Sophistication is on another level in this live adaptation of one of Japan's most-loved anime series of-all-time!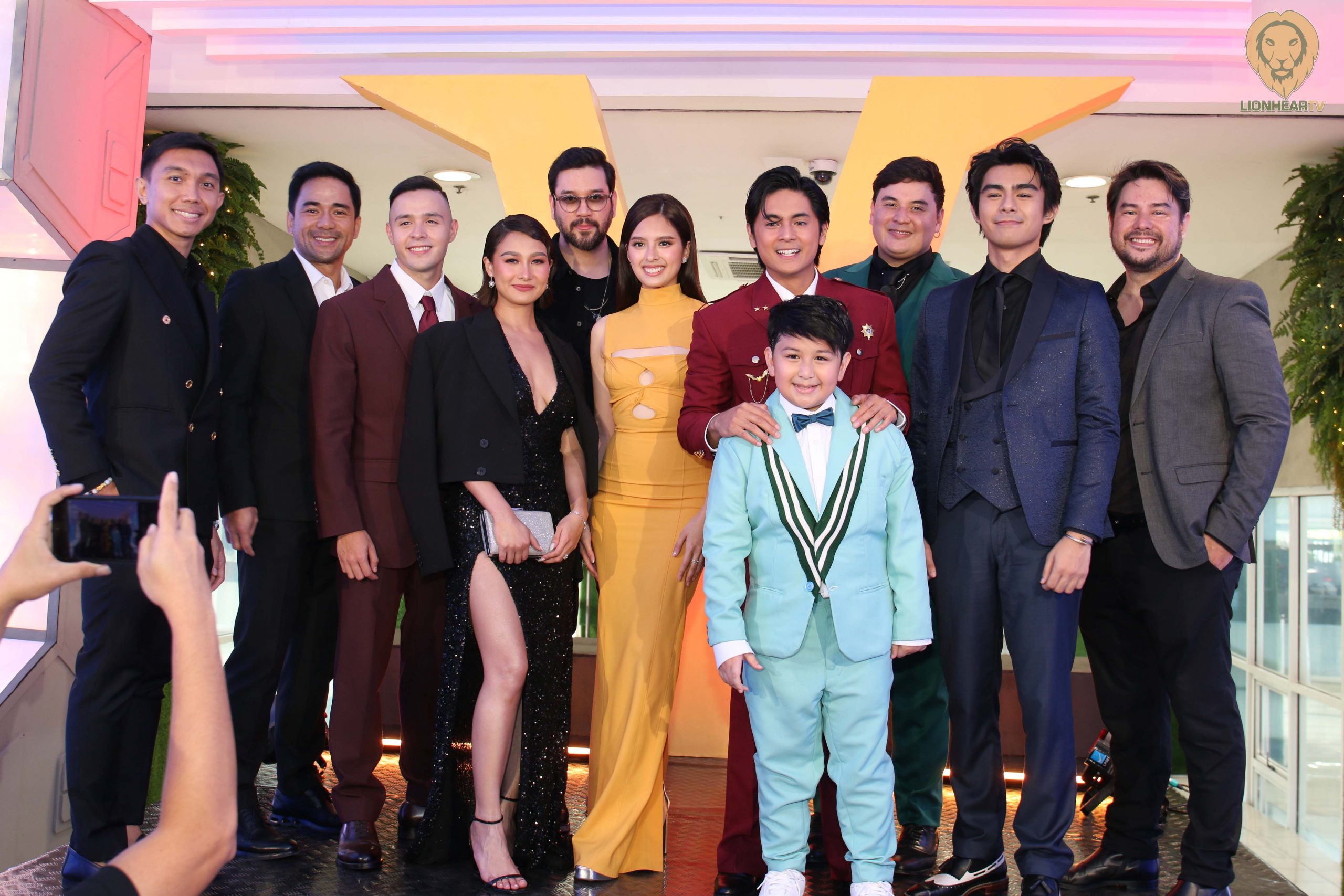 GMA Entertainment Group
Actors: Miguel Tanfelix, Ysabel Ortega, Radson Flores, Matt Lozano, Raphael Landicho, Albert Martinez, Martin del Rosario, Epy Quizon, Christian Vasquez, Gabby Eigenmann, Liezel Lopez, Carla Abellana, Dennis Trillo
Genre: Sci-Fi, Adventure, Family
Premise:
Headwriter: Suzette Doctolero
Director: Mark Reyes
Running Time: 105 minutes
Release Date: 19 April 2023
Why You Should See It:
It is one of the moments in Philippine cinematic history, especially in recent decades, where the entire industry and the country take pride in one of its creations as exceptionally rare. 
When Filipino production reaches the global stage, it's either because of our filmmakers' unparalleled brilliant storytelling or our actors' sheer magnificence in breathing life into their roles. Seldom, or never at all, did we ever catch the world's attention through our creation's technical achievements. That stops now with the arrival of Voltes V Legacy.
While what's currently showing in theaters is just the movie cut of the first few weeks of the TV series, what Voltes V Legacy managed to impart is an experience not too many fans in the local cinema have seen. A visual extravaganza comparable to Hollywood productions, Voltes V Legacy perfectly captures the tension and momentum of a genuine live-action adaptation. Of course, the movie cut is a compressed edition of the TV series' three weeks' worth of episodes–there was little room to allow the shredding of the story into finer details, nor the character development for the lead players. 
That said, what it delivered, is a solid invitation for moviegoers to follow the riveting story of the Voltes V in the small screen.
The cinema cut offers a glimpse to how it all began, taking us back to the beginning of the Boazanian Ned Armstrong/Baron Hrothgar (Denis Trillo), and how he met human, Mary Ann (Carla Abellana), with whom he would fall in love and sire three sons: Steve (Miguel Tanfelix), Big Bert (Matt Lozano), and Little John (Raphael Landicho). 
Escaping a dangerous fate, Ned allied with humans to build the formidable Voltes V–to defeat the incoming Boazanian army, led by its nefarious leader, Prince Zardoz (Martin del Rosario).
The pace of this cut made possible the buildup of momentum to a very satisfying level. Action comes aplenty the moment the Voltes V gets assembled, with Jamie Robinson (Ysabel Ortega), and Mark Gordon (Radson Flores), completing the team. 
It's literally a visual feast once the V formation transpired and the machines lined up to form the mighty Voltes V robot we all know.
Among the actors, props to Dennis Trillo for being the most stand out in this cinematic cut. As mentioned, barely was a room for character development for most actors, but Trillo's credit, he was exceptionally brilliant–showcasing the layers of his character with conviction through and through. 
Same with Carla Abellana, who pulled off some memorable moments in the film, too. Tanfelix is one skilled Kapuso homegrown star, honed in various dramatic projects. His Steve is poised to allow him showcase several unseen facets of his artistry, while viewers are yet to see them via the regular TV airing of the series, the film cut is an enough tease of what the brilliant Kapuso actor can do.
Powerful with its sense of nostalgia and technical splendor, the film edit of the Voltes V Legacy is a technical spectacle. It succeeds in delivering a sensational cinematic experience, one that serves as a very enticing invitation, to see the TV series, as well.
Voltes V Lecacy: the Cinematic Experience, is now showing in SM cinemas nationwide, ahead of the series television debut on May 8. Watch the official full trailer, below:
Comments