Miles Morales is Spider-Man
Miles Morales is now older, wiser and more capable after going through the challenges of his first year as a high school-aged superhero. "We pick up a few months after the first movie ended," says writer-producer Phil Lord. "Miles has had a growth spurt, and that gave us the excuse to have a cool new character design and costume. He's still trying to figure out what it's like to be a superhero. The trouble is, it was a lot easier when he had other people like him around, and now that they're gone, both Miles and Gwen are feeling the absence of folks who understand what they are going through."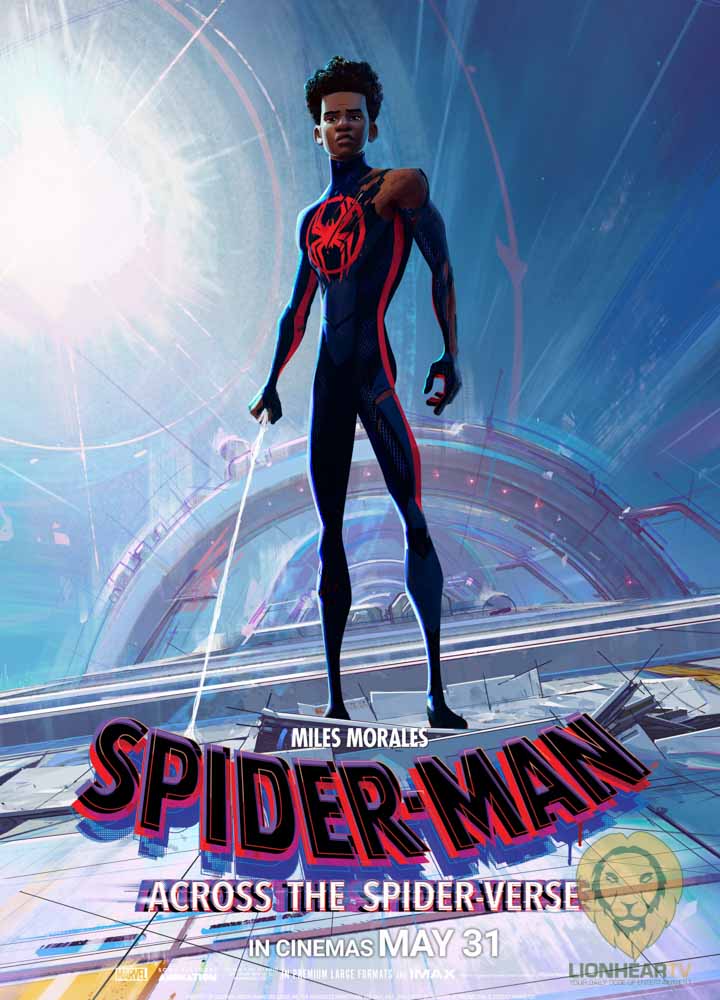 Actor Shameik Moore, who voices Miles in the sequel says, "It's the classic struggle for Spider-Man… He's trying to find his purpose while he's still figuring himself out. I think everyone can relate to that on some level."
Gwen Stacy is Spider-Woman
With her enhanced strength, speed, agility, and spider-sense, Gwen Stacy, also known as the amazing Spider-Woman of Earth-65, faces numerous new challenges in the sequel. Actress Hailee Steinfeld, who reprises her role as Gwen, says, "Gwen's relationship with Miles is quite complex this time around. There is such a bond between these two characters, and while Gwen wants to push Miles to do what she knows he is more than capable of doing, she also wants to take on the world together and there's a lot that's getting in the way. It'll be exciting to see where their journey takes them from here."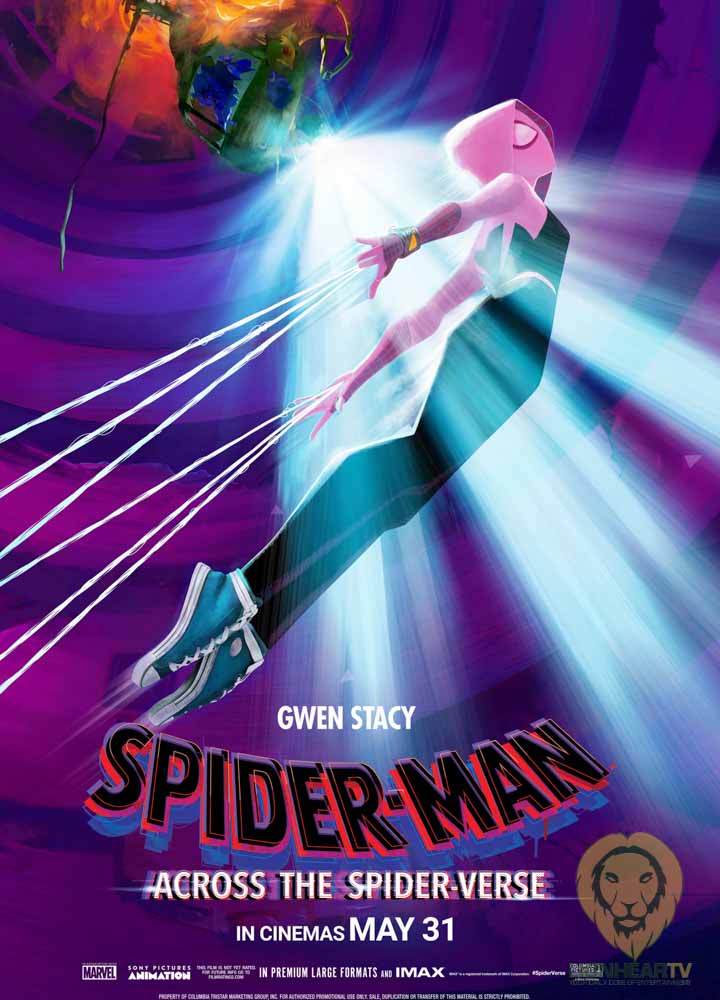 Miguel O'Hara is Spider-Man 2099
Voiced by Oscar Isaac, Miguel is one of the first new characters that Miles encounters when he begins his voyage across the Spider-Verse. This time, Miguel is super busy as the creator and commander of the Spider-Society. "It has always been a source of pride knowing that there was a Latino Spider-Man out there, and I was honored to bring Miguel O'Hara to life," says Isaac. "Finding his voice, his intensity, his tragic darkness, his sense of humor (or lack thereof) was a fun creative process."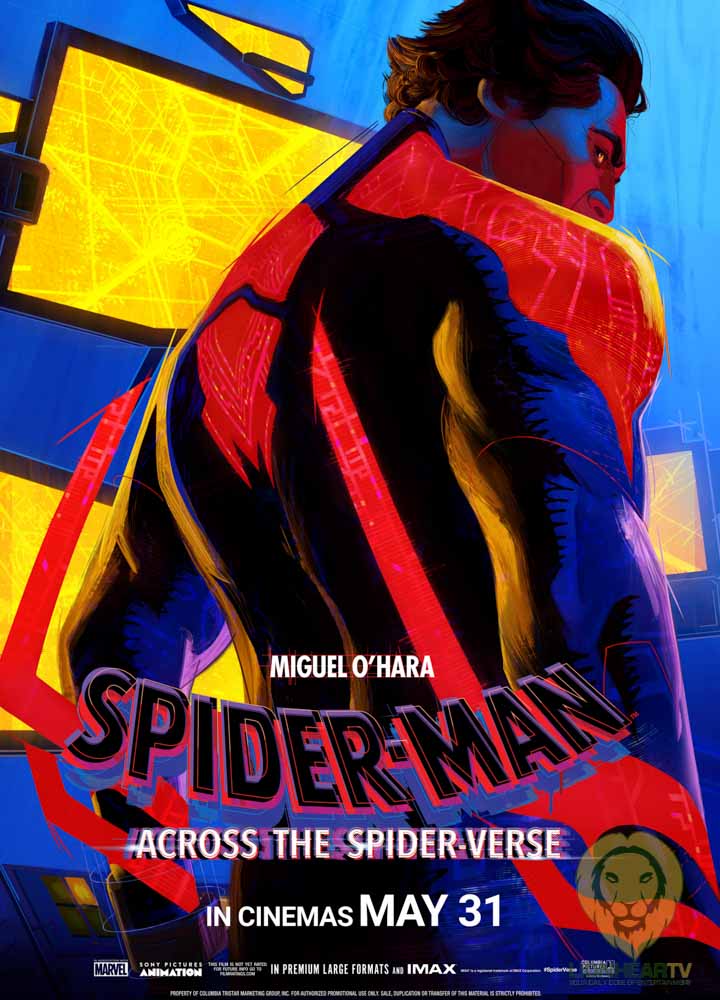 Peter B. Parker is Mayday's dad
"When we left Peter B. Parker in the first movie, he was going back to Mary Jane and realizing he did want to be a father, so it made total sense that we would catch him in 'new daddy' craziness!" shares writer and producer Christopher Miller. Adds Jake Johnson of his new dad character, "He's definitely pushing to do everything he can as Spider-Man. But you know, once you have a kid, things get divided and priorities change, and I think that happened for Peter. But I will say, Mayday is already showing promise in the world of Spider-People – there is a chance she might be more than meets the eye."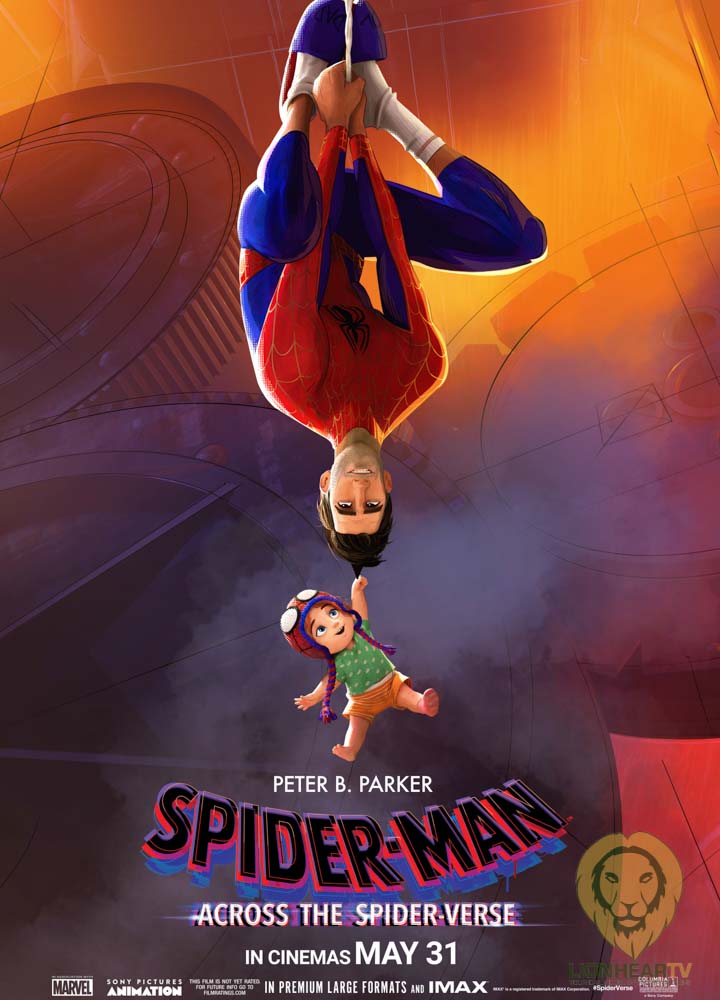 Jessica Drew is Spider-Woman
Says director Kemp Powers of Jessica Drew, the super-cool and very pregnant Spider-Woman of Earth-332, "She's just a badass." Issa Rae, who voices the character (and who's been a Spider-Man fan since she was in the third grade!), agrees: "She is a hero in every sense.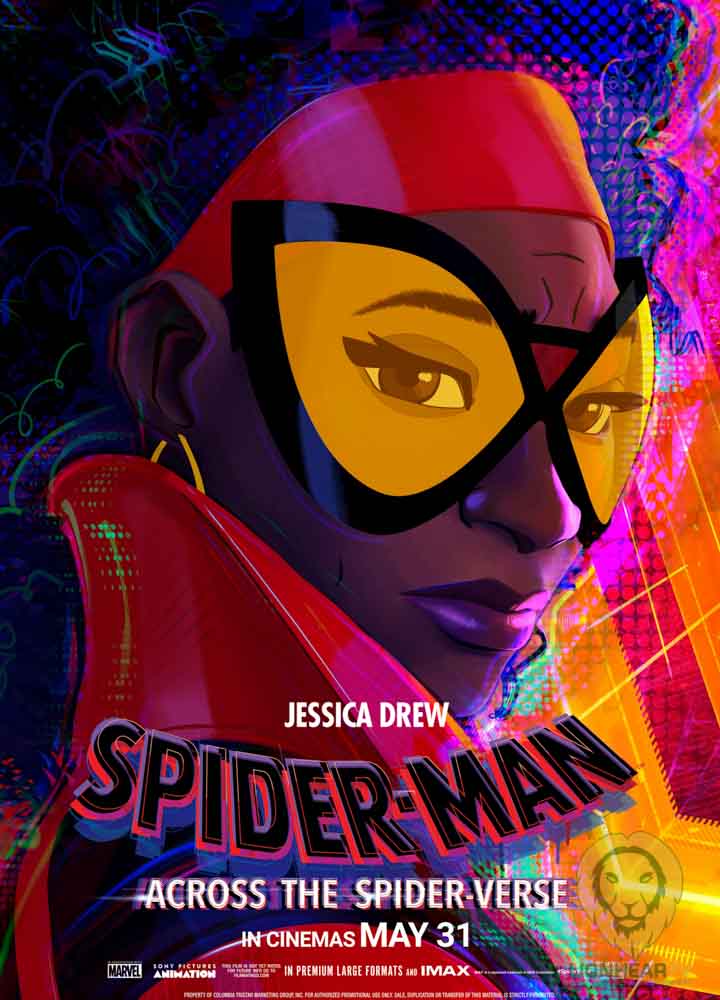 Sometimes being a hero involves making sacrifices for the greater good. And because Jessica is starting a family of her own, she wants to make sure that the world that she brings her child into is a safe one. And so she's doing everything she can to make sure that she's stopping the evil of this world while also being an excellent mentor to the upcoming generation of Spider-People, including Gwen."
Pavitr Prabhakar is Spider-Man India
"Pavitr's powers came through magic, so he is quite different from a lot of other Spider-People who were bitten by radioactive spiders," explains Powers. "Like many other Spider-People, he has had to suffer a loss, and in his case, it was his uncle. Yet he's probably one of the most optimistic characters in the movie." Shares Karan Soni, who voices Pavitr, whose world Mumbattan is a wild futuristic mishmash of Manhattan and Mumbai on Earth-50101: "When it was announced that I was playing him, I cannot tell you how many messages I got from people. Firstly, they were just excited, and then there were a few more serious messages, saying mainly, 'don't mess this up.' I don't think we did!"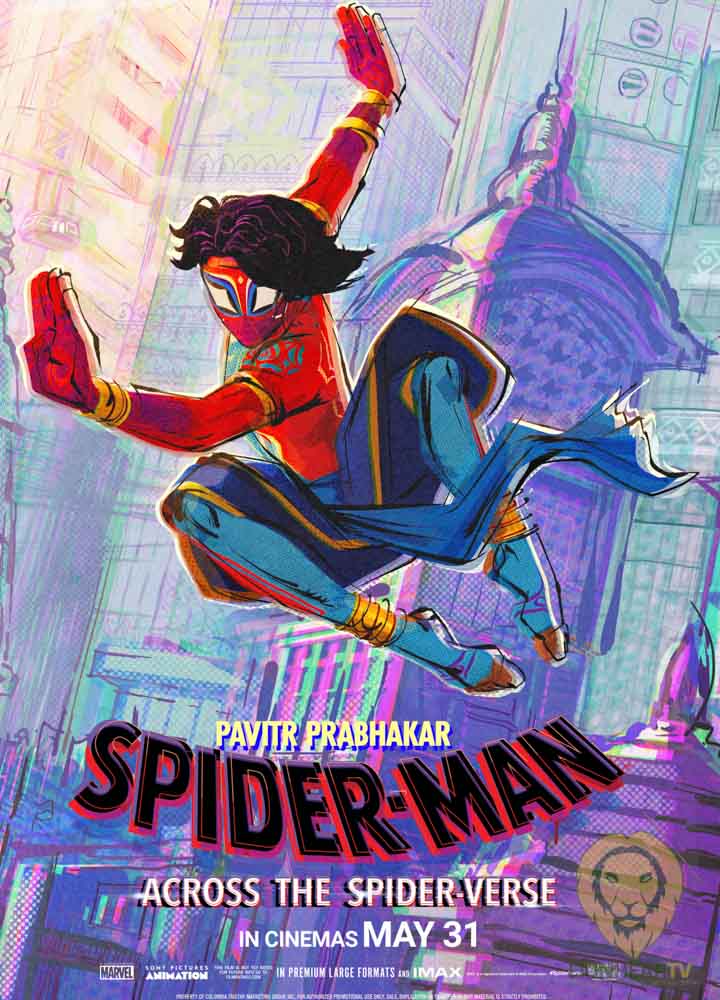 Hobie Brown is Spider-Punk
"You can describe him as a cross between Iggy Pop, Bad Brains, and Spider-Man," says Powers of Hobie Brown, who's from a world that's a bizarro mixture of '70s- and '80s-era London and modern-day New York. "He wields a rock guitar that he uses to play music – and also utilizes it as a sonic weapon. He's that cool, slightly older boy who is pretty easy for most girls to have a crush on." Actor Daniel Kaluuya, who voices Spider-Punk, confesses, "I was obsessed with Spider-Man growing up… And here I am, voicing a character who is from where I am from. I could not have dreamed this up!"
Ben Reilly is Scarlet Spider
The visuals for Ben Reilly were inspired by comic books from the 1990s. As writer-producer Lord puts it, "His muscles have muscles, and if you dissected him, you'd find out he's not a human being because he doesn't follow any normal human anatomy. He's double- and triple-jointed and reminds you of the guy who spends a lot of time at the gym and is psyched all the time!"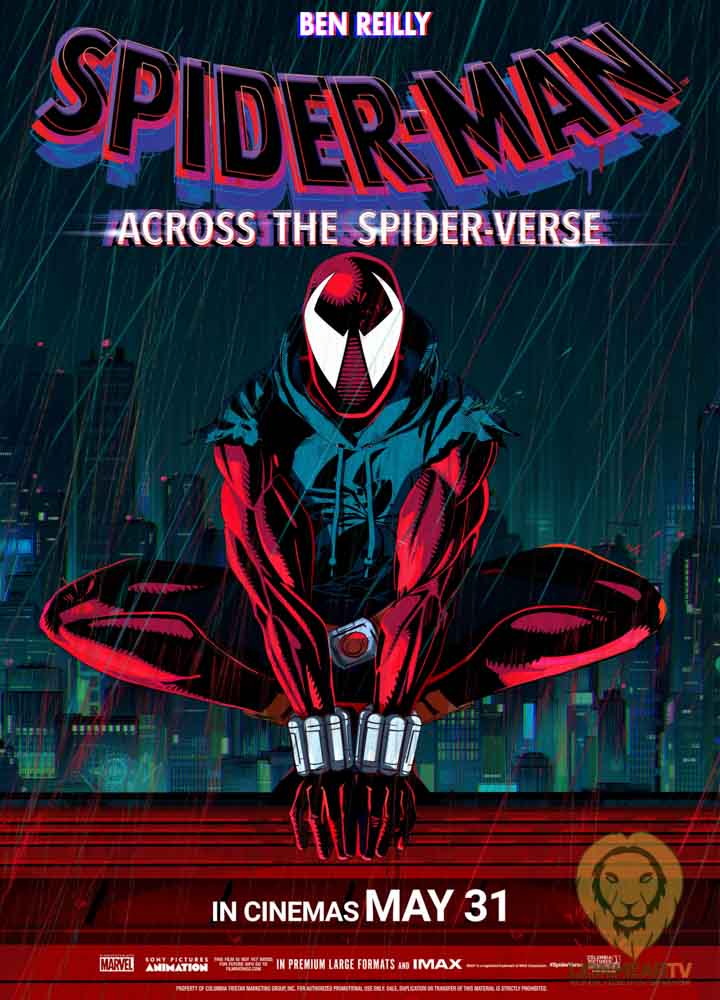 Spider-Cat is Spider-Cat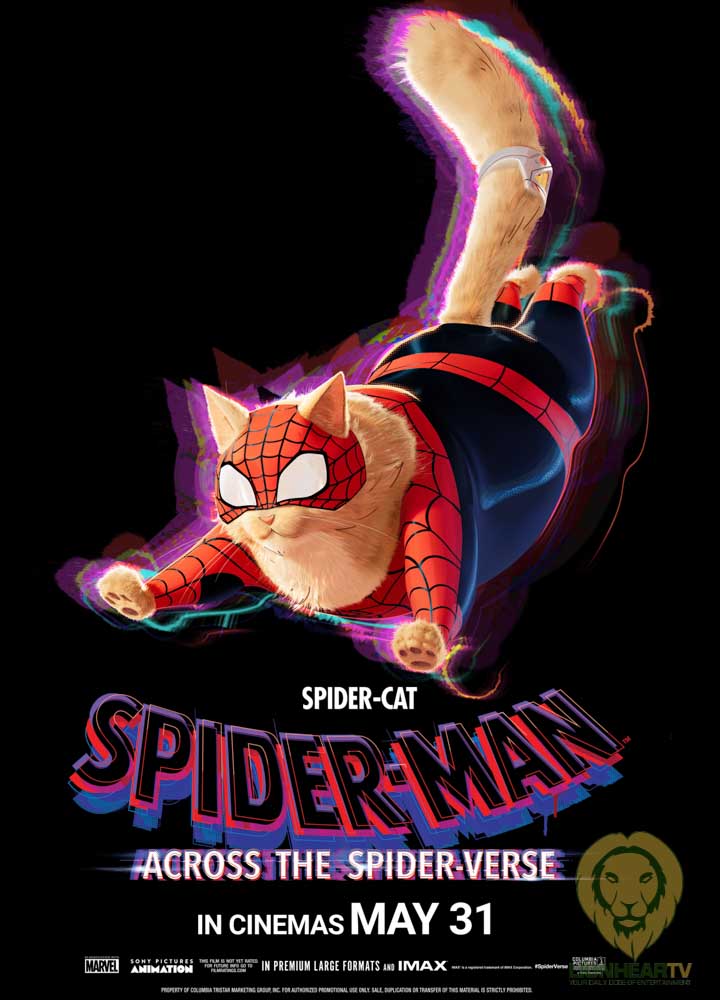 The Spot is…
Writer-producer Miller points out that Dr. Jonathan Ohnn, aka The Spot, was in the Super-Collider Miles and the gang blew up in the first movie, and that's when he got covered in dark matter and turned into this character who has many holes and portals inside him. "At first, he just seems like kind of a clumsy, low-level, goofy villain-of-the-week that has sort of Looney Tunes-style holes that go everywhere. But then he starts to realize that he can use those holes to go between dimensions, and he gets more and more powerful and becomes a real foe for Miles."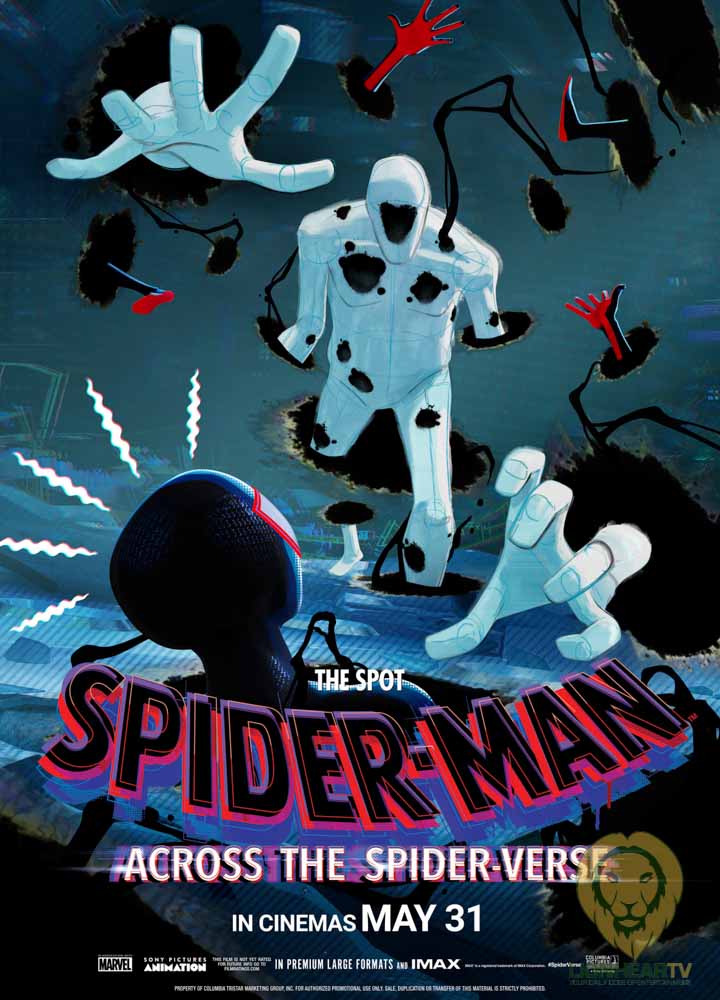 Miles Morales returns for the next chapter of the Oscar®-winning Spider-Verse saga, Spider-Man™: Across the Spider-Verse. After reuniting with Gwen Stacy, Brooklyn's full-time, friendly neighborhood Spider-Man is catapulted across the Multiverse, where he encounters the Spider Society, a team of Spider-People charged with protecting the Multiverse's very existence. But when the heroes clash on how to handle a new threat, Miles finds himself pitted against the other Spiders and must set out on his own to save those he loves most. Anyone can wear the mask – it's how you wear it that makes you a hero.
Directed by Joaquim Dos Santos, Kemp Powers, Justin K. Thompson, the screenplay is by Phil Lord & Christopher Miller and David Callaham, based on the MARVEL Comic Books.
Produced by Avi Arad, Amy Pascal, Phil Lord, Christopher Miller, Christina Steinberg. 
The film's cast is led by Shameik Moore and Hailee Steinfeld, Jake Johnson, Issa Rae, Daniel Kaluuya, Jason Schwartzman, Brian Tyree Henry, Luna Lauren Velez, Greta Lee, Rachel Dratch, Jorma Taccone, Shea Whigham and Oscar Isaac.
Opening in Philippine cinemas May 31, Spider-Man: Across the Spider-Verse is distributed by Columbia Pictures, local office of Sony Pictures Releasing International. Connect with the hashtag #SpiderVerse
Photo & Video Credit: "Columbia Pictures"
Comments