The new artist management firm is part of the expansion plans of creative agency Ant Savvy Creatives & Entertainment, Inc., into the entertainment industry. Last year, Ant Savvy co-produced the Eraserheads Ang Huling El Bimbo Concert and the Tugatog Filipino Music Festival featuring P-Pop groups.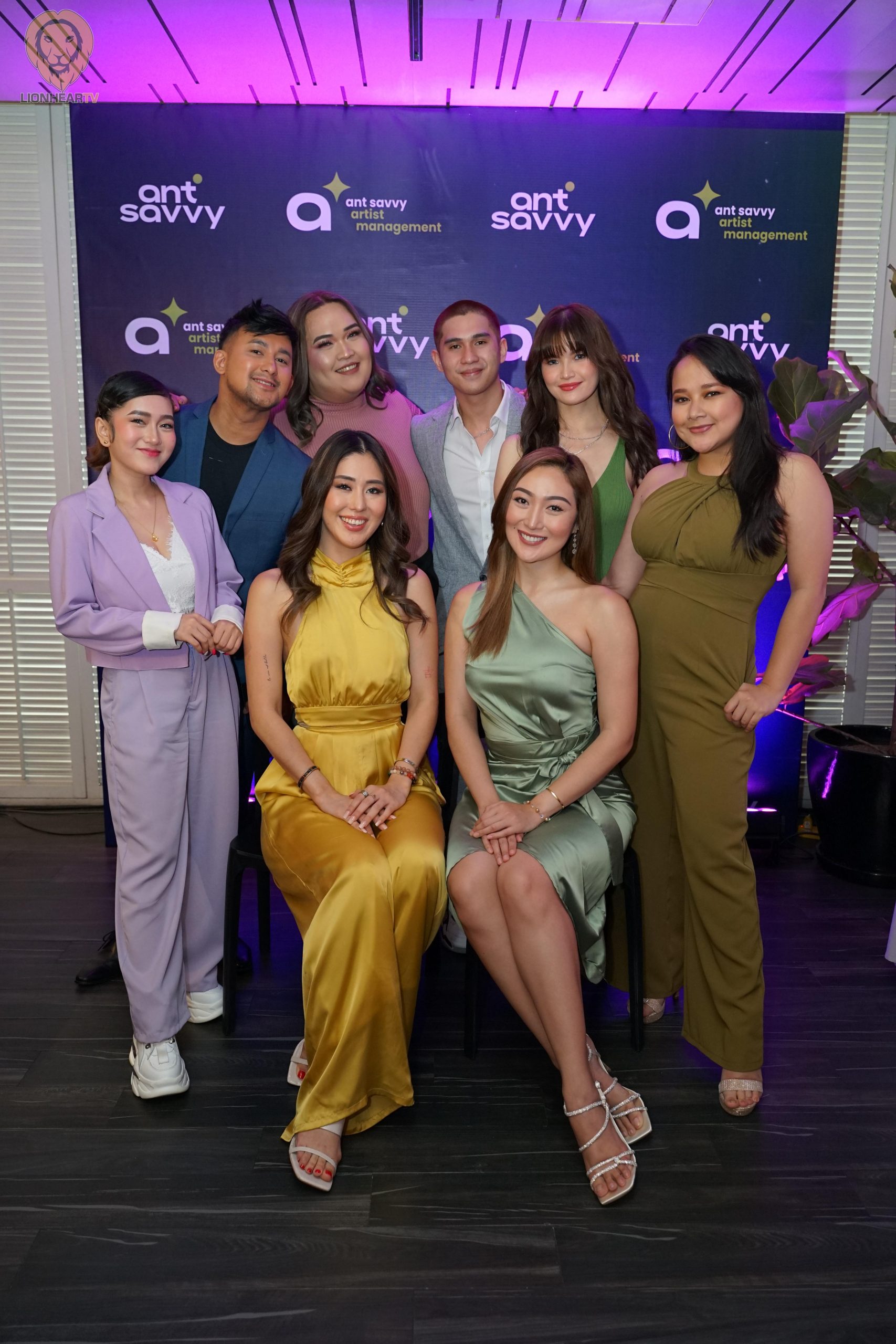 "We are very excited for what the future holds for the entertainment industry in the Philippines. With more platforms available for artists to connect with their fans, it has really become more exciting for everyone — from producers, artists, and most especially to the Filipino people," Sarah Ruth Matias, chief executive officer of Ant Savvy Creatives and Entertainment, Inc. said.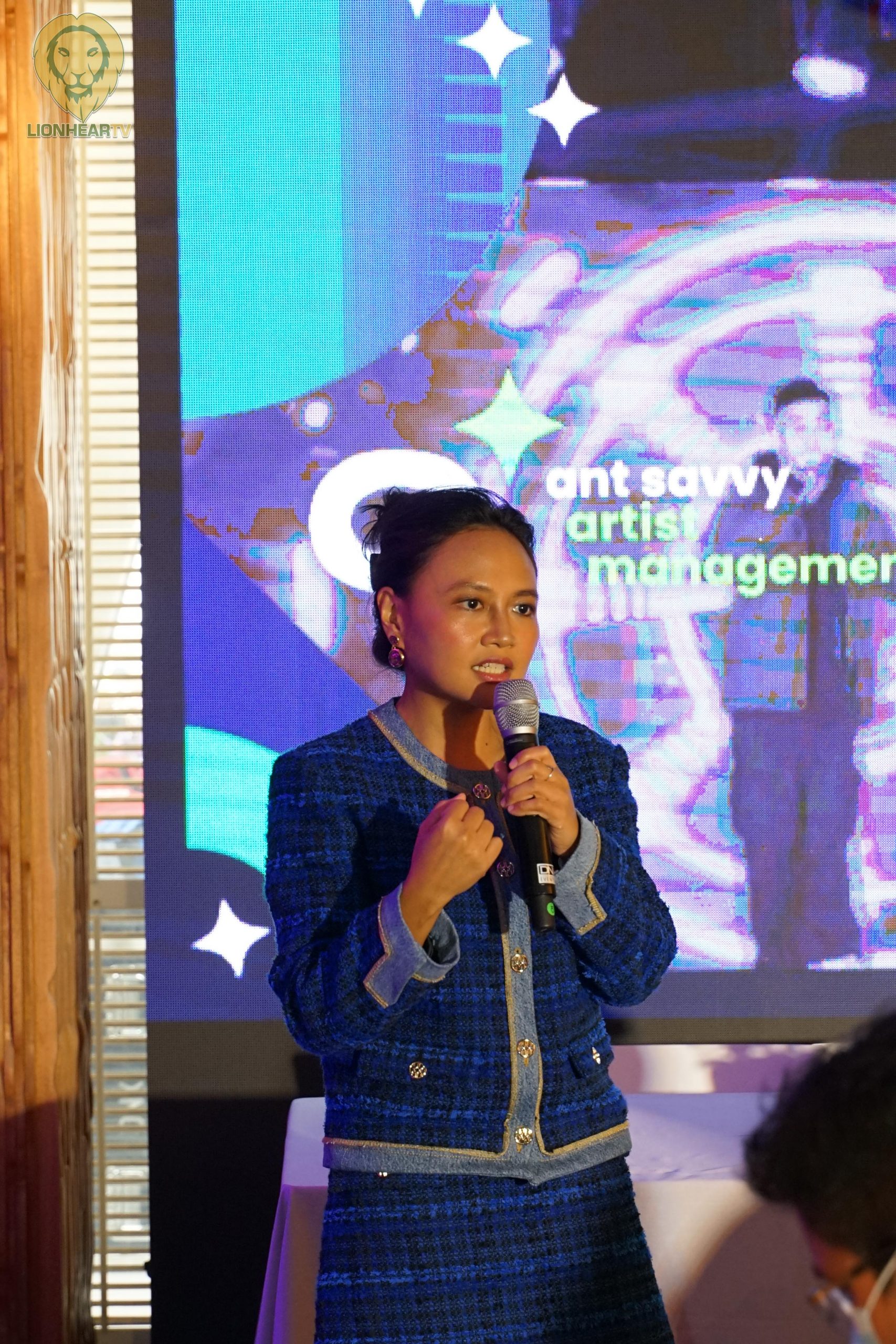 The Fresh Faces of ASAM
First on the list of ASAM's talents is singer Ava Santos who brings her powerful croon to the forefront. Aside from being a talented singer whose repertoire ranges from Bossa Nova and Jazz to Pop and R&B, she is also an all-around performer for Film, TV, and Theater. Ava has also been nominated for Acoustic Album of the Year and Female Acoustic Artist of the Year at the PMPC Star Awards for Music in 2012. She has also appeared in films and numerous theater productions.
ASAM also welcomed James "Chef Raj" Amado, a multifaceted celebrity chef and has been featured as guest chef in various cooking shows on television, including Umagang Kay Ganda, Unang Hirit, It's Showtime, Taste Buddies and more. He is also a commercial model, representing well-known brands such as Bear Brand, Globe, and San Mig Coffee, among others. Chef Raj has established his own restaurant in Quezon City named Cafe Amado. He is continuously creating entertaining content on cooking, travel, and lifestyle through TikTok and Kumu.
Social media star and TV host Almira Teng also joined the roster of ASAM artists. She is known as one of the former co-hosts of Willie Revillame in his former game show. She is also a commercial model for PLDT, SMART, Krispy Kreme, and MAC among others. Aside from her hosting and brand endorsements, Almira is also focused on content creation and curating her social media platforms.
Another brilliant talent welcomed to ASAM's roster is singer, dancer, and theater actress Carla Lim. She is part of the Globe Generation G Content Creator and has been involved in many theater plays. She also won Best Actress during the Philippine Stagers Foundation's Theater Festival for her role in "Sa Carinderia". Currently, she is actively working on several upcoming movie projects. Aside from theater acting, Lim has also represented brands like Fujifilm.
James Santi's quick wit and bubbly personality is poised for a bigger stage as she gears up for more projects under ASAM. She is also known as Barbieng Bubuyog and has been entertaining her fans on her Kumu live streams for the past years. Santi has also been nominated for Game Show Master of the Year for Bektionary during the Kumu Live Streaming Awards and has been selected as ambassadors for several brands such as FoodPanda, Angkas, Shopback, and Jo Malone.
Beauty queen Karen Ibasco, Miss Earth 2017, is also now part of the Ant Savvy Artist Management. As an environmental advocate, she has been involved in numerous environmental projects and has been picked as an ambassador for major environmental organizations such as the Climate Change Commission, Conservation of Ocean's Resources and Aquatic Life (CORAL), and World Wide Fund for Nature (WWF) Philippines. Her advocacy to educate local and international students about environmental protection continues as she has been involved in numerous talks and hosted events associated with environmental sustainability.
Actress, dancer, and endorser Mayton Eugenio known for her roles such as "Weng Dimagiba" in the GMA-7 horror-thriller TV Series "Dormitoryo" has appeared in many TV projects and movies. She has also modeled for big brands such as Ensure Gold, Nestle Cream, and Bacardi. Mayton has also been nominated for the New Movie Actress of the Year Category during the Star Awards for Movies 2013.
Completing the eight artists is Leyte-based singer and songwriter Jonn Walter. He recently released his warm up single "Ulan" and his first solo single "Ikaw", which topped the charts on radio station Brgy. LS FM 97.1. He also showcased his exceptional skills in songwriting by composing the Tugatog theme song for the recent Tugatog Filipino Music Festival 2022.
With these exceptional talents joining the roster, the future brims with promise for all artists under its wing. Ant Savvy Artist Management is poised to make a resounding impact in the entertainment industry by cultivating new partnerships and exploring new opportunities.
Comments