Global Pinoys will never miss a Kapuso show ever again as the Philippines' leading broadcasting company GMA Network, through its overseas arm GMA International, teams up with Jungo Pinoy, the fastest-growing entertainment mobile app specifically created and curated for Filipinos by Los Angeles-based media company Jungo TV, to bring Filipinos around the world closer to home.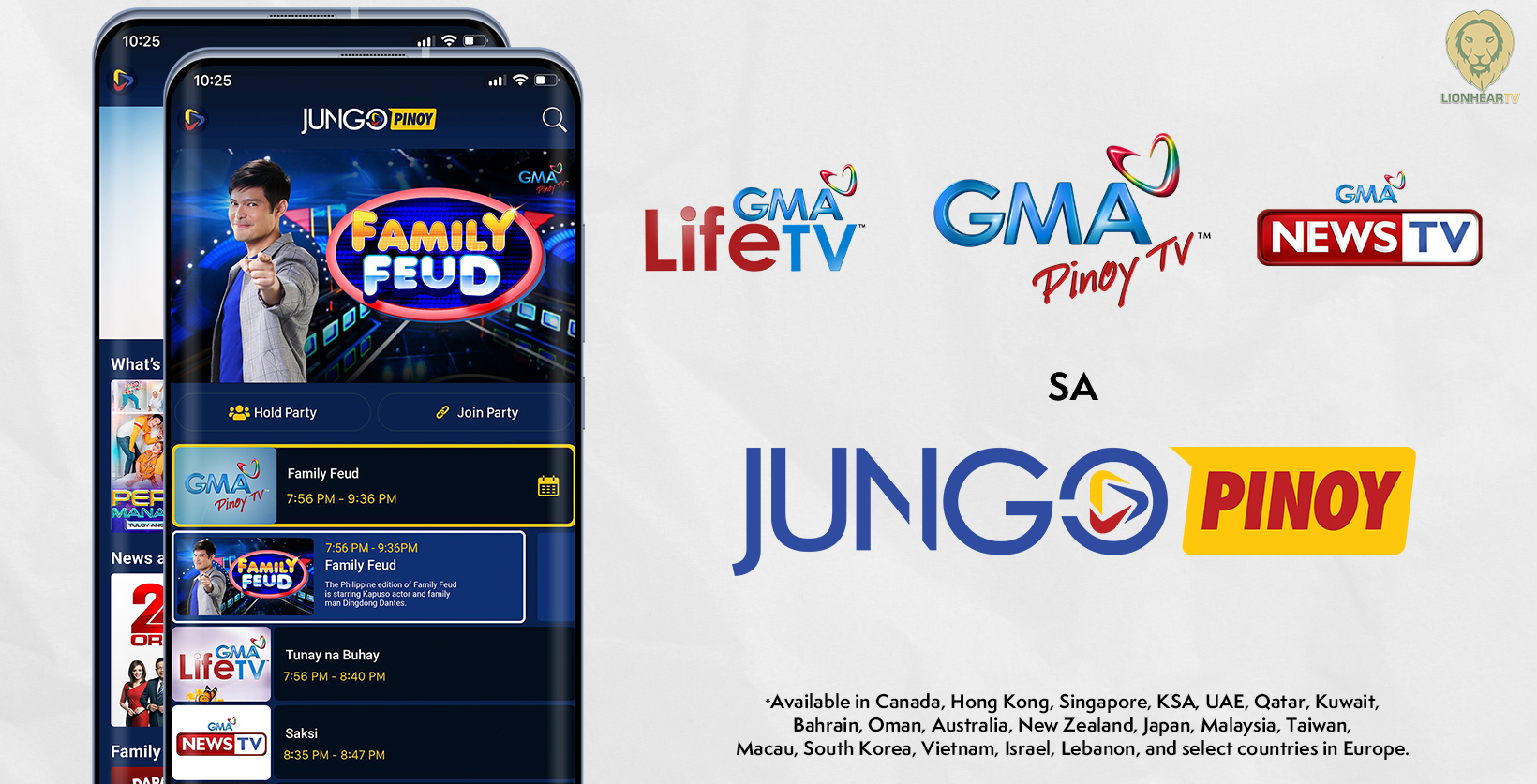 Jungo Pinoy users abroad can now enjoy GMA's international channels: GMA Pinoy TV for streaming hit Kapuso shows like Abot Kamay Na Pangarap, Family Feud, Eat Bulaga, and more, GMA Life TV for lifestyle, travel, and infotainment programs, and GMA News TV for the latest, most comprehensive, and most credible news from home—with no TV, cable, or satellite required.
And until May 31, Jungo Pinoy is offering free mobile streaming of these premium channels as a special limited-time offer! They can simply download the app and turn to their phones anytime, anywhere to watch their favorite Kapuso programs.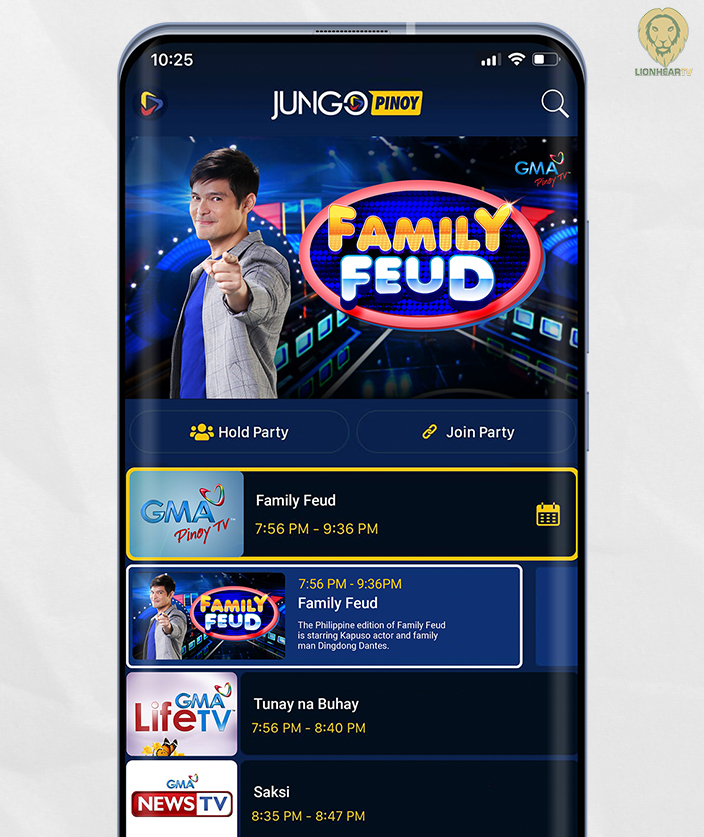 Following the free preview, viewers can catch up on the beloved and acclaimed historical fantasy series Maria Clara at Ibarra and other popular Kapuso shows.
GMA's top-rated lineup of comedy, game, reality, variety, and talk shows will be available on demand via Jungo Pinoy to the many Filipinos living and working in Hong Kong, Singapore, Saudi Arabia, United Arab Emirates, Oman, Qatar, Bahrain, Kuwait, and Canada.
The app is also now available in Japan, South Korea, Malaysia, Taiwan, Macau, Vietnam, Australia, New Zealand, Israel, Turkey, Lebanon, Mexico, the UK, and other European countries like Austria, Belgium, Denmark, Finland, France, Germany, Ireland, Italy, Netherlands, Norway, Poland, Portugal, Spain, Sweden, and Switzerland.
"Jungo's mission is to provide world-class entertainment at an affordable price. We believe everyone deserves the best quality entertainment without overpaying. Through our advanced technology, we are able to offer a reimagined digital TV experience for Filipinos abroad, at a fraction of the traditional cost of cable and satellite," Jungo TV CEO George Chung.
"We're excited to be showcasing our highly rated Kapuso programs on the Jungo Pinoy app that lets them 'watch TV' on their phones wherever they may be. With this partnership, GMA Network hopes to give Global Pinoys the opportunity to stream and watch the shows that their loved ones back in the Philippines enjoy," adds GMA International FVP and Head of Operations, Joseph Francia.
Enjoy Jungo Pinoy's tryout treat of GMA Pinoy TV, GMA Life TV, GMA News TV and more during the entire month of May and dive into a streaming world that's especially made for Pinoys. Download the Jungo Pinoy app on Google Play Store and Apple App Store.
Don't miss out on exciting news and releases, follow @jungopinoy on Facebook, Instagram, Tiktok, and Twitter. Follow GMA Pinoy TV on Facebook, YouTube, TikTok, Instagram, Twitter,and Viber channel.
Comments