Jason Hernandez, Moira Dela Torre's estranged husband, received criticism online as he posted about his new-found love on social media.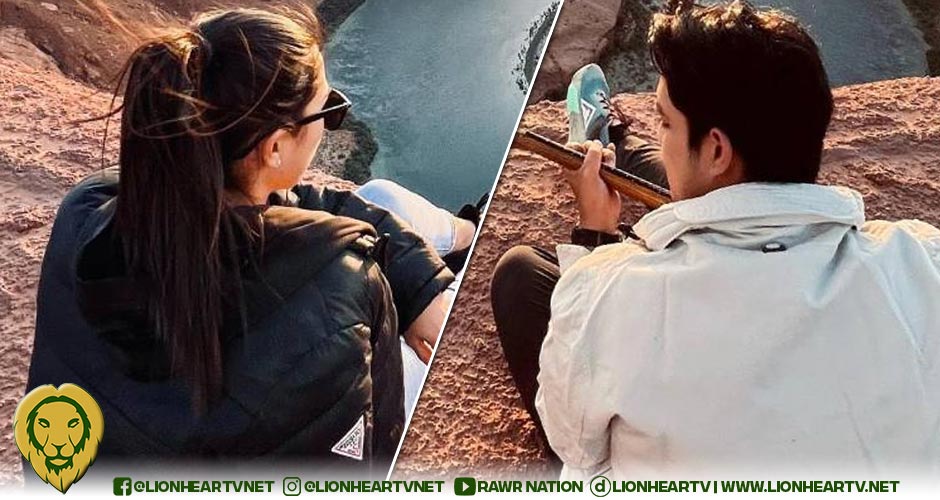 Hernandez and Dela Torre tied the knot in January 2019 and separated on May 31, 2022, after the former admitted his infidelity.
He seemed to have moved on as he recently started posting about his new love on Instagram. He posted about his travels and attending a concert with the woman on his IG story.
His recent post on May 22, received criticism online as netizens accused him of posing as the victim after he cheated.
"Siya ang nag ligtas sa'kin, ang nagbalik ng aking ngiti," the caption read.
On Twitter, netizens lauded his audacity to post about his mistress on social media.
Lakas tama tong ex husband ni Moira na si Jason, kapal pa ng mukha sya na nga nagcheat sya pa yung naligtas. HAHAHAHAHAHAHAHA

— Den (@gnomesxc) May 22, 2023
this jason have audacity to post about his freaking mistress on socmed after causing too much damage on his wife

— xiwi •᷄ࡇ•᷅ (@yonksdobihwan) May 21, 2023
https://twitter.com/yourdohwan/status/1660194141882707969?s=20&fbclid=IwAR2n3xNqKry1jDrc7JaleMeIGkvxjlU8fY6bEXBFhjw_pO1qtf7YV6TCa3g
https://twitter.com/PauuMeow/status/1660642227775852553
hindi ba akam ni jason hernandez ang salitang delicadeza

— Leila (@LeilaJerusalem) May 22, 2023
that certain jason hernandez posting "teasers" of his new girl is so weird to me like?? one, who gave him the idea he has that level of fame? someone lied to him.. and two, isnt he still married to his wife? pic.twitter.com/cEPVyj2HjF

— Ci // Yellowjackets S2 Watch Era (@alcopop_beetle) May 23, 2023
Tangina talaga ni Jason Hernandez. Kapal ng mukha hahahahaha feeling nahurt ampota

— mish (@mayoramish) May 22, 2023
Just saw Jason Hernandez' post na nahanap na daw niya yung "nagligtas" sa kanya.

Huy! #sadboi yan? Ikaw na yung cheater, ikaw pa yung kailangan iligtas?

Bakit?

— Jam Tarrayo (@JhamTarrayo) May 22, 2023
https://twitter.com/meisformoira/status/1660514204649127936
https://twitter.com/sisieg16/status/1660568431022985217
https://twitter.com/wanderrawr/status/1660536939836235776
Meanwhile, singer Moira Dela Torre denied that she is the mystery girl that Hernandez did post on social media.
Comments