Fil-German Kirk Bondad finally opened up on claims that Miss Universe owner Anne Jakkaphong Jakrajutatip (Anne JKN) was the reason behind his recent breakup.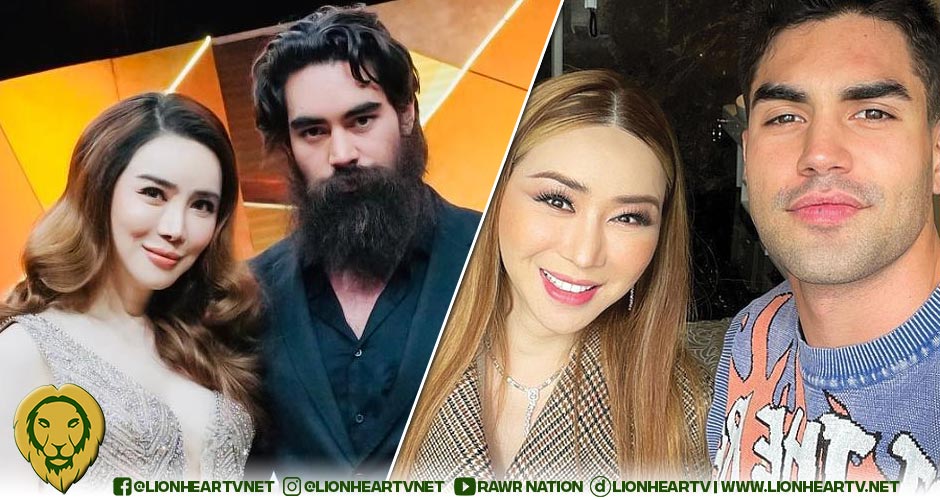 Bondad was in a relationship with beauty queen Kathleen Paton, but he confirmed their breakup on May 10.
"I wanted to take a moment to address my recent breakup with Kath. We both decided to end our relationship two months ago, and I'm happy to say that it was a mutual and mature decision," he said.
Even though it was a mutual decision, some netizens claimed that Jakrajutatip was the reason behind it.
Jakrajutatip was dragged into Bondad and Paton's breakup after Bondad shared a picture with the Miss Universe owner on May 11.
"Mentor, Friend, Mommy Sawadee Krub Thailand, I need to visit you soon," he said.
Bondad has worked with Jakrajutatip on pictorials and products back in Thailand, and he posted about their recent meet-up.
But netizens were quick to blame Jakrajutatip for Bondad's breakup with Paton.
In the comment section, he got asked to shed light, Bondad laughed off the claims.
"Give me a break," he said with laughing face emojis.
He then said that people wanted to create some drama.
"People crave too much for drama these days. Too funny," he said.
One netizen claimed that Kirk Bondad and his brother Clint ran to Jakrajutatip after their breakup.
Kirk Bondan replied saying, "LMAO this is painfully accurate."
To recall, Clint Bondad was also seen hanging out with Jakrajutatip after his breakup with Miss Universe 2018 Catriona Gray. They were even romantically linked, but both parties denied this.
Kirk Bondad got crowned as Mister World Philippines 2022 and the grand winner of Century Tuna Superbod 2022.
Comments