Jason Hernandez, the ex-husband of Moira Dela Torre posted in his Facebook account a picture of him and an unknown girl with a caption, "Siya ang nag ligtas sa'kin, ang nagbalik ng aking ngiti", last May 22.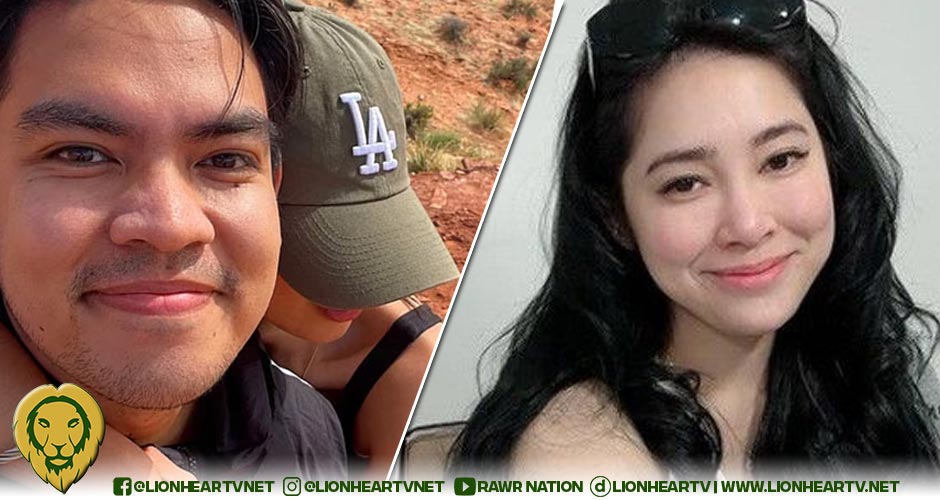 The picture was shot at an angle that did not show the woman's face as the two sat at Horse Shoe Bend Canyon.
The Facebook post limits who can comment but there are visible "haha" reactions and over 65k shares. Many netizens defended Moira in his other posts telling him to stop acting like a victim.
"bakit kelangan (kailangan) kang iligtas kung ikaw ang nanakit ", one comment reads.
In the midst of the commotion, Dela Torre did not release any reaction and only posted pictures of her and her loved ones on her Instagram account last May 23 with the caption, "never thought my heart could hold and feel this much love before 💗".
In the Instagram post, the singer was showered with supportive and heartfelt messages from her family, friends, and fans. Angelica Panganiban is one of them.
The now estranged couple initially started as friends and were reported to be officially dating back on February 15, 2017. This was revealed in an interview with Vice Ganda that was released last April 30, 2018. They earned the spotlight after revealing that Jason proposed on the set of the music video, "Tagpuan". A clip of the proposal was shown in the released music video.
They were engaged in April 2018 and had their wedding in 2019 at Narra Hill in Tagaytay surrounded by famous personalities like Regine Velasquez, Ogie Alcasid, KZ Tandingan, and Erik Santos, to name a few.
The couple posted many of their sweet moments online during the first three years of their marriage. However, it did not take long for the couple to have separation rumors surrounding their relationship, which Jason clarified in a tweet.
Shortly after, on the last day of May, the couple announced their breakup with Hernandez's infidelity being the main reason for the estrangement. Jason wrote in his post:
"3 years ago, I married my best friend with the intent of spending the rest of my life with her. Though my love for her has always been genuine, a few months ago, I confessed to Moira that I had been unfaithful to her during our marriage. I believe that she deserves to know the truth rather than continue down a "peaceful" but dishonest path. I take full responsibility and I'm doing my best to be better."
"From the bottom of my heart, I'm sorry for everyone I hurt. Especially Moi."
The controversial post circulated online and left netizens astounded at their sweet couple's breakup. Dela Torre also released statements about their separation on her Instagram account last June 3, 2022.:
Comments