In recent weeks, pandemic monitoring group OCTA Research has reported an uptick in the COVID-19 positivity rate across NCR. Last May 13, the seven-day positivity rate in the National Capital Region rose to 25.4%, with one in every four individuals testing positive. Although the World Health Organization (WHO) has declared that COVID-19 is no longer a global health emergency, the threat of COVID-19 persists and Filipinos are urged to remain vigilant.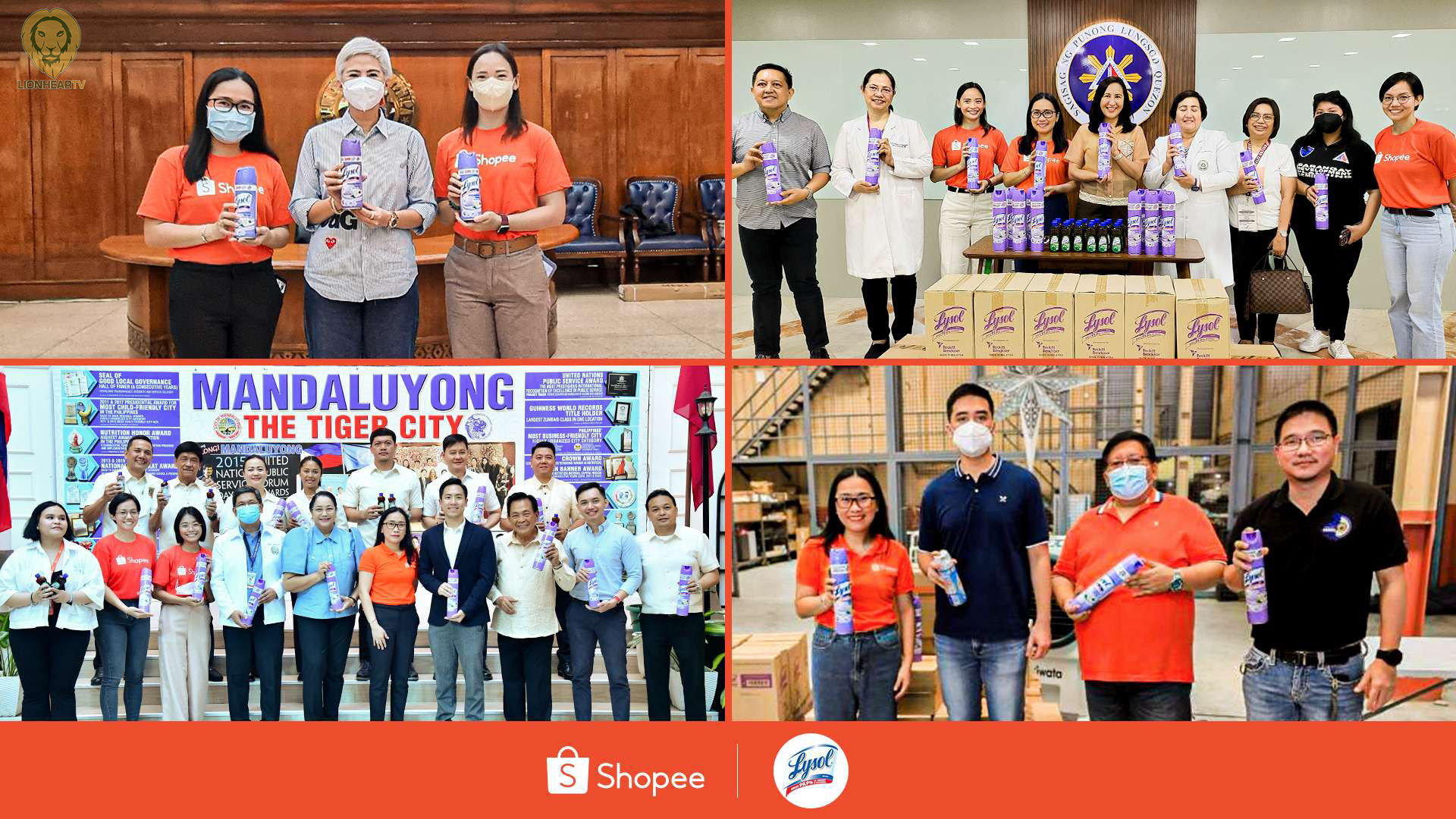 As part of its efforts to protect the health and safety of Filipinos, Shopee partnered with Lysol to donate ₱3 Million worth of disinfectant products to 10 local government units (LGUs) across Metro Manila. Of the 10 LGUs, Shopee and Lysol representatives have successfully turned over the products to the cities of Mandaluyong, Manila, Pasig, and Quezon City. Through the donation, public hospitals, health centers, and communities in each city will be able to benefit with greater access to cleaning products that help protect Filipinos from germs and viruses that cause illness, such as COVID-19, respiratory syncytial virus, and cough.
Hon. Benjamin S. Abalos, Sr., Mayor of Mandaluyong, one of the beneficiaries of the donations, expressed "We would like to extend our gratitude towards Shopee and Lysol for supporting our efforts in keeping our communities healthy and safe. Through these donations, we can be assured that our public hospitals and health centers will be cleaner and safer for our constituents."
Over the next few weeks, Shopee and Lysol will continue to turn over even more products to the LGUs of Antipolo, Marikina, Muntinlupa, Parañaque, Taguig, and Valenzuela. Among the products included in the donation are liquid hand soaps, disinfectant sprays, and hospital-grade disinfectant concentrates to promote proper health and safety practices within the local communities.
Steve Ladan, Head of E-Commerce at Reckitt Philippines, shared "As we look to create healthy homes, schools, and habits across the country, we are thrilled to be partnering with Shopee in donating disinfectant products that will help protect the well-being and safety of Filipinos. The health and safety of Filipinos will continue to be one of our top priorities, and we look forward to rolling out more initiatives similar to this."
Vincent Lee, Executive Director at Shopee Philippines, shared "Shopee is committed to supporting the local community, including protecting their health and safety. We are glad that we were able to work with like-minded partner organizations like Lysol to support this cause. We urge Filipinos to remain vigilant and look after themselves and their loved ones during this period." 
Comments