The unforeseen outbreak of the COVID-19 pandemic severely impacted businesses. Stringent measures took a toll on cost, productivity and efficiency across industries, hindering businesses looking towards growth – especially to the manufacturing sector.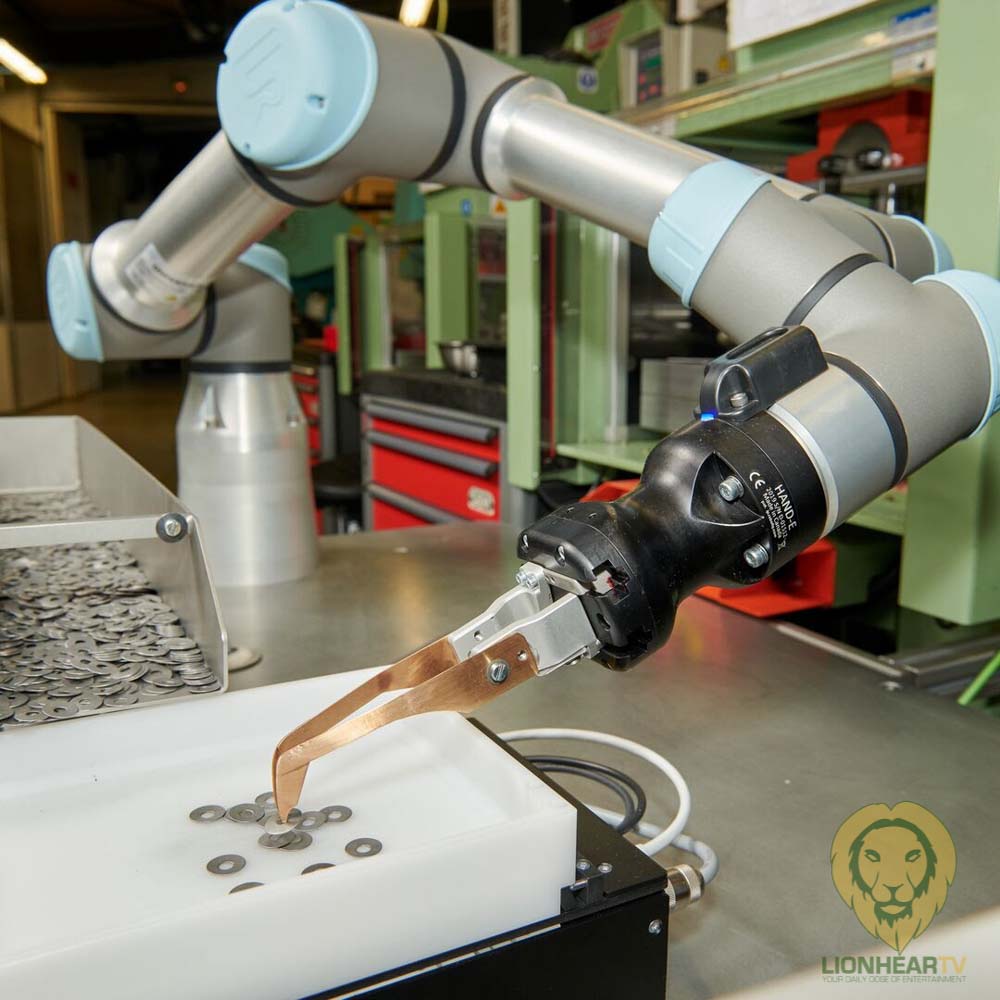 According to the recently released Q1 report, Singapore's economy grew by 0.1%, but saw a significant decline in the manufacturing sector, where it decreased by 6% compared to its corresponding period of 2022. With other sectors such as construction thriving in Q1 (8.5% growth), manufacturing's weak performance was attributed to output contractions across manufacturing clusters.
Automation has been slated to aid with the sector's rebound, but why have businesses not fully embraced leaning on this technology?
The Problem with Adopting Automation
With 57% of employers looking towards automation to improve human performance and productivity, robotics have been pegged as a solution to continue growth — their high availability and output being key driving factors.
This, however, has been just a dream for many due to a variety of factors, mainly the cost of adopting automation. Hindering their efforts in adopting new technology for increased efficiency and effectiveness is the cost of adopting automation. A study by SGTech and Workato found that 44% of enterprises in Singapore felt its cost and the management of multiple stakeholders were roadblocks in adopting automation. Despite this, there are schemes in Singapore to support businesses who want to tap on the growth.
Grants for Automation
Businesses in Singapore can benefit from support schemes in their efforts in upgrading, innovating, or venturing overseas to which Universal Robots (UR), the Danish global leaders in collaborative robots (cobots), fully supports.
Under these grants, some support different areas of expertise, with grants covering projects trying to invest in Core Capabilities, Innovation and Productivity, as well as Market Access. In particular, UR looks forward to meeting the needs of businesses looking towards the pillar of Innovation and Productivity, where businesses in the manufacturing sector can propose projects that tap into automation and technologies to enhance operational efficiency or explore new areas of growth.
These grants can play a huge part in paving the way for a new era of technology in the workplace, with automation now arguably more accessible for businesses in the manufacturing sector looking to improve their output with robotic help.
How Automation Helps
Cobots are the ideal productivity tool for businesses as they help them achieve performance objectives, increase quality, and provide a better working environment for employees without the need for much changes to the factory layout. According to Zapier, 94% of workers say they perform repetitive, time consuming tasks in their role, and 90% of workers say that automation has improved lives around the workplace.
Automation of repetitive tasks allows experienced staff to be freed from mundane tasks and be deployed in more rewarding roles, contributing to the growth and innovation of the company, and advancing their personal career growth. Cobots are relatively easy to use and deliver the flexibility and financial return businesses need to compete in the race towards innovation and the adoption of technology.
As an example, deep-rooted Singapore manufacturer Seng Heng Engineering is one business which benefitted from acquiring cobots through governmental grants, installing two UR10e cobots in their production line to automate the Computer Numerical Control (CNC) machining and engraving processes. A bottle neck was experienced in the business' production line due to manpower shortage during the pandemic, but the adoption of cobots relieved workers from repetitive tasks, enabling them to focus on more human-centric work. This human-robot collaboration doubled output within just three months.
"Initially, our employees were skeptical about deploying cobots in the production line, with the fear that cobots may take over their jobs eventually. Now, our employees have fully understood that cobots are relieving them from the monotonous tasks so that they can work on tasks that require their cognitive skills. In a short period of three months, we have seen significant achievements thanks to the successful deployment of cobots," said Jackie Lau, Managing Director, Seng Heng Engineering
Automation to the Rescue?
Grants will help businesses offset some of the hinderance to advancements caused by COVID-19. With the recent drop within the manufacturing sector in Singapore, it is evident that improvements are needed to the workplace, with automation such as cobots from Universal Robots being seen as a potential saviour. Affordable and capable of small-batch production runs and mixed product assemblies, it can become an enabler of a more effective workforce and more efficient throughput. Embracing automation can be a critical part of the business strategy to provide companies with more flexibility and stability in production in an increasingly unpredictable economy.
Comments