The field of Artificial Intelligence (AI) presents many opportunities for women. This was the key message emphasized by Connected Women, partner of leading mobile wallet GCash during its GTalks event, held in celebration of UN Women in Tech day.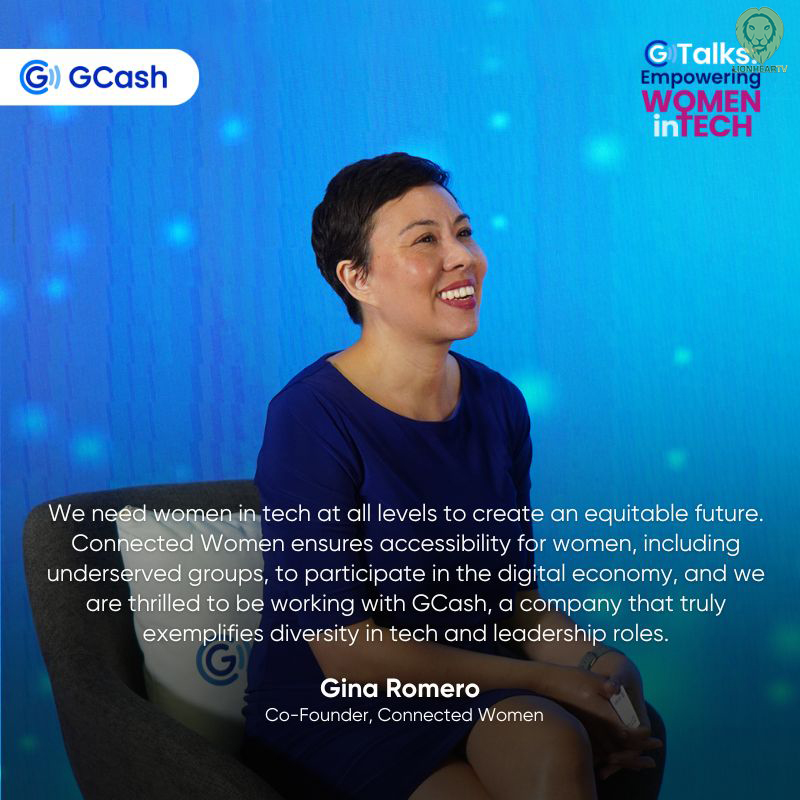 Gina Romero, co-founder of Connected Women, explained how the organization is aligned with GCash's vision of financial inclusion through the AI training programs it provides for women, helping them qualify for remote employment, even without formal education.
Romero believes that women, regardless of background or financial standing, can work with AI. The rapid growth of emerging technologies and industries such as AI, coupled with the wider adoption of remote work, are creating opportunities for women to upskill and earn a livelihood from their homes while taking care of their families.
"I've had a diverse career, from pig farming to air cabin crew, before entering the tech industry. Anyone can learn the skills needed for the future of work. We need women in tech at all levels to create an equitable future. Connected Women ensures accessibility for women, including underserved groups, to participate in the digital economy," said Romero.
"We are thrilled to be working with GCash, a company that truly exemplifies diversity in tech and leadership roles. GCash's commitment to fostering inclusivity aligns perfectly with our vision at Connected Women, and we are excited to collaborate with them to create more opportunities for women in the digital space," added Romero.
"GCash stands for inclusion at large. With our partners, we aim to give women more opportunities towards financial freedom. More than just providing them with accessible financial services, GCash is also pushing for more opportunities for women in line with our goal to normalize women leaders in tech," said GCash president and CEO Martha Sazon.
In collaboration with the country's leading mobile wallet, Connected Women enables its AI remote workers to easily receive their payments through GCash. The Connected Women community platform is now accessible through the Earn Money feature in the GCash app.
Since the partnership's inception in March 2023, the feature has already garnered over 11,000 sign-ups. Based on Connected Women's latest statistics report, 91% of respondents were not male (female, non-binary, prefer not to say), majority of whom are looking for remote work.
Romero was one of the speakers in the event entitled GTalks: Empowering Women in Tech. Alongside her were co-speakers UN Women country coordinator Lenlen Mesina, For the Women Foundation's co-founder Michelle Alarcon, GCash president and CEO, Martha Sazon, GCash chief technology & operations officer, Pebbles Sy, and GCash chief people officer Robert Gonzales. This event was hosted by renowned broadcast  journalist Karen Davila. To stay updated on GCash's latest updates, visit https://facebook.com/gcashofficial
Comments