Finding true love is like an exhilarating rollercoaster ride: getting all excited at the start, thrilled as feelings soar, and panicky when feelings take a dip. After all, things may not turn out the way we want them to. The novelty could wear off, you could be friend-zoned or worse, ghosted.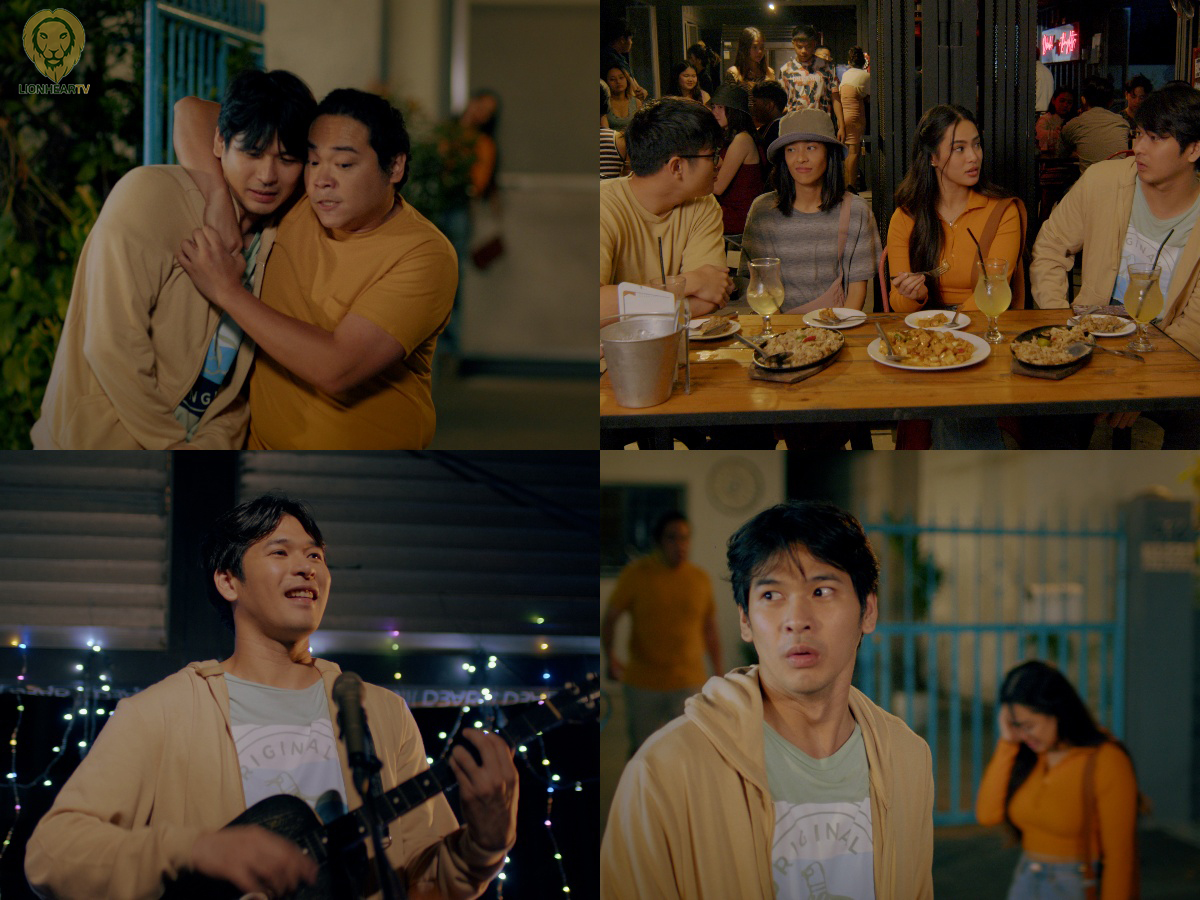 Still, most couples beat the odds and find true love . . . but virtually? It could happen. Puregold Channel's Ang Lalaki sa Likod ng Profile shows it can when the attraction between online buddies Bryce (Wilbert Ross) and Angge (Yukii Takahashi) morph into virtual love as they forge a bond so compelling that viewers have started to root for them.
Inspired by Bryce and Angge, we reached out to real-life couples who met and hooked up online and asked for their stories:
Giselle & Nick
Giselle dela Cruz and Nick Estabillo met in April 2021 through an online dating app, and tied the knot in April 2023.
Giselle shares that they tried online dating because of the community lockdowns. "The pandemic was a big factor for us. We both worked from home during that time, and we both felt that connecting and meeting people online was a safer idea."
After seven months of talking online and two doses of the COVID vaccine, Giselle and Nick finally met in real life.
On their first meeting, Nick says, "I was both excited and nervous. I had dreams the night before about having issues getting to the meet-up. I was nervous in my sleep, and nervous on my way there. When we finally met, we just had to talk for five minutes and I felt at ease. It was good to talk to Giselle in person, and the few hours we spent together were fun and sweet."
Giselle and Nick believe that there are several perks to dating online.
For instance, Giselle says that it can aid in decision-making. "It is a great way to get to know people without the hassle of going out. People who are very pushy for meet-ups, or show rude behavior in the chat reveal their character. Online revelations helped me decide on whether I wanted to pursue my friendship with the other person.
On the other hand, Nick thinks online dating helps you see if the person is right for you. "You don't have to go out on many dates before learning that you're not a good match. If you don't feel a spark, then you can move on with no hard feelings."
On how they generally look at virtual dating: Giselle and Nick both think it is worth it—because they found each other.
"I would recommend it," Giselle says. "But you need to be wary and on guard. We were on the brink of quitting the app, but we managed to swipe on each other. We are very blessed, and super happy."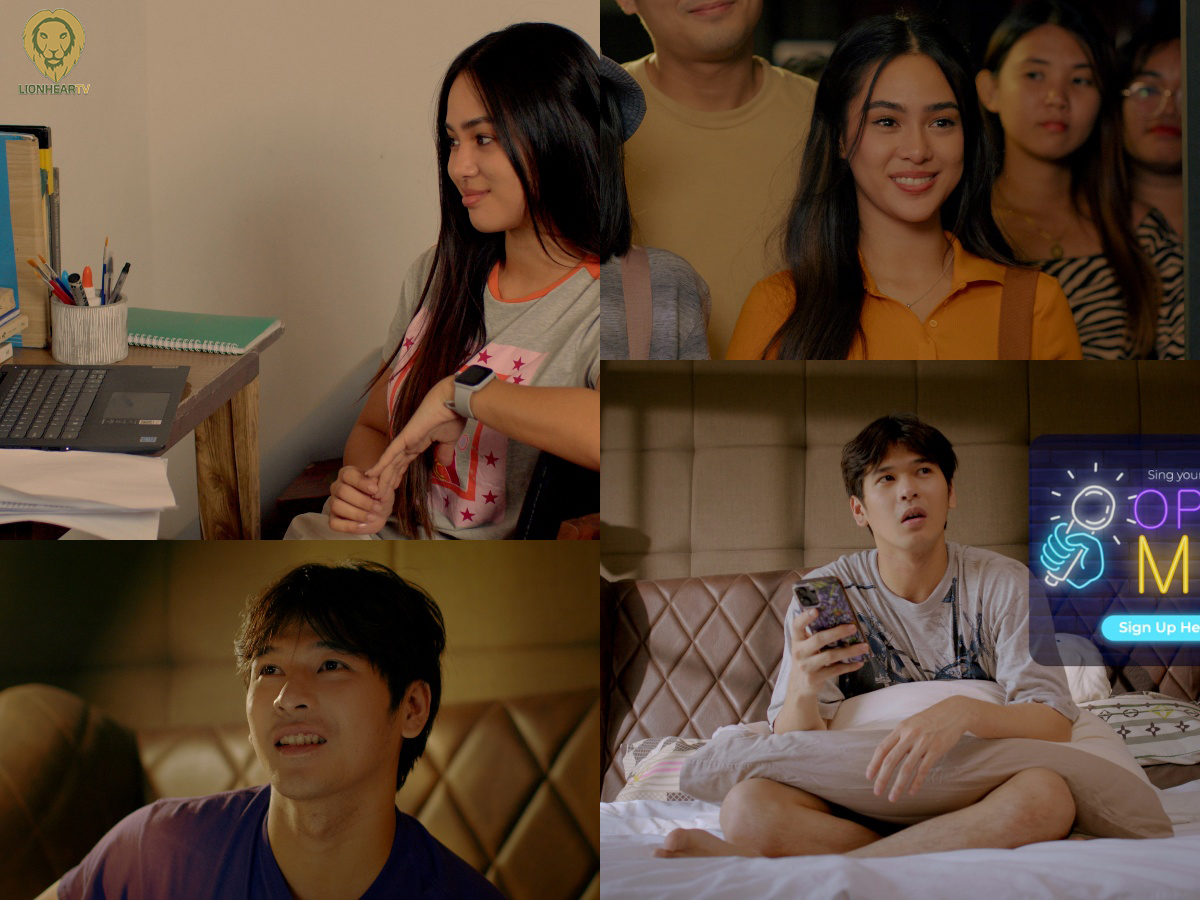 Nadyn & Rachelle
Queer couple Nadyn Estacio and Rachelle Ng also met on an online dating app, with Nadyn messaging Rachelle first, through a voice message she really loved.
Rachelle recalls their first meet-up, which happened a month after talking online. "Our first date was takas pa. I told my parents I was going to the mall, but I met up with her and we ended up going to a cafe in Antipolo. We spent the whole day talking. It was like we knew each other for a long time. On the way home, we blasted Stupid Love and sang loudly with our windows rolled down."
On meeting each other for the first time, Nadyn was nervous at first, but seeing Rachelle, she felt calm. "To be honest, kinabahan ako kasi first time ko makipag-meet sa nakilala ko online. Pero when I met her, it was chill."
Rachelle remembers feeling surreal. "I felt like I already knew her at the moment we met, since we had been talking prior to it. I knew she was someone special when I opened the door to her car, and she handed me a cup of my favorite coffee, which I only mentioned to her once. I couldn't believe she remembered."
Like Giselle and Nick, Rachelle and Nadyn feel meeting online makes dating easier.
"I think a weird benefit in meeting people online is that it's easier to filter people out, whether it be gender, location, or age range," Rachelle states.
Nadyn affirms this, saying that "hindi nakaka-pressure at makaka-date mo talaga 'yung type mo."
On judgment from others for meeting virtually, the queer couple have their fair share of experiences.
"Being a lesbian couple and being in a Fil-Chi community can draw weird looks to begin with," Rachelle shares, "but when they learn that we met online, it gets weirder." Rachel asserts that it's a totally different time now; people meet people in the digital space more often than you think. "It's the older generation that struggles to understand how it works because they didn't go through the same things we did."
Still, Rachelle and Nadyn believe that they found love through virtual dating.
"I think the dating scene has its ups and downs," Rachelle says. "It's more of finding someone you vibe with, and sticking with that person despite the problems you face. It's all about making that conscious choice of each other, every day."
So far, Puregold Channel's Ang Lalaki sa Likod ng Profile has done a credible job in tackling this modern dating phenomenon. The digital series showed how Bryce and Angge's friendship began and flourished online, and how they felt a connection through their conversations.
In the most recent episode, Bryce and Angge finally met each other in real life, and while the two remain friends, their growing attraction is obvious to viewers, leaving fans excitedly awaiting forthcoming episodes.
This Saturday, Ang Lalaki sa Likod ng Profile fans will see more of Bryce and Angge's blooming friendship, and Bryce trying to express more of his genuine feelings through different ways. But, will challenges disrupt their deepening relationship down the road?
To find out, tune in to Puregold's official YouTube Channel for Ang Lalaki sa Likod ng Profile Episode 9, on June 11, 7 p.m.
Do you want FREE entertainment? Subscribe now to Puregold Channel on YouTube. For more updates, like @puregold.shopping on Facebook, follow @puregold_ph on Instagram and Twitter, and @puregoldph on TikTok.
Comments