On June 5, Australian actor Chris Hemsworth revealed that the creative team behind Extraction was discussing the sequel while making the first one.
At the media event for Extraction 2, which LionhearTV covered, Hemsworth confirmed their plans to dive into the emotional motivations of Tyler Rake.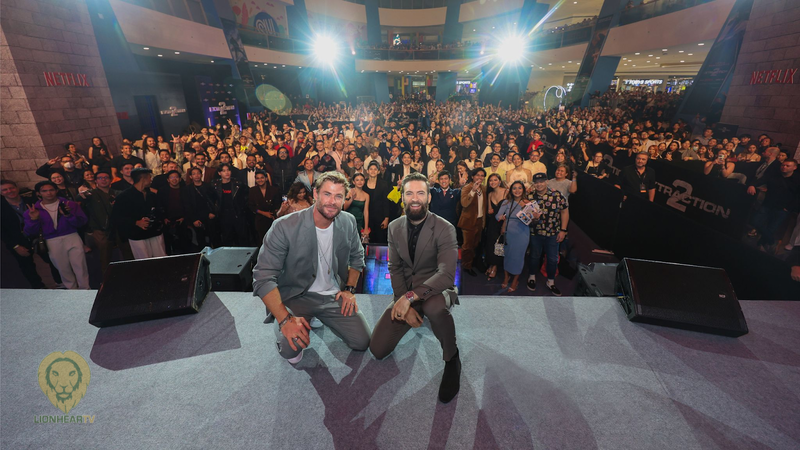 Hemsworth highlighted how they plan to ramp up action scenes while showcasing Tyler Rake's development.
The actor said, "So we are taking this opportunity to–one, ramp up the action, and no one better on the planet to choose action, and design action like Sam, and then we have this character development. And this background story that we are going to explore. So I think this is an opportunity for the audience to see something very different from the character and from the first film as well."
When asked about his experience filming the action scenes in Extraction 2, Hemsworth, 39, admitted he found it "exhausting."
"It was exhausting, it was twice as long as the original oner, and we're shooting in the Czech Republic, and it was freezing, it was snowing, we're on a train, we're going into 150 miles an hour, I was on top of the train, and there was a helicopter in front of me, flying backwards and all sorts of action sequences and car chases and so on."
He then discussed the much-anticipated long-take-action sequence, describing it as "the most elaborate stunt sequence" he ever made.
The actor explained, "It was the most elaborate stunt sequence and fight choreography that I have ever been handed and asked alone. And as mentioned, we had months of preparations, and when we got to the set, we just got the ground running and beat the hell out of each other, and it was fun."
Hemsworth, who portrays Tyler Rake in Netflix's Extraction 2, and director Sam Hargrave arrived in Manila on June 5 for the APAC premiere of the sequel to the 2020 action-thriller film.
Chris Hemsworth stars in the action film based on the graphic novel 'Ciudad' by Ande Parks. The film is from a story by Ande Parks, Joe Russo & Anthony Russo, with illustrations by Fernando León González.
Anthony Russo, Joe Russo, Mike Larocca, Angela Russo-Otstot, Chris Hemsworth, Patrick Newall, and Sam Hargrave will produce the upcoming Netflix action film. Jake Aust, Benjamin Grayson, Steven Scavelli, Christopher Markus, and Stephen McFeely are joining in as executive producers.
Extraction 2 streams on Netflix starting June 16.
Comments