The new series is an explosion of over-the-top sweetness, warmth, and fun, with a tinge of irresistible queer drama and comedy that the whole family can enjoy.
Dreamscape Entertainment
Actors: Andrea Brillantes, Christian Bables, JC Alcantara, Cris Villanueva, Romnick Sarmenta, Ice Seguerra,  Lance Carr, Noel Comia Jr., Amy Nobleza,  Jeric Raval, Albie Casino, Jon Santos, PJ Endrinal, Jervi Li, Xilhouette, Brigiding, Christian Viñas, Rodolfo Gabriel
Genre: Drama, Comedy
Premise: Wanting to save her family's home and drag comedy bar from repossession, a cisgender woman joins the country's most prestigious drag competition. However, complications arise when she falls for her fiercest rival (iWantTFC).
Running Time: 30 minutes (averagee)
Director: JP Habac
Watch it on: iWantTFC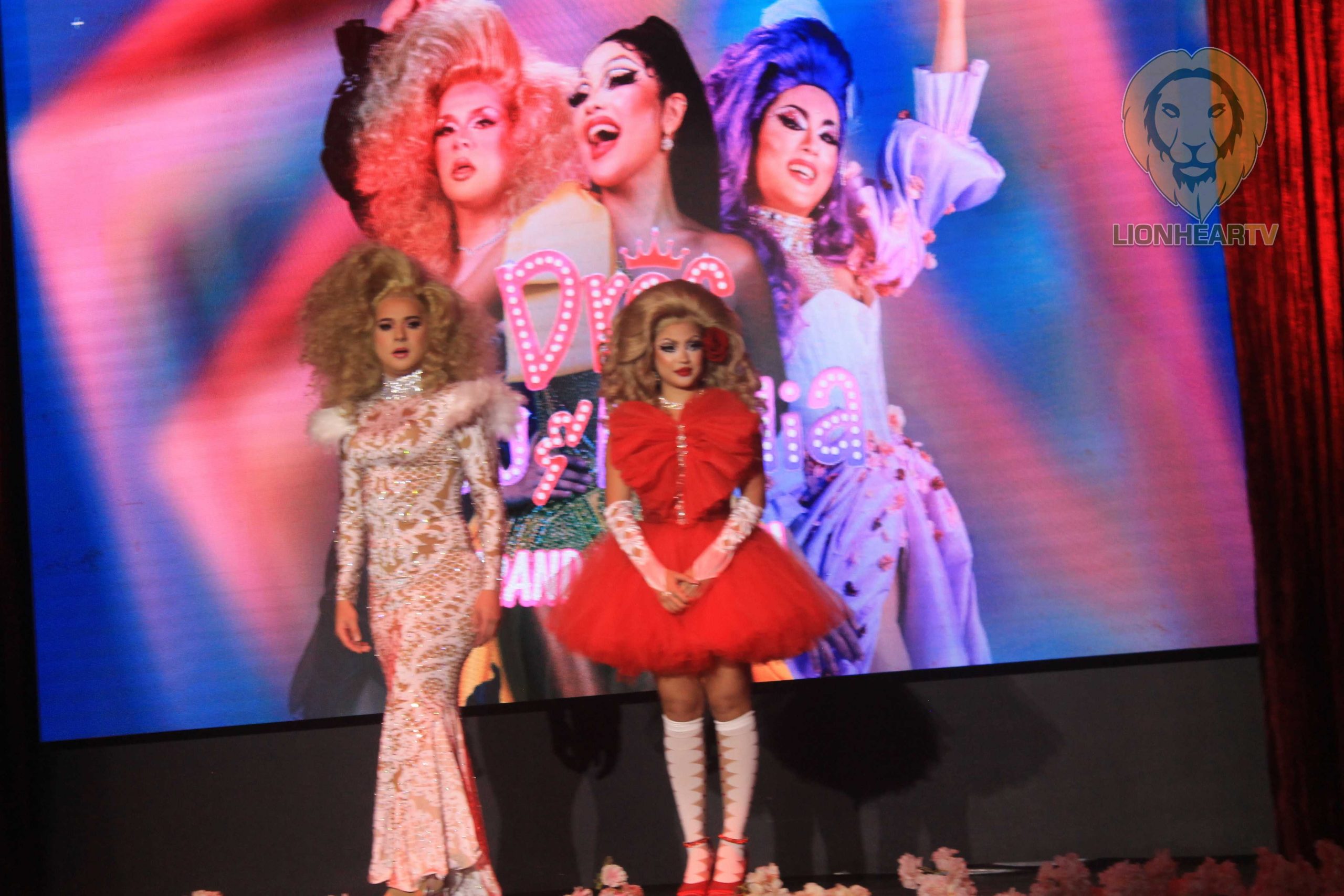 Why You Should See It:
While it's true this new iWantTFC Web series is the first local drama to explore drag—a world so colorful and vibrant there is almost no part of it that's dull—with utmost sincerity and attention, Drag You and Me, is also both a coming-of-age and a family drama. Its lens, focused on the life of a teenage girl and the people she loves the most, moves with the flamboyant spontaneity of the world that this story represents, magical, vibrant, and full of heartwarming and hilarious moments too.
The star of the story is the bubbly and fearless teenage girl, Betty (Andrea Brillantes). Raised by queer parents (played exemplarily by both Romnick Sarmenta and Ice Seguerra), Betty is unsurprising colorful and loud in many aspects. Her relentless spirit and vibrant energy give her that colorful character one can't easily resist, and she's loud in pursuing her dreams and declaring to the world who she is and what she wants.
All set to pursue her studies in Australia, Betty suddenly has to derail her life plans, when her family's livelihood and lifestyle, became the basis of her school to deny her overseas scholarship. A bigger problem, however, looms, when the gay comedy bar that her family has been operating for decades, became the subject of repossession. To help raising the funds needed to save the business, she agreed to her family's plan to send he to a drag pageant, where she is set to compete against legitimate queers and drag queens.
Complications arise when Betty started getting close with Shania/Jason (JC Alcantara), one of her rivals in the competition, and when friction started between her and Jason's mentor, Bubbles/Charlie (Christian Bables), whom her parents had a bitter feud with in the past.
As a woman pretending to be gay, Brillantes, undoubtedly checks every box with her wit, impulse, and confidence. She's a rainbow exploding with roygvib and more; a "babaeng bakla" that is. But as an actress, equipped with the tools to take on her challenging role, she is dauntless and precise, masterful of her character's nuances and layers. There are surely going to be a lot more developments in character, but even in the first episode, she already soared, able to deliver outstandingly.
Bables is no foreign to pulling off queer roles, unlike his previous projects where he was a target of oppression or unfortunate fates, his Bubbles/Charlie in Drag You and Me, is a villainy character, with strong retributive traits. That said, it's hard to get convinced he's one with no redemptive qualities, and given the limited details we've learned about his character in the first episode, one can say that he is nevertheless human with human motivations. Having played similar characters before, he takes on his character impressively, that is with conviction, grace, angst, and all it requires to make us forget he's actually just an actor doing a role.
This iWantTFC is a first of its kind, being the first one to be starred as well, by legitimate queens of the drag community. The extensive cast includes the likes of Drag Race Philippines alumni, Xilhouette, Precious Paula Nicole, and Brigiding, as well drag pioneers from Home for the Golden Gays, Flor Bien Jr and Rico Reyes.
Oozing with fantabulous colors and characters, Drag You and Me is a vivid exposition of the drag world and the high spirited journeys created in its liberating, sometimes chaotic space. Brimming with relatable stories of family, dream chasing, love, relationships, among others, it offers an explosion of over-the-top sweetness, warmth, and fun, with a tinge of queer drama the whole family can enjoy.
Drag You and Me premieres on iWantTFC on June 2. Watch the full trailer, below:
Comments