Scammers, fraudsters, and cyber-criminals are now becoming more creative with their methods as technology quickly advances. One of the increasing cases of fraud now involves digital currencies also known as cryptocurrencies. The Philippine National Police Anti-Cybercrime Group (PNP-ACG) and leading mobile wallet GCash are warning the public against crypto scams circulating on social media disguised as enticing job offers.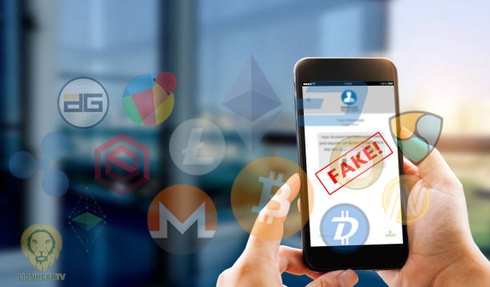 The scam begins with an online job offer shared as a link through social media posts. Individuals who express interest are added to a group chat where promises of substantial earnings are discussed. Victims are then lured into making investments in cryptocurrencies. It is also important to note that these fraudulent offers only allow mobile wallet transactions, adding to the suspicious nature of the offer. To gain the trust of victims, the scammers will initially allow victims to cash out their earnings by linking their GCash accounts, which eventually leads to account take-over.
"By educating users with the knowledge and sharing practical tips based on our actual investigations, we empower them to identify and avoid potential scams, ensuring their financial safety," says GCash Head of Fraud Operations Alexander Sibal.
To protect themselves, users are strongly advised to conduct thorough research before investing their money. This can be done by checking with the Securities and Exchange Commission (SEC) prior to making any investments. Moreover, individuals who receive job offers should insist on video calls to further validate their legitimacy. Verifying the authenticity of the presented documents is of utmost importance.
"We at the PNP-ACG, strongly urge the public to practice due diligence so as not to fall victims to these scams. When in doubt, just follow the tips posted on our social media page. Our good relationship with GCash is a step in the right direction as we continue our cybersecurity public service campaign," says PNP ACG Spokesperson, PCapt. Michelle Sabino.
Additionally, GCash reiterates its warning to users never to disclose their MPIN or OTP and to avoid clicking on unknown links from websites, emails, or messaging apps. For assistance, users can contact the PNP-ACG through their hotlines at (02) 8414-1560 or 0998-598-8116, or via email at [email protected]. To report scams and fraudulent activities, users can also visit the official GCash Help Center at help.gcash.com or message Gigi on the website and type "I want to report a scam." Customers can also reach out to the official GCash hotline at 2882 for inquiries and other concerns. For more information, visit www.gcash.com.ph.
Comments