ABS-CBN's noontime show, 'It's Showtime', has seen a positive impact on its ratings amidst its rival's ongoing issues!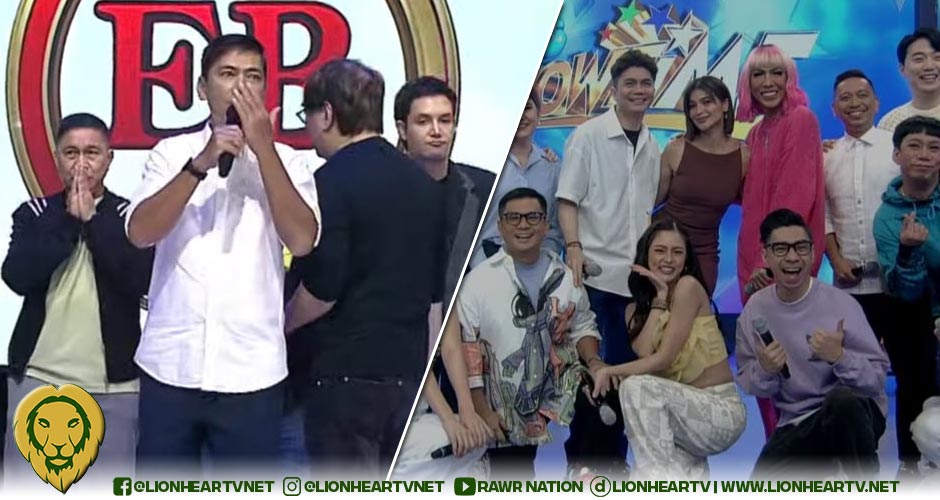 Based on the latest Nielsen NUTAM People survey rating reports, 'It's Showtime' has improved its ratings. This is following the departure of Tito, Vic, and Joey, along with other hosts, from the longest-running noontime show in the country.
On Wednesday, May 31, the day TVJ announced their separation from TAPE Inc., 'Eat Bulaga' recorded a rating of 6.8 percent, slightly lower than the previous week's average of 7.0 percent. 'It's Showtime meanwhile posted' a rating of 2.8 percent.
The following day, Thursday, June 1, Eat Bulaga's rating further declined from 1.2 percent to 5.6 percent. On the other hand, It's Showtime's ratings witnessed an increase of 0.6 percent, registering a 3.4 percent rating.
The recent rating trend indicates that loyal viewers of 'Eat Bulaga' have a strong attachment to its original hosts. With the departure of TVJ and other hosts from the noontime show, the question arises: can the new hosts, as announced by TAPE Inc. management, salvage the show's downward ratings trajectory?
Rumors suggest that Eat Bulaga's new brand will be released soon. It will begin airing live on Monday, June 5.!
Comments