Philippine-based education platform Bitskwela announced that it will hold a debate over controversies swirling around the traditional and NFT (non-fungible tokens) realm, featuring top Filipino creatives and entrepreneurs on June 16, 2023, at the Imahica Art Gallery, Mandaluyong City.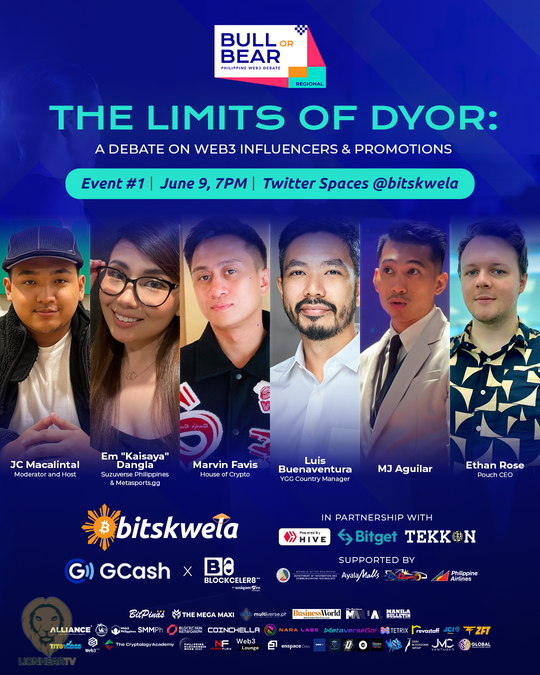 "Brushes and Pixels: A Debate on NFTs and Fine Arts" is the second side event to Bitskwela's Bull or Bear: Philippine Web3 Debate 2023 Cebu edition, which will be held at the Ayala Malls Central Bloc, Cebu IT Park, Cebu City on July 15.
Among the debaters is Brian Poe Llamanzares, co-founder of Artifract.io, a platform that democratizes Fine Arts ownership by fractionalizing them as NFTs.
Early this year, Artifract.io announced key collaborations to digitize masterpieces of late national artists Abdulmari Imao Sr. and Federico Aguilar Alcuaz and has also partnered with Pinoy rock icon Ely Buendia to enable his fans to own pieces of his music and artistry through the blockchain.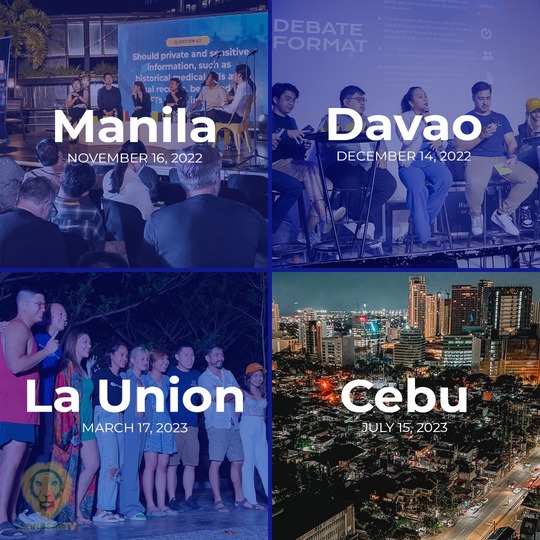 A prominent figure in the Philippine art scene, Ian Fulgar, founder of Imahica Art Gallery and principal for Fulgar Architects, is expected to bring a unique perspective to the table and shed light on the evolving landscape of digital art.
Rising Filipino illustrator Marso Ya from community-driven groups Crypto Art PH and LevelArtGuild, serial entrepreneur, content creator, and cryptocurrency investor Chris Tan, and Jeffrey Bondoc, founder of the Filipino group of Bored Ape and Mutant Ape holders from the Bored Ape Yacht Club (BAYC) collection or BAYCkada, will also be in attendance to share their insights on complex issues about so-called crypto or blockchain arts.
"The conversation between traditional art and NFTs has been long overdue. People simply love collecting things, and that's the same behavior we see in NFTs and traditional art. Bull or Bear Manila is here to facilitate that conversation, this is something both NFT degens and art enthusiasts should look forward to," said JC Macalintal, CMO of Bitskwela.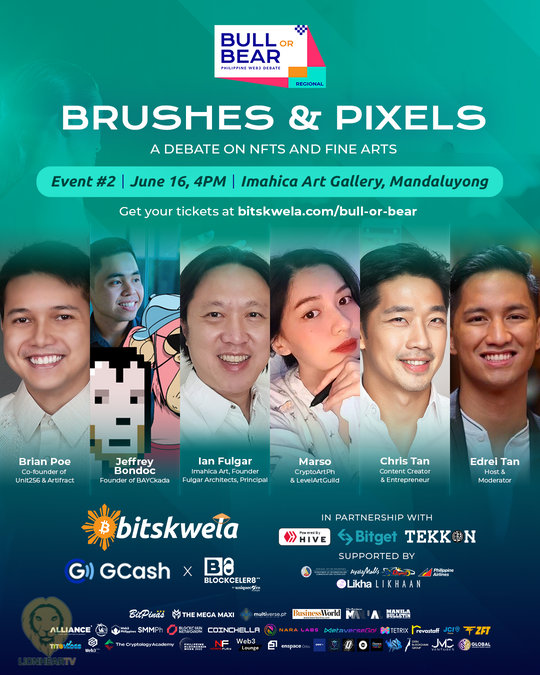 "Bull or Bear: Manila aims to foster a dialogue on the future of art through NFTs and traditional art. In this debate we'll see leaders from both industries share their thoughts on what the future of art, both in the physical world and the internet will be," said Jiro Reyes, Chief Executive Officer of Bitskwela.
The debate, hosted and moderated by Edrei Tan, is co-presented by GCash and Blockceler8.
The Bull or Bear Cebu edition is backed by the Department of Information and Communications Technology (DICT), Go Digital Pilipinas, Ayala Malls, Philippine Airlines, Likha NFT platform, and Likhaan, the premier marketplace that connects global buyers to Filipino artists, makers, and suppliers.
Other key partners of this event are Bitget, a top crypto exchange and copy trading platform helping users trade smarter by providing a secure, one-stop trading solution, Tekkon, a Web3 app that promotes social good by empowering users to help fix their local community's infrastructure and Hive, a firm that changing social media with blockchain tech.
Bitskwela has been actively advancing the crypto education landscape in the Philippines, from localizing educational content to organizing debates aimed at fostering a collaborative environment that promotes understanding and awareness in the Web3 space.
To reserve a seat for the onsite debates, interested audience can secure their tickets here: www.bitskwela.com/bull-or-bear.
Comments