During the press conference held by Mr.DIY Philippines on May 15, the announcement was made that the beloved celebrity family, Team Kramer, has been appointed as the new brand ambassadors for MR.DIY.  Mr. DIY is one of the leading retail giants in the Philippines.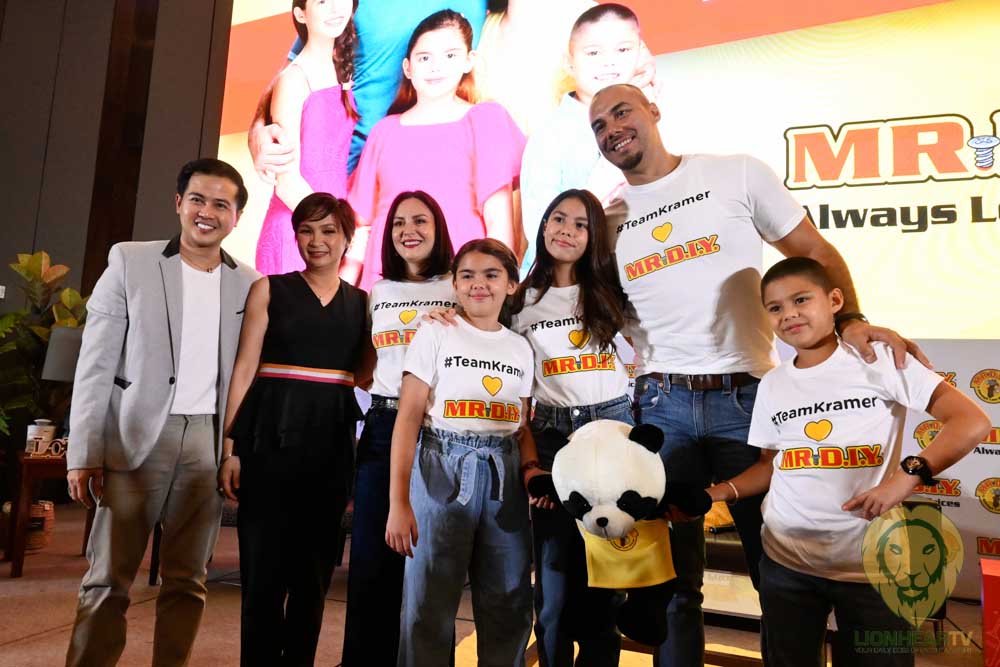 Renowned for its reputation for offering products at affordable prices, MR.DIY has become a favored destination for budget-conscious shoppers.
Addressing concerns about potential price increases, Mr. DIY Philippines CEO, Roselle Andaya, promptly dismissed such fears. She reassured loyal customers that the promise of affordability would remain intact.
Andaya said, "Definitely no, our products are always low prices, and will always remain. It's not gonna affect our promise to our customers of always low prices." 
By maintaining the company's dedication to budget-friendly offerings, the partnership between MR.DIY and Team Kramer aim to offer customers the finest of both worlds: high-quality products at affordable prices, endorsed by a popular celebrity family.
Mark Charles Salecina, Senior Marketing Manager of MR.DIY Philippines, further emphasized Team Kramer's authenticity, both on and off the camera.
"They [Team Kramer] are not just celebrities on cam, they are real people off cam. Just like MR.DIY, there's no pretending that we are a unique concept store, but we are an everyday store where everything that a whole family needs or wants can be found. This is what Mr. DIY offers," Salecina explained.
This collaboration not only aligns the values of both parties but also highlights MR.DIY's commitment to meeting Filipino families' diverse needs. As MR.DIY's CEO, Andaya, stated, "It's really a strategic decision."
With Team Kramer on board, MR.DIY aims to tap into the family's widespread appeal and further solidify its position as the retailer of choice for everyday essentials.
Comments