It's always an epic moment when you get your hands on your new Samsung Galaxy phone and experience that feeling of unboxing your fresh device, trying out all its features, and navigating your new Galaxy. However, what's not epic is worrying over losing memorable photos and videos, content and existing contacts from your old device.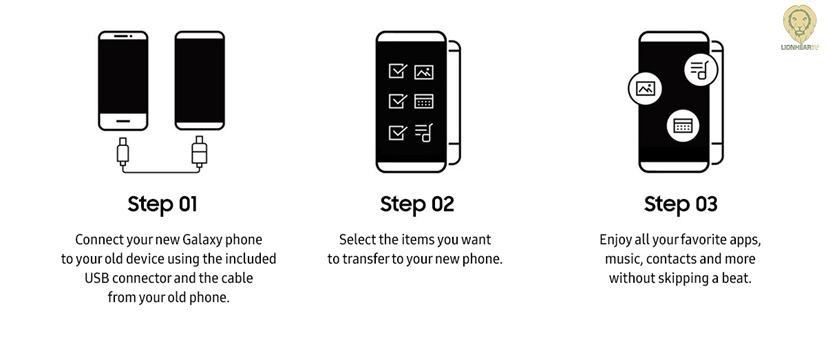 But that anxious feeling of losing all your files when upgrading to the new Samsung Galaxy S23 Series now comes to an end, thanks to Samsung's Smart Switch.
With the Smart Switch feature, you can easily and quickly transfer personal and work files, schedules, call logs, photos and more from most Android or iOS phones to your new Samsung Galaxy S23 Series phone.
Here are three easy steps for a smooth transition with the help of the Samsung Smart Switch.
The first step is to choose from three convenient transfer options. You can either transfer content directly between your Wi-Fi-connected phones via the Smart Switch Mobile app, tether your old and new devices via USB, or use Smart Switch's computer software, available at www.samsung.com/au/apps/smart-switch.
After establishing a connection with any of the transfer options, the second step is where Smart Switch allows you to select items to save on your new Galaxy S23 Series phone. After selecting items, you can confirm the transfer.
On the third and final step, you are now free to use your favorite apps, browse your files, listen to music, and reconnect with contacts on your new Galaxy phone.
Keep your files secure, share files faster, and connect to other devices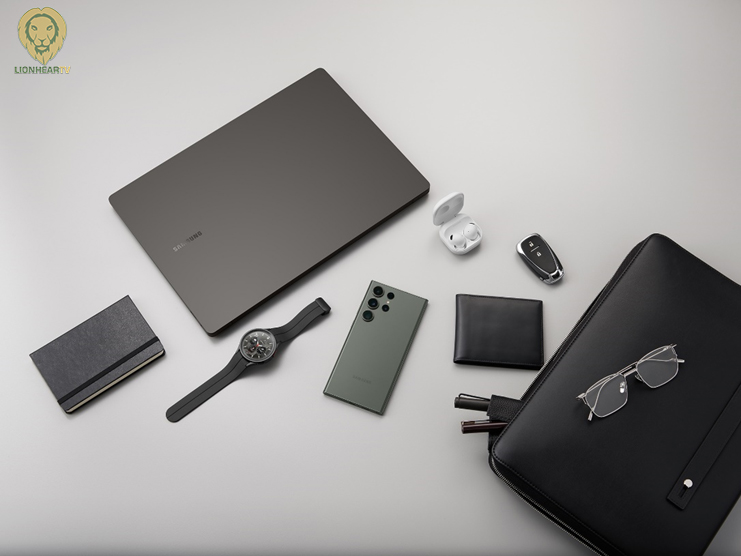 The new Samsung Galaxy series ensures that your privacy is secure with the Samsung Knox feature. It is a hardware-based protection for passwords and biometric data secured digitally. Samsung Knox does real-time protection designed to detect and prevent any software system modification.
An extra level of security is also provided by the Knox Vault which protects critical information on the Galaxy phone by isolating it from the rest of the device, including the OS, for added protection against vulnerabilities and suspicious 3rd party apps.
Images, videos, and files can also be shared instantly with your friends with Samsung's Quick Share feature. You can share files with up to 5 people simultaneously without having to pair devices and enjoy sending up to 1GB of material at one time and a maximum of 2GB per day.
You can also create a smart home and stay connected with external devices through SmartThings as your universal remote control. Use SmartThings as a powerful remote control for your home by maximizing cooking experience with healthy recipes, monitoring energy usage of appliances, keeping track of laundry, watching over your pets while you're away, and checking air quality and appliance conditions. You can also control your headphones, study lamp, television, AI speakers, house lights, and motion sensors anywhere you go. What's more,  selected smart lights can also be connected with the SmartThings Music Sync so you can watch the color and brightness of the lights dance to your tunes.
After making the switch, enjoy the rest of the Galaxy S23 Series' epic features!
Have an epic time with the Galaxy S23 Ultra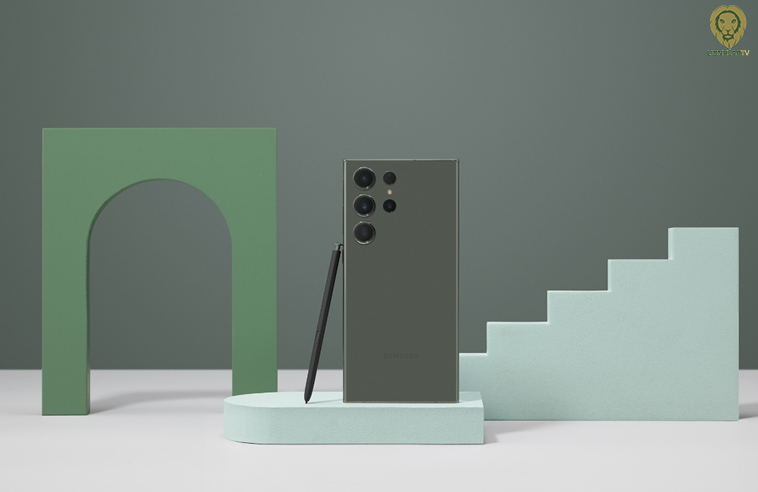 Now that you've transferred all your precious memories, it's time to make new ones with the latest Samsung Galaxy S23 Ultra. Capture high-definition photos with the phone's new 200MP Adaptive Pixel sensor that captures moments with incredible precision. Don't worry about blurry photos with its fast autofocus and Samsung's first Super HDR selfie camera, jumping from 30fps to 60fps, for noticeably better front-facing images and videos.
Create memories in low light with the Galaxy Series' latest Nightography feature for images and videos in a wide range of ambient conditions. Film during a concert, take a selfie, or grab a group shot of friends at dinner with sharper outputs. Visual noise that usually ruins low-light images is also corrected by a new AI-powered image signal processing (ISP) algorithm that enhances object details and color tone.
Have an epic experience with mobile games and the fastest Qualcomm graphics featuring the Samsung exclusive Snapdragon® 8 Gen 2 Mobile Platform for the Galaxy series.
When your schedule gets hectic, the embedded S Pen found in a sweet spot in the Galaxy S23 Ultra is your friendly assistant in note-taking, keeping track of tasks, meetings, and appointments. It also allows you to multitask as dragging the S Pen maximizes various active apps and maximizes the active app on screen.
All these can be done without having to worry about charging your battery as the phone is equipped with a 5000mAh battery.
Get the Galaxy S23 Series in either of these epic nature-inspired matte hues: Phantom Black, Cream, Green and Lavender.
There's no better time than now to make the switch and enjoy epic moments with the new Galaxy S23 Series! From now until June 30, 2023, customers can opt to trade-in their old device to buy the Galaxy S23 Series. With this program, you can enjoy up to 40% off, including a discount of up to PHP 13,000 on top of your old device's residual value. Get yours now at any Samsung Experience Store or Authorized Stores nationwide.
Comments