A young man crushed by the effects of a local disaster begins to find happiness again in A Town Without Seasons, a whimsical 10-part series from Kankuro Kudo, coming August 9 only on Disney+.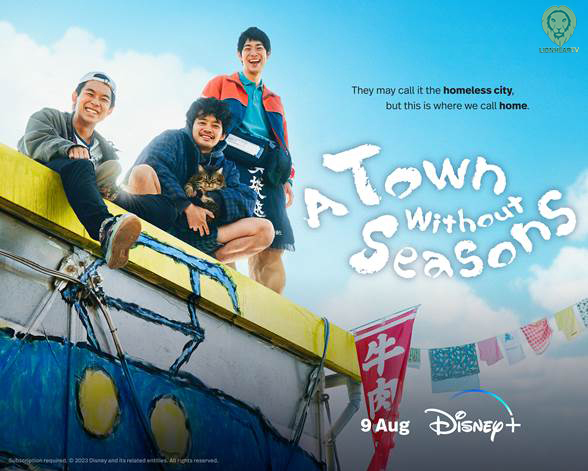 Based on the Shugoro Yamamoto novel of the same name, this upcoming series offers a respite from the struggles of everyday life with a moving story about an idiosyncratic group of people living together in temporary housing. Relocated there 12 years ago after a local disaster tore
through their homes, the remaining residents have built a close-knit and quirky community that's at risk of coming to an end with the threat of eviction looming. With the community's days growing ever numbered, a local man nicknamed Hansuke is sent in to report on the bizarre behaviors of the residents. Emotionally withdrawn in the years since the disaster, Hansuke slowly begins to come out of his shell, connecting with the residents and falling in love with the makeshift town. But just as Hansuke begins to feel at home, rumors begin to circulate that the town is soon set to be demolished.
Starring Sosuke Ikematsu as Hansuke; Taiga Nakano as Tatsuya Yoda; Daichi Watanabe as Okabe and more, A Town Without Seasons is a Kankuro Kudo production, with music by Otomo Yoshihide.
Enjoy the trailer for this soul-soothing story today and watch the full series from August 9, only on Disney+.
Comments