In a show of support for the Movie and Television Review and Classification Board (MTRCB), the Christian Coalition Movement (CCM) has voiced its endorsement of the board's recent ruling to suspend the popular television program 'It's Showtime' for 12 days.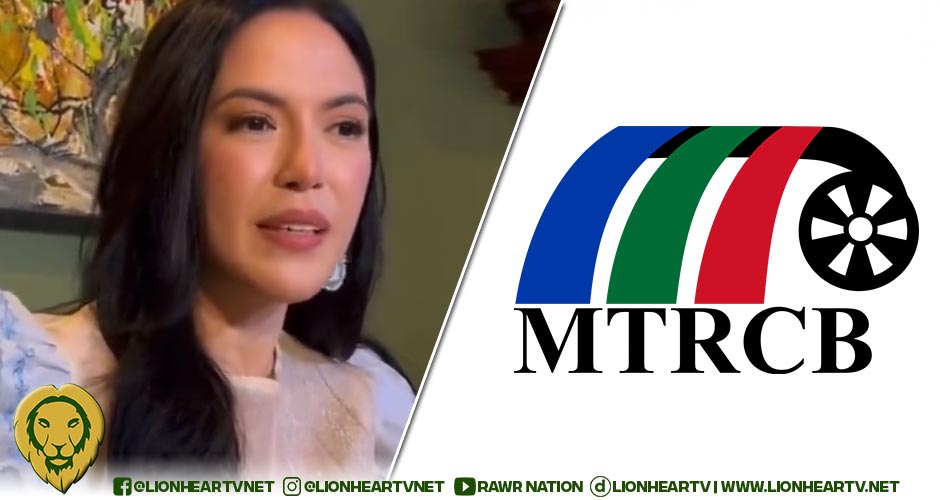 The CCM firmly believes that the program breached regulations due to an incident involving Vice Ganda and Ion Perez. This incident occurred during the July 25, 2023 episode, particularly within the 'Isip Bata' segment.
The MTRCB faced significant criticism in the aftermath of its decision, with allegations of unfairness directed at the agency's chairperson, Lala Sotto. This criticism stemmed from her familial ties, as she is the daughter of former Senator Tito Sotto, who hosts a rival show, 'E.A.T.,' on TV5.
Calls for Sotto's resignation echoed through social media, alleging a lack of delicadeza (propriety) in her role.
The CCM took to MTRCB's Facebook page to release a statement, offering its unreserved support to both the MTRCB and Chairperson Lala Sotto.
The CCM's statement emphasized the explicit nature of the segment involving Vice Ganda and Ion Perez, deeming it sensual, obscene, and morally offensive. According to CCM, such content should be relegated to private, adult-oriented, and regulated programming. They argued that it contradicted the guidelines for general patronage, exposing young children to content that could potentially influence them negatively.
The CCM underlined the numerous pressing issues facing the nation, including economic challenges, surging food prices, traffic congestion, drug addiction, street violence, child abuse, teenage crimes, and threats to national security. In their view, indecent and immoral shows on live television contribute to the concerns already burdening Filipino families.
Moreover, the CCM asserted that freedom of speech is not an absolute right and must be exercised within the boundaries of applicable laws. They commended the MTRCB for its judicious exercise of discretion, its adherence to the law, and its commitment to due process in issuing the suspension order.
Bishop Vincent Vicencio, the Chief Executive Officer of the CCM, commended Chairperson Lala Sotto for her courageous, wise, and independent handling of the MTRCB Board's deliberations. Vicencio clarified that Sotto refrained from influencing the board's decision to avoid any conflicts of interest.
Vicencio stressed that there were no factual or legal grounds for public defamation or calls for Sotto's resignation. He emphasized that if the producers and hosts of 'It's Showtime' disagreed with the MTRCB's decision, they had the option to pursue legal channels for appeal.
In conclusion, the CCM applauded Chairperson Lala Sotto as a role model of probity, independence, and prudence. They underscored the urgent need for leaders who could uphold Filipino values, customs, and public policies to contribute to genuine progress and national development.
Comments