Alibaba's intelligent collaboration workplace and application development platform DingTalk unveils its solution for Hangzhou Asian Games (DingTalk for Asian Games), an enhanced edition of DingTalk designed to improve operational efficiency of the Games.
The proven solution is at the heart of the mega sports event's organization and communications, to be held in Hangzhou from September 23 to October 8.
DingTalk for Asian Games is a cloud-native digital solution deployed and managed on the cloud, offering a reliable, scalable and secure user experience. It serves as a one-stop collaboration tool connecting stakeholders across all stages of the sports event lifecycle – from organizers and suppliers to volunteers and venue operators.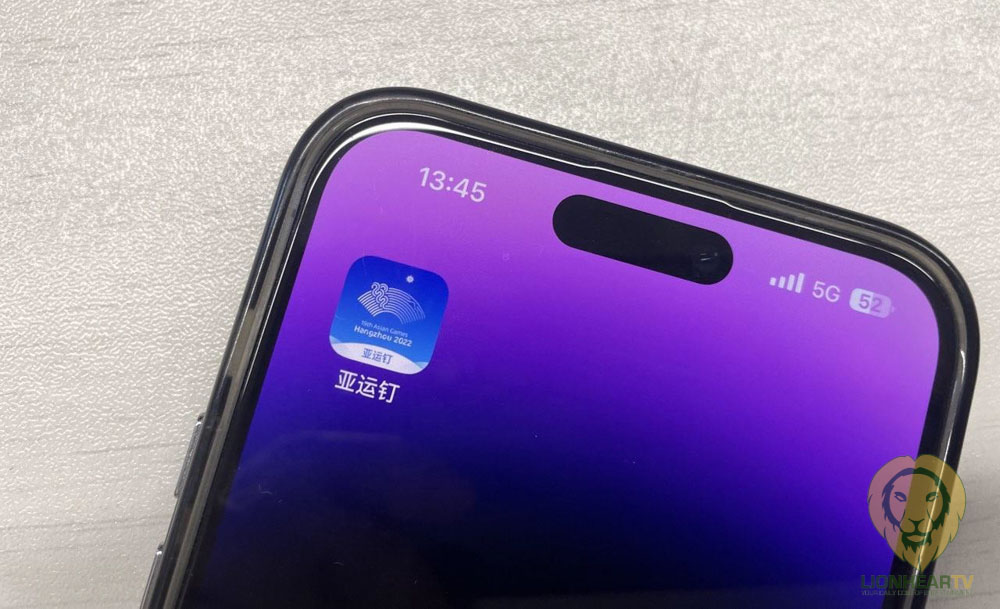 DingTalk for Hangzhou Asian Games
Ge Zhang, Deputy Director of Radio, Television and Information Technology Department of the Hangzhou Asian Games Organizing Committee, said,
"Through the full cooperation between the Asian Games Organizing Committee and DingTalk, DingTalk for Asian Games has achieved the mega collaboration of 'organization online, communication online and business online' for participants across levels, departments and regions.
DingTalk for Asian Games is not only the crystallization of Hangzhou's digital economy, but also a valuable asset and experience Hangzhou would like to dedicate to future international large-scale sports events."
DingTalk for Asian Games is playing diversified roles across different application scenarios, enabling the event to be more efficient, productive, convenient and intelligent.

"We're excited to be delivering a solution to optimize the organization and operation of the Hangzhou Asian Games.
DingTalk's role in the Games is a critical one and an important opportunity to demonstrate how technology can make hosting events of this scale more streamlined and efficient," said Alex Li, Vice President of DingTalk. "DingTalk for Asian Games, not only connects people and enables collaboration, but also offers a platform for unifying users around a common cause and interest.
We believe for future mega sports events hosting, it's an inevitable trend that such an intelligent collaboration platform will be needed for to enhance the operational efficiency and communication management of organizations."
A versatile coordinator. To simplify an otherwise complex event organization, DingTalk for Asian Games offers a flat organizational structure where tens of thousands of staff and volunteers can easily identify and communicate with each other and external partners as well as share information and set up meetings.
Leveraging Alibaba Cloud Machine Translation services based on its leading deep learning and Natural Language Processing (NLP) technologies, DingTalk for Asian Games offers intelligent real-time translation in 14 languages including Chinese, English, Japanese and Thai, improving communications between staff and participants from abroad.
Optimized for smartphone usage, DingTalk for Asian Games delivers instant audio and visual connections between users and the main operation center (MOC) of the Games. This allows the MOC to reach all staff and venues to accelerate decision-making and problem-solving.
A mobile workplace. The "digital office" offered by DingTalk for Asian Games enables all staff and volunteers to work closely together without the need to manage physical workplaces.
Teams from the organizing committee and venue operators can collaborate on documents through online previews and reviews, real-time editing, and effective version control management.
DingTalk for Asian Games can also process approval requests from around 300 applications, covering administrative services, the use of assets, the submission of suppliers' certifications and marketing activities, among others. So far, it has supported more than 7,700 paperless approvals which are efficient and environmental friendly.
An intelligent assistant. Cutting-edge artificial intelligence (AI) capabilities have been incorporated into DingTalk for Asian Games to understand, respond to, and create content to satisfy a wide range of needs during the event preparation.
DingTalk's built-in Chatbot, when used in Asian Games chat groups, can automatically provide timely answers to Games-related questions by analyzing and extracting information from the event's related materials including game manuals and related group chats. Users can also leverage DingTalk's AI capabilities to facilitate content digestion such as extracting highlights from press releases.
A developer-friendly platform. With low-code features, DingTalk for Asian Games enables users to develop their own applications tailored to new scenarios. An example is a low-code appointment application developed for athletes to make trainings more convenient and efficient.
Athletes can easily check the availability status of the training venues in Asian Games stadiums located in different areas of Hangzhou and nearby cities and book their training sessions in advance through the mini app on DingTalk for Asian Games.
DingTalk for Asian Games also provides full hardware support. The application is available on smartphones, tablets and computers, and supports devices that are compatible with DingTalk, including TV boxes, among others.
The use of DingTalk for Asian Games over the past months has made it an integral part of the event organization. The number of messages peaked at more than 4.5 million in a single month in August, with more than 12,000 workgroups created.
With a daily average of more than 50,000 visits, its services range from administrative approvals to conferencing, training, sponsor support, weather monitoring and medical support.
Many other applications running on the event dedicated network will soon be available to further support the operation of the Games, including specialized systems for video broadcasting, IT management and volunteer management.
Comments