ABS-CBN's highly popular primetime action-drama series 'FPJ's Batang Quiapo (FPJBQ)' continues its reign atop the overall ratings chart, with '24 Oras' leading the way among Kapuso programs.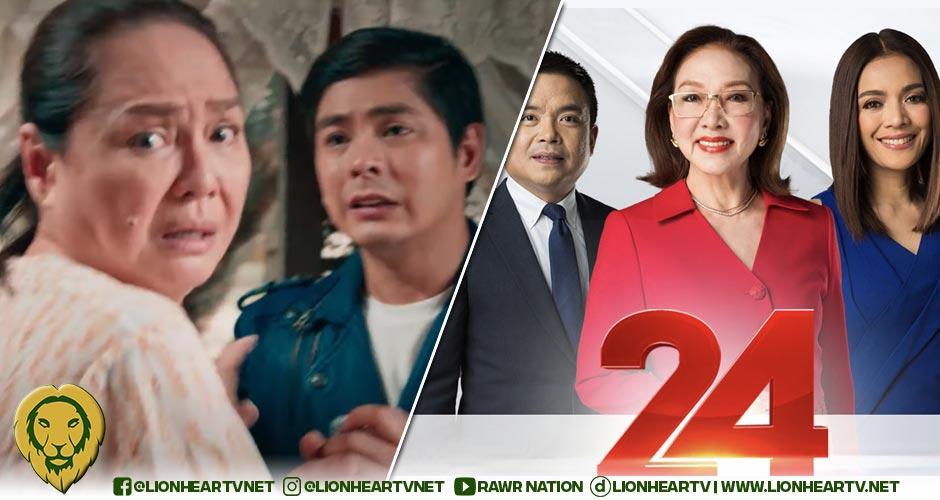 According to the latest Nielsen NUTAM People survey ratings reports, FPJBQ maintains its firm grip as the number one program on the ratings chart, while '24 Oras' secures the second spot among all GMA Network shows.
On Monday, September 18, FPJBQ achieved an impressive rating of 16.4 percent, outperforming its Kapuso rival 'Maging Sino Ka Man (MSKM)' by 5 percent, as MSKM scored 11.4 percent. '24 Oras' also posted a solid rating of 14.4 percent.
The following day, Tuesday, September 19, the Coco Martin-led series maintained its leadership, once again earning a rating of 16.4 percent, surpassing MSKM with a rating of 11.1 percent. '24 Oras' continued to secure the number 2 spot with a rating of 14.9 percent.
The trend of dominance persisted on Wednesday, September 20, with FPJBQ achieving a rating of 15.0 percent, surpassing MSKM's 11.4 percent by 3.6 percent. Meanwhile, '24 Oras' attained a rating of 14.1 percent.
Thursday, September 21, saw FPJBQ's winning streak continue with a strong rating of 15.7 percent, leaving MSKM trailing at 11.1 percent with a 4.6 percent difference. In the same period, GMA's flagship newscast, '24 Oras,' secured a rating of 14.2 percent.
In summary, 'FPJ's Batang Quiapo' maintains its top position in the ratings, consistently outperforming its competitors, while '24 Oras' leads the pack among GMA Network programs.
Comments