In a world where technology is constantly evolving, wearables have become an integral part of our daily lives, extending the functionality of our mobile devices and supporting our everyday activities. However, most wearables in the market focus solely on functionality, often overlooking the crucial aspect of complementing the owner. This is where the latest Huawei Watch GT 4 comes in.
The Huawei Watch GT 4, the latest innovation in smartwatches, stands as a testament to remarkable advancements in wearable technology. It is designed to seamlessly blend style, functionality, and health features.
Bigger and Better Geometric Design
The Huawei Watch GT 4 46mm is a masterpiece of design innovation, boasting a distinctive geometry that breaks the mold. The bold incorporation of an octagonal watch body infuses this timepiece with a cutting-edge aesthetic, revolutionizing the classical round design and granting the watch an instantly recognizable and iconic appeal. Inspired by the precision of diamond cuts and the sleek exteriors of octagonal headlights often seen in high-performance cars, this design choice represents a departure from the norm, typically observed in traditional luxury watches, and marks a pioneering move in the realm of smartwatches.
It is available in three straps and one stainless steel design: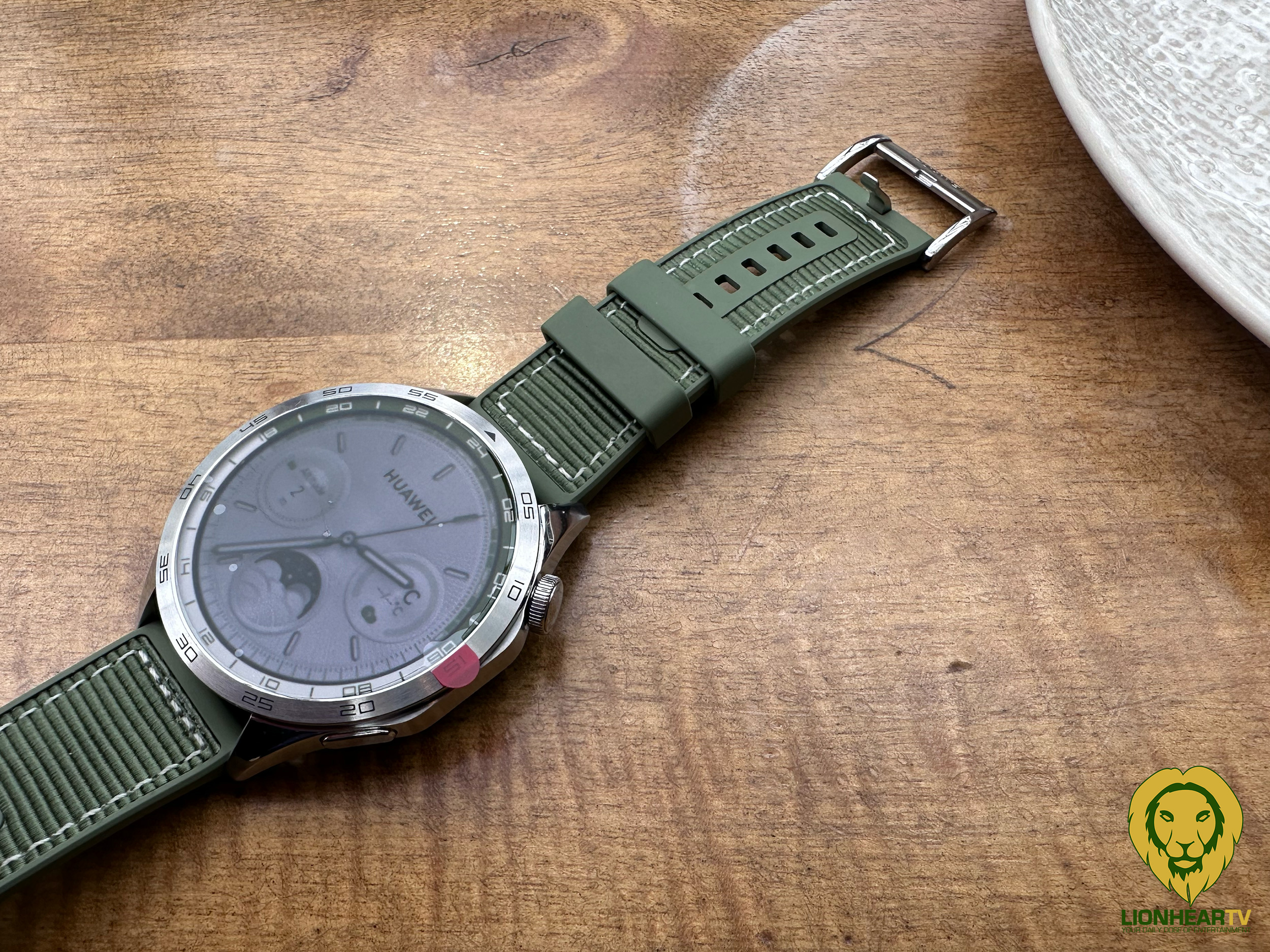 Green design: It stands out with its unique green woven strap, catering to individuals seeking a distinctive and eye-catching look. Notably, the strap is made from sea-recycled nylon, a renewable material constituting approximately 90% of the strap's composition.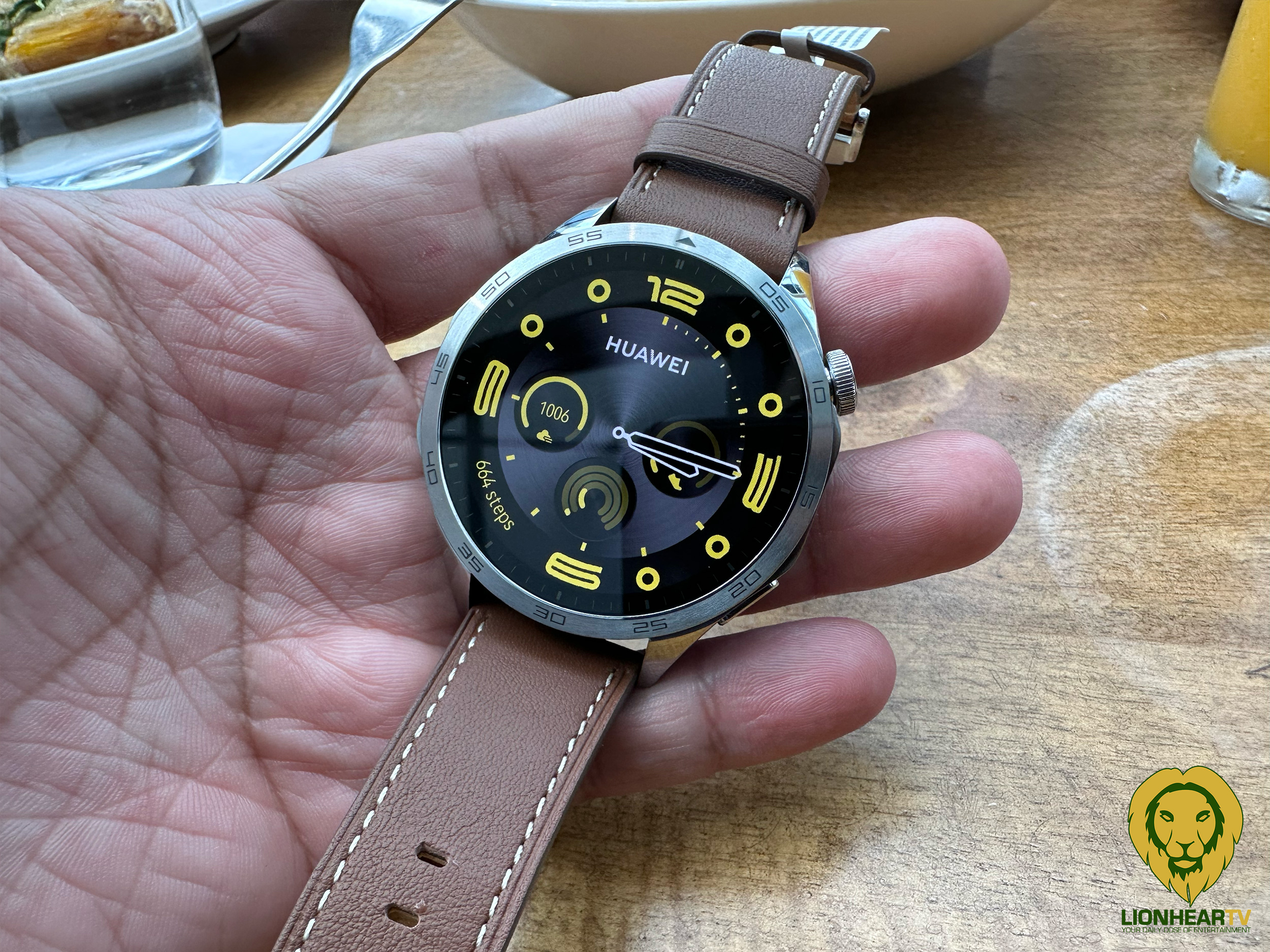 Brown design: It exudes timeless elegance, embodying a classic charm that stands the test of time. Paired with a Brown Leather Strap, the silver stainless steel body achieves a harmonious balance, projecting a sophisticated versatility that effortlessly complements any style or occasion.
Black design: It epitomizes an essence of sporty sophistication. Its stainless steel case pairs seamlessly with the Black Fluoroelastomer Strap, accentuating an athletic and elegant aesthetic.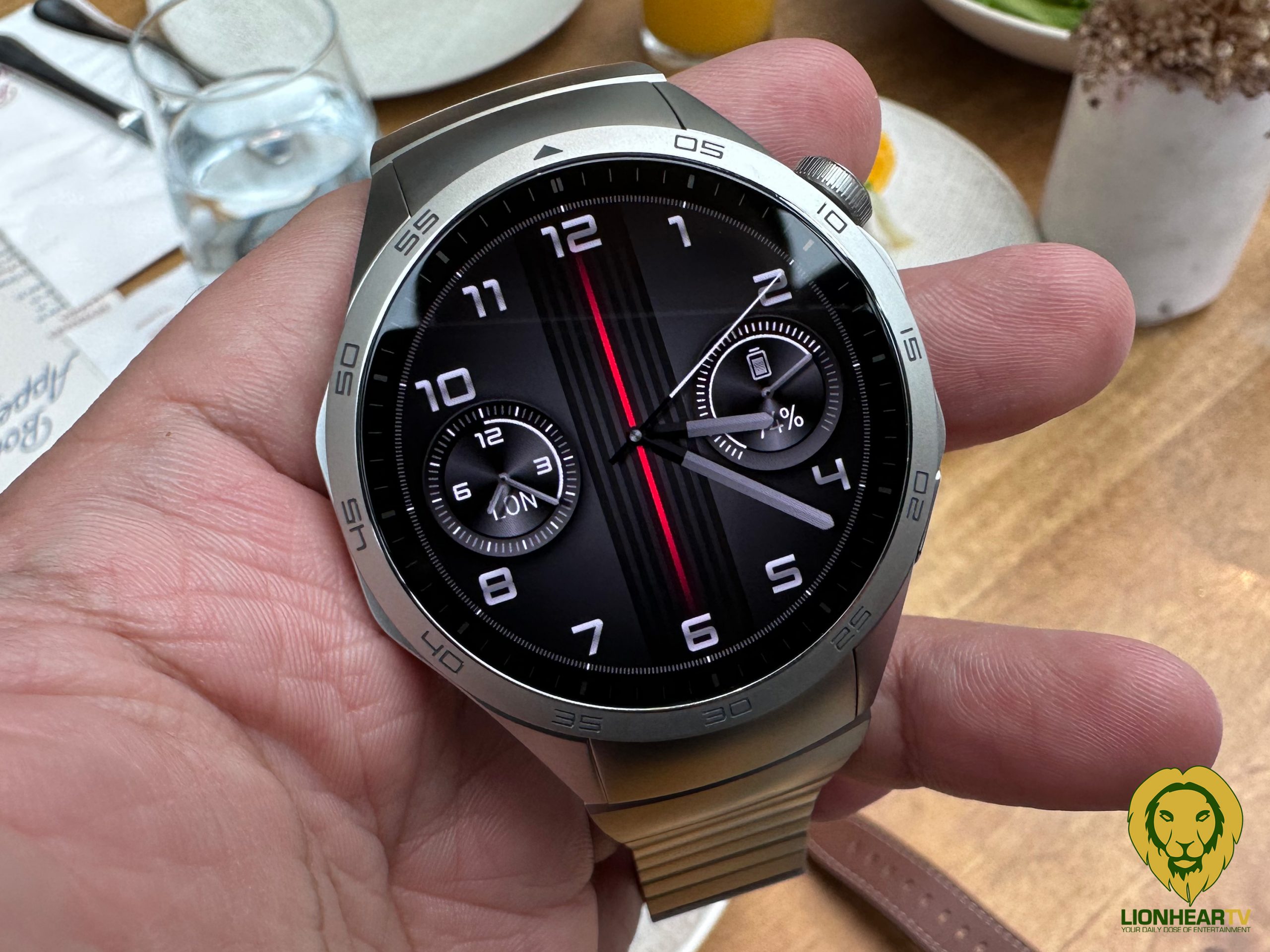 Stainless Steel design: It emanates an aura of meticulous craftsmanship and a polished, professional demeanor. Its design embodies simplicity and contemporary aesthetics, accentuating the interplay of sharp edges to create a visually captivating timepiece. Crafted from 316L Stainless Steel and featuring an integrated stainless steel strap, it boasts remarkable corrosion resistance and a brilliant gloss post-polishing. This robust material ensures the watch can withstand various environments in your daily routine without compromising your lifestyle.
While adding to the mood and style, the Huawei Watch GT 4 46mm offers 12 new unique designs, allowing users the freedom to customize various aspects such as background, color, dial type, time display, and features. Additionally, there are over thousands of face designs available from third-party sources and Huawei-made designs, all accessible through the Huawei Watch Face Store.
Apart from the four main straps, Huawei will be releasing interchangeable straps suitable for various occasions and events, catering to different needs beyond day-to-day usage.
Pioneering Health-Tech
For most smartwatch users, wearables serve as an extension of their mobile devices, providing a quick glimpse of messages, emails, and other notifications, and facilitating easier ways to take calls.
However, with the Huawei Watch GT 4, it offers more than that. It's your fitness journey companion, aiding in understanding your body through health data using the smartwatch.
Smartwatches play a vital role for runners, helping them track their progress and capture essential data such as heart rate, time, length of the run, and GPS tracking. The upgraded GNSS (Global Navigation Satellite Systems) tracking feature in the Huawei Watch GT 4 offers enhanced precision and exact tracking for runs, introducing cutting-edge GNSS directional satellite tracking technology. This pioneering advancement elevates positioning accuracy by 30%.
Aside from that, the Huawei Watch GT 4 offers free access to 200+ free fitness courses and routines where users can create their own fitness programs, simulating a personal coach experience virtually.
Long Battery Life and Seamless Connectivity
With all the features that the Huawei Watch GT 4 offers, the next question arises about battery life and device compatibility.
The newest flagship of Huawei wearables offers a longer battery life, promising up to 14 days, translating to less charging time and more usage time.
In terms of connectivity, the smartwatch can be paired with any smartphones, both Android and iOS devices, using the Huawei Watch app available on Google Play and the App Store.
Regarding when, where, and how to get the Huawei Watch GT 4, along with pricing and market availability, the announcement will take place during the Grand Launch on October 5. Stay posted for the much-awaited flagship from Huawei.
Comments