Despite facing controversy and online criticism, former Sexbomb Girls member Izzy Trazona-Aragon appears to remain unfazed.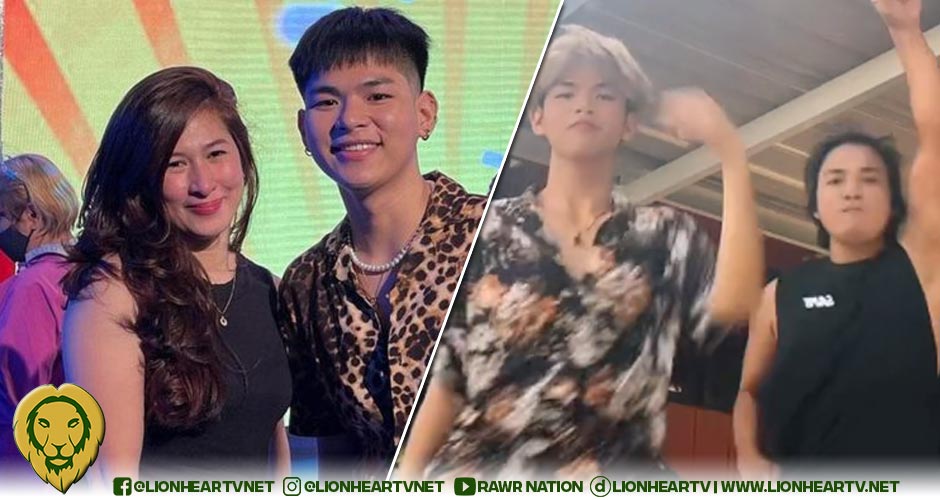 Izzy found herself in the midst of a storm of criticism after expressing her reservations about fully embracing her child, drag queen Sofia (Andrei Trazona).
In a Facebook post dated September 11, Izzy stated, "Sino ba naman magulang ang gustong mapahamak ang anak? When all your motive is to save them sa mas masakit na pwede nilang maranasan. Ang buhay na wala si Kristo."
She added, "Andrei anak, I love you so much to not support you on things that will harm you. I am always here for you…your mama, mahal na mahal kita."
In another Facebook post on September 14, Izzy reaffirmed her Christian beliefs, sharing that she had received numerous private messages from individuals who testified to how God had transformed their lives.
"Thank you Lord for another day! For all the messages, sobrang daming nag pm, thank you with all my heart sa concern and prayers! And even testimonies of how the Lord worked and changed your lives! Sobrang daming encouraging messages! Marami pong salamat🙏🏼 Keep the faith! ❤️" Izzy wrote.
She claimed to be "amazingly at peace" because the Lord is her "shield."
"I am amazingly at peace, the Lord is my shield! I am continously praying and full of hope 🙏🏼 I trust my Sovereign God! 🙌🏻 God bless po! 🥰"
Izzy's post garnered comments from netizens who admired her unwavering faith.
While Izzy did not fully embrace her child's drag persona, Andrei's father, Michael Navarro, a former partner of Izzy Trazona from the Sexbomb Girls, has been very supportive of Sofia.
In an August 20 Facebook post, Navarro said, "Dalaga na ang anak ko pwede ng ilaban sa Miss Gay International hahahahaha. Sinong pupusta?"
The post resurfaced, drawing renewed attention from netizens and sparking further discussions.
Navarro, also known as Michael Arapeles, was Izzy's former partner, and Sofia is the result of their relationship. He is also the founder of the dance group Philippine Island Assassins.
Comments