The Philippine Travel Exchange (PHITEX) 2023, organized by the Tourism Promotions Board (TPB) Philippines, yielded over 296 Million Philippine Pesos in negotiated sales during its two-day table top meetings between international buyers and local stakeholders last September 20-21 at the Fili-NuStar Hotel, Cebu.
Showcasing the Philippines' finest tourism attractions, establishments, services, and products to a global audience, PHITEX 2023 brought together a total of 164 seller delegates from 119 Philippine companies and 88 buyers from 19 countries around the world for the travel exchange event graced by Department of Tourism (DOT) Secretary Christina Garcia Frasco and TPB Chief Operating Officer Marga Nograles.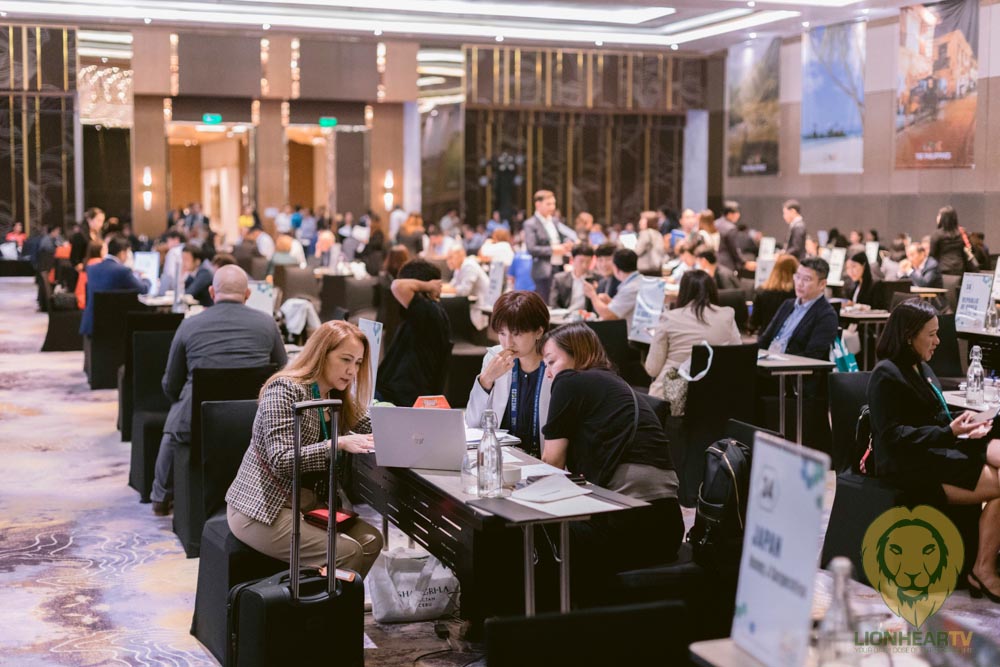 Yielding PHP 55,171,600 on Day 1 and PHP 232,964,100 on Day 2, this year's edition of PHITEX generated a grand total of PHP 296,213,032 in projected income including proceeds from sponsorship and participation fees.
Secretary Frasco, the keynote speaker of the event, thanked the entire delegation. "Our gratitude goes to you for your continued belief in the potential of Philippine tourism and your love for the Philippines."
Frasco further emphasized the country's success in tourism recovery, citing the arrival record of over 3.8 million international visitors as of September 19, 2023 and over PHP 316.9 billion in estimated revenue. Noting that PHITEX was inclusive of international buyers, she expressed in her speech what makes the Philippines different as a destination: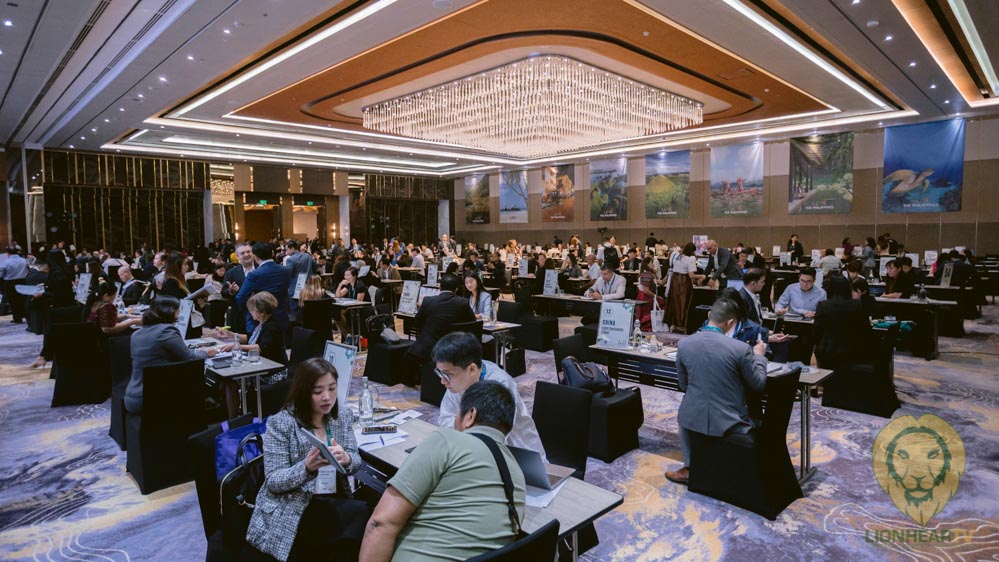 "The inclusivity of this program beckons international buyers to explore the rich diversity that our country has to offer. But what truly sets us apart as a tourism destination is no other than the best asset of Philippine tourism—the Filipino people."
This year, PHITEX embraced the theme, "Tourism Sustainability in the Era of Internet of Things (IoT)," putting a spotlight on the country's digitalization and sustainability efforts to meet global demands.
COO Nograles, in her opening remarks, emphasized the need to go beyond business transactions and highlighted TPB's efforts to arrange post-tours involving visits to diverse community-based tourist sites that will introduce participating international buyers to grassroots initiatives along with local textiles, culinary treasures, and other eco-tourism activities.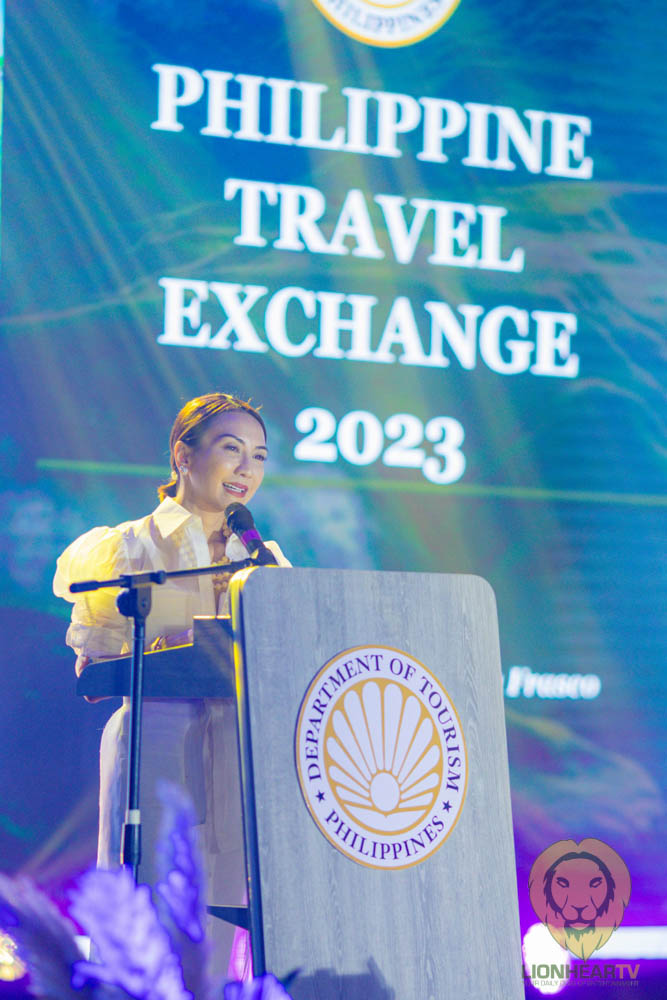 "Amid this transformative surge, the tourism industry must be poised for action. We must not only embrace this digital evolution but also guide the way, ensuring that tradition coexists harmoniously with modernization," Nograles said in line with the expanding IoT that is redefining the whole industry and the tourist experience.
Apart from B2B, PHITEX also functions as an innovative knowledge-sharing platform to local stakeholders and academia members in the field of tourism through its Philippine Educational Program (PEP) Talk.
This year's installment, held at Jpark Island Resort and Waterpark in Lapu-Lapu City, covered the latest advancements in IoT, data privacy, and circular economies with speakers such as Maria Raisa Ysaac-Orbon, Chief Marketing Officer of Packetworx Inc.; Maricel Gatchalian-Badilla, PhD., Associate Professor of UP Asian Institute of Tourism; Atty. Francis Euston R. Acero, Vice President and Data Privacy Officer of Meralco; Barry Lim, Senior Director, Public Sector &; Government Practice, Frost and Sullivan-Singapore; and Geoff Andres,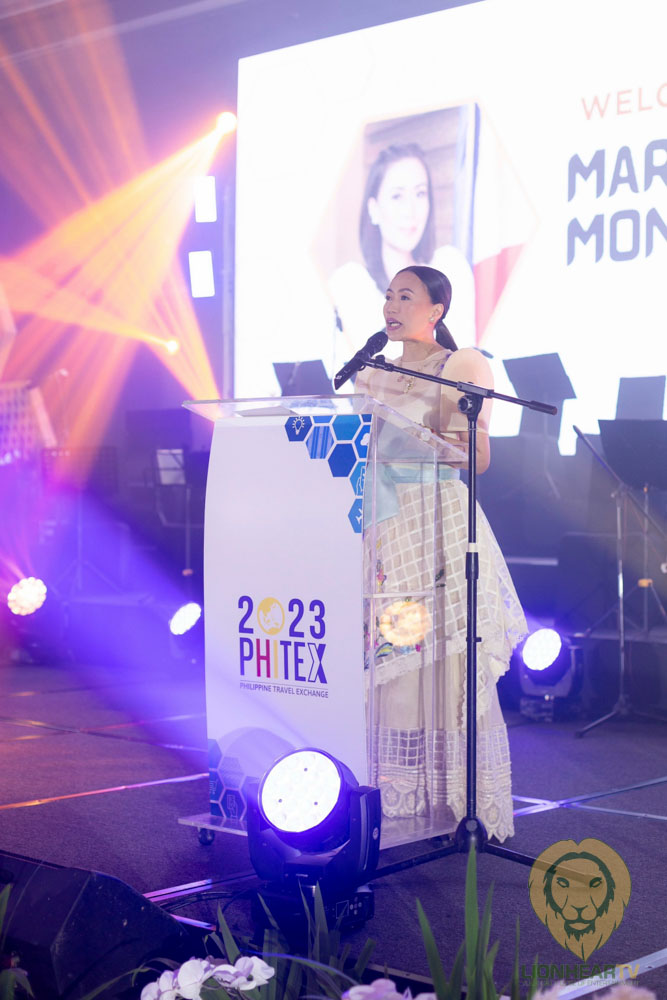 Property President of the City of Dreams Manila, generously providing their expertise, competencies, and knowledge in line with the most current tourism trends and sustainability initiatives that can be effectively implemented in the digital era. Promoting gender equality, empowerment and inclusivity was also discussed by Dawn Mendoza, Program Manager of the Philippine Financial &; Inter-Industry Pride, in her talk on Exploring Gender Dynamics in Tourism.
The PHITEX 2023 event was organized in collaboration with NUSTAR Resort Cebu, Fili Hotel – NUSTAR Cebu, Destileria Limtuaco & Co. Inc., Uni-Orient Travel, Inc, The Muse Hotel Boracay, Wine Club and Charlton Trade, Cebu Pacific, 2GO, and Bigseed Public Relations and Events.
To commemorate the occasion, in-kind donations were provided by Engkanto, Angkas, and Barcino. Additionally, the guests were given a variety of giveaways and tokens of appreciation from Sunnies Studios, Klook, and Bench.
PHITEX 2023 was also supported by the Department of Tourism Region VII, Office of the Provincial Governor of Cebu and the local government units (LGUs) of Cebu City, Lapu-Lapu City, Mandaue City, Carcar City, Argao, and Talisay.
Comments