– Samsung Electronics Co., Ltd. and Thom Browne today announced the newest arrivals from their enduring partnership: the Galaxy Z Fold5 Thom Browne Edition.
The offering brings together sartorial style and cutting-edge technology, demonstrating a tireless commitment to quality and design — along with additional accessories that bring a level of sophistication fit for a table at the most exclusive gala.
This limited edition is as striking as it is inviting, with each piece featuring expert craftsmanship and premium details.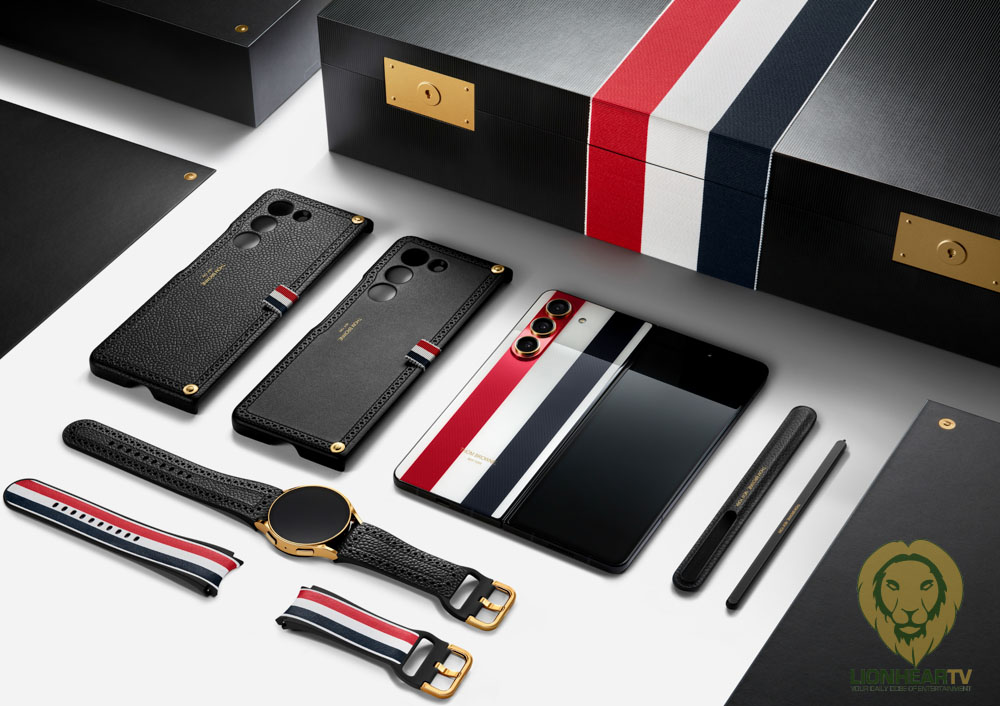 "Mobile technology is expected to provide more than just function – it's an extension of our lifestyles," Stephanie Choi, EVP & Head of Marketing of Mobile eXperience Business at Samsung Electronics.
Our longstanding work with Thom Browne is rooted in a shared commitment to pair iconic style with advanced innovation and this collection is no exception."
Bringing Black-Tie Elegance to the Galaxy Portfolio
The grandeur and luxury of a black-tie event serves as the inspiration for the Galaxy Z Fold5 Thom Browne Edition, which is instantly recognizable from a distance thanks to its iconic and delicate design details.
The special edition of the Galaxy Z Fold5 features both Samsung's latest foldable technology and an homage to Thom Browne's signature design elements with its black pebble leather and grosgrain details.
The sleek exterior has been enhanced with a bevy of design elements: Thom Browne's signature red, white and blue stripes; fabric texture etched on the back glass; an accentuating black frame and gold hinge; and gold rings around the camera lenses.
The limited edition Galaxy Z Fold5 also comes with two distinct leather pouch cases and a special edition of the S Pen , a noteworthy addition.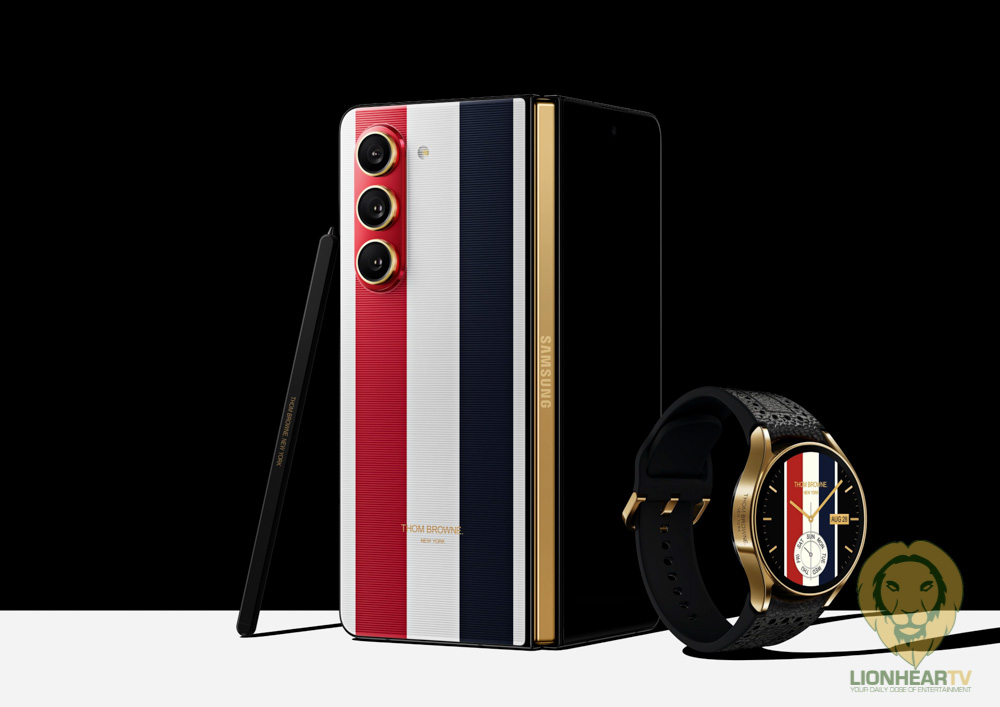 "This continued collaboration with Samsung represents an evolution of what we've been creating together for years," said Thom Browne. "Once again, we want to show that a perfect blend of top quality, innovative design and a classic aesthetic can become a powerful form of self-expression.
I believe this Galaxy Z Fold5 Thom Browne Edition is the ultimate example of turning advanced technology into a bold statement."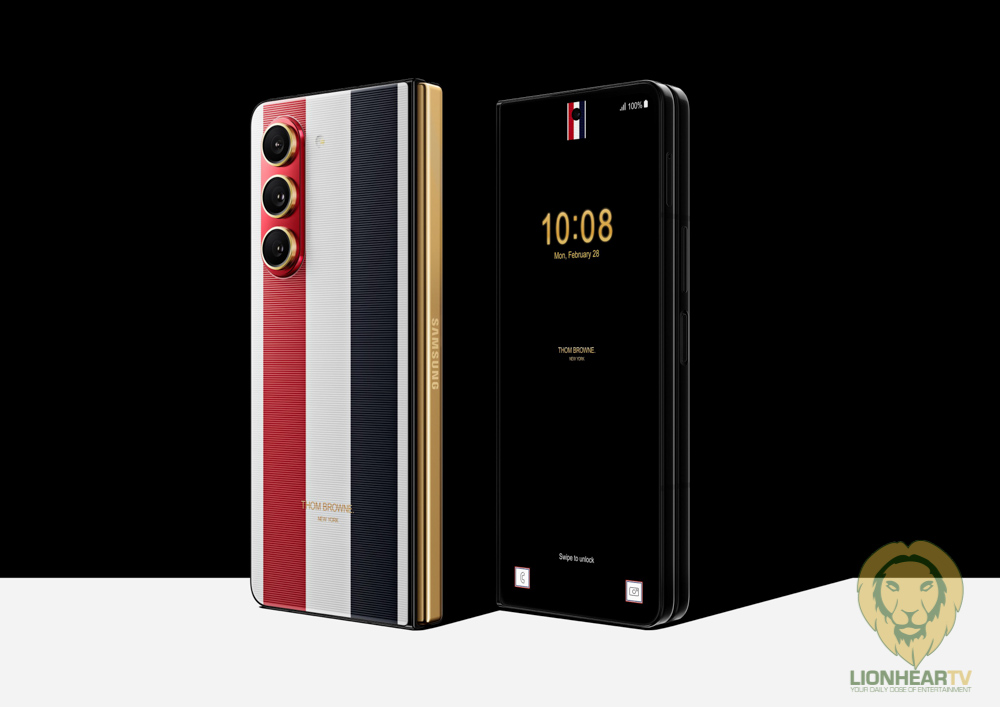 And the collaboration doesn't end with just the product either: the packaging of the Galaxy Z Fold5 Thom Browne Edition boasts the iconic Thom Browne briefcase. Elevating the black-tie effect, the stylish packaging turns a typical unboxing into the upgraded experience of opening a briefcase, while also being designed for long-term use as a memento.
Included in this Thom Browne Edition, the Galaxy Watch6 epitomizes timeless style. Complete with the unique Thom Browne aesthetic, the design features a graceful gold-tone body, special complementary watch face, and the Thom Browne logo engraved on the side.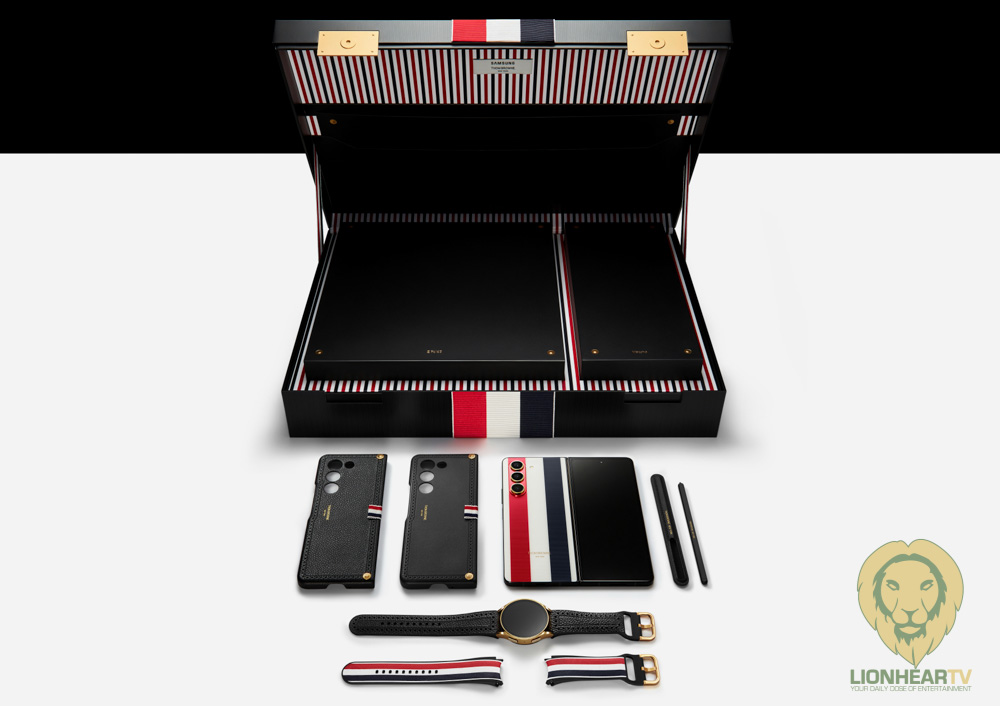 Thom Browne's red, white and blue colors have also been applied to the buckle, showcasing sophisticated attention to detail.
This limited edition Galaxy Watch6 comes with two leather straps: one with black pebble leather and the other with red, white and blue striped leather.
These colors are also used on the 25W travel adapter, the coin-style watch charger and an exclusive fabric USB-C to USB-C cable — all brimming with Thom Browne's trademark influence.
Comments