GMA Network's latest reality singing competition, 'The Voice Generations,' made a resounding impact with its debut episode.
According to the most recent ratings report from the Nielsen NUTAM People survey, 'TVG' achieved remarkable television ratings during its premiere.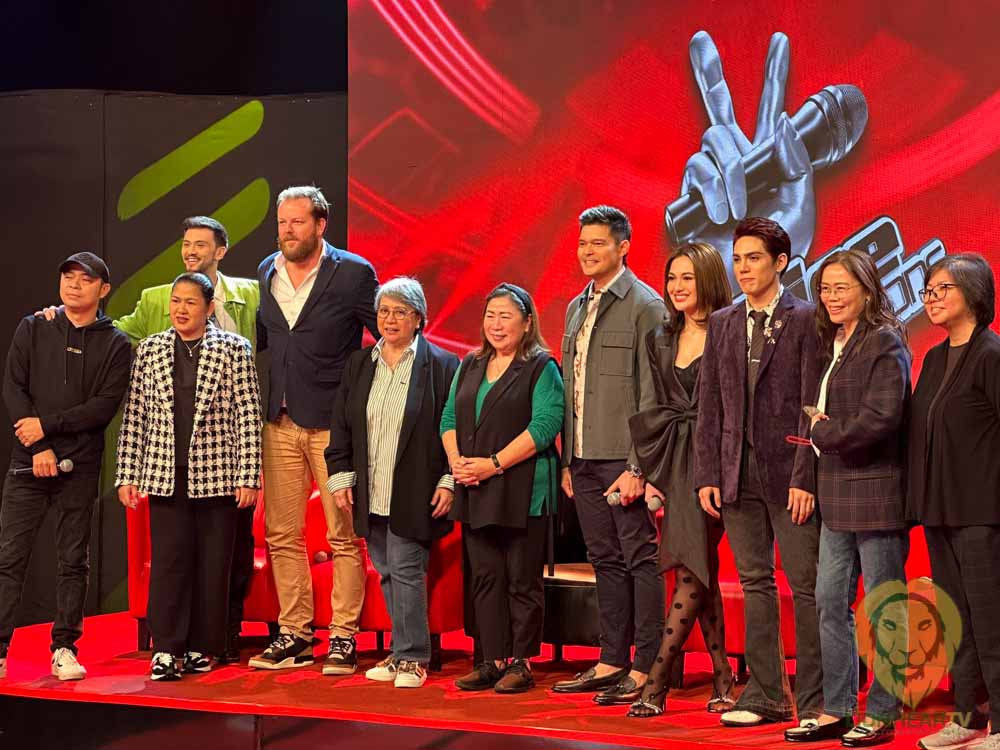 On Sunday, August 27th, 'TVG' entered the television landscape, claiming the second spot on the overall ratings chart with an impressive rating of 11.1 percent. This also solidified 'TVG' as the leading entertainment program on Sunday.
During the premiere of 'The Voice Generations,' the show's host, Dingdong Dantes, introduced the initial group of talents who participated in the blind auditions.
Viewers were also treated to the intense competition among the four superstar coaches: Billy Crawford, Julie Anne San Jose, Stell Ajero, and Chito Miranda, as they competed to mentor the unique and exceptional voices of Filipino talents hailing from different regions of the country.
On Twitter, the official hashtag of the pilot episode, #TVGWelcomeToMyTeam, quickly claimed the number 1 spot on the Twitter Philippines trend, amassing over 154,000 posts.
Meanwhile, Kapuso netizens applauded the show for its impressive, world-class debut.
@buttercup_atin congratulated 'TVG' for its high TV ratings.
"Huy ang taas ng ratings ng TVG last Sunday! Good start! "
https://twitter.com/buttercup_atin/status/1697289861013844457
Similarly, @stellberriesUAE praised the opening performance featuring the four coaches.
"Grabe din yung opening performance nung apat na coaches. Ang gagaling. Huge congratulations @thevoicegenph "
Grabe din yung opening performance nung apat na coaches. Ang gagaling. Huge congratulations @thevoicegenph 👏

I WATCH YOU COACH STELL@stellajero_ #TVGWelcomeToMyTeam pic.twitter.com/zvf5xzosZe

— StellBerries UAE (@StellBerriesUAE) August 27, 2023
@noreenmac1234 couldn't help but express pride for Coach Stell, tweeting, "I couldn't be more proud for my bias Coach STELL ang galing lang nya in all aspects. Excited again for next Sunday on TVG."
https://twitter.com/Noreenmac1234/status/1695898911473389945
@caesar_gdm, on the other hand, commended another coach, Julie Anne Jose, saying,, "@MyJaps looks absolutely stunning and gorgeous!! Blending Yarn??…!! team limitless is here Go #JulesSquad !!!"
@MyJaps looks absolutely stunning and gorgeous!! Blending Yarn??…!!
team limitless is here Go #JulesSquad !!! 🫰😚#TheVoiceGenerations #TVGWelcomeToMyTeam #TVGCoachJulie#JulieAnneSanJose pic.twitter.com/DjDTWLCMPi

— caesar_gdm (@caesar_gdm) August 27, 2023
@Tasha24_ also tweeted, highlighting the chemistry among the four coaches, saying, "The talent the coaches bring to TVG is  Perfect din ang chemistry nila! Can't wait for next Sunday!"
The talent the coaches bring to TVG is 💯

Perfect din ang chemistry nila! Can't wait for next Sunday!

©️geebragancia IG

I WATCH YOU VESTER@stellajero_ #SB19_STELL#TVGWelcomeToMyTeam pic.twitter.com/mN5W75Sqkt

— Tasha 🍓📸 💙✨ (@Tasha24__) August 27, 2023
Comments