One of the hosts of the rival show to 'It's Showtime,' 'E.A.T.,' Tito Sotto, has inadvertently become a central figure in the unfolding legal battle between social media broadcasters and celebrity couple Vice Ganda and Ion Perez.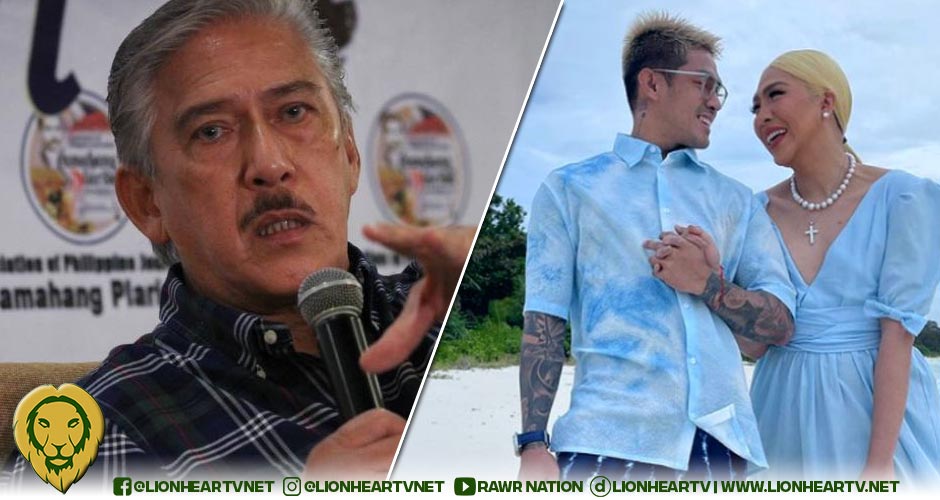 The lawsuit is closely tied to a controversial incident during the 'Isip Bata' segment of the popular TV show, as well as an apparent show of solidarity with the Movie and Television Review and Classification Board (MTRCB) regarding their actions against the hosts.
During a discussion led by Ogie Diaz and his co-hosts, Mama Loi and Ate Mrena, the existence of the Kapisanan ng mga Social Media Broadcasters sa Pilipinas was brought to light. Ogie Diaz, a well-known figure in the entertainment industry, expressed his astonishment at this revelation, humorously suggesting that he and his fellow vloggers had never been approached to join such an association.
Questions were raised about the association's history and whether it had previously taken action against online trolls who spread misinformation and engaged in social media bashing.
The conversation also touched upon the recent meeting between the association and MTRCB Chair Lala Sotto. This development triggered heightened criticism directed at Chair Sotto, especially in the midst of the ongoing controversy surrounding the suspension of 'It's Showtime.'
Adding an intriguing twist to the narrative, a member of the social media broadcasters' association, former senator Joey Lina, publicly acknowledged his friendship with Lala Sotto's father, former Senate President Tito Sotto III. Given that Tito Sotto is a co-host of the rival program 'E.A.T.,' this revelation led to speculation and criticism from netizens.
Ogie Diaz expressed sympathy for Tito Sotto, who now finds himself unfairly implicated due to suspicions raised by netizens and the perceived connection between MTRCB's actions and the lawsuit filed by social media broadcasters against Vice Ganda and Ion Perez.
Ogie remarked, "Nagkakaroon tuloy ng kulay na may kinalaman pa rin si Lala Sotto, o si Tito Sotto doon sa pagfa-file ng complaint."
Mama Loi proposed that Lina may have mentioned his friendship with Sotto as a preemptive measure to address any insinuations or suspicions about their involvement in the lawsuit. This could be a way for the former senator to clarify that his friend had no role in their decision to file the case.
Comments