Digital Banking trailblazer UnionBank continues to lead the way in AI as it picks up another accolade for an AI-driven project at the prestigious Asian Technology Excellence Awards last September 18 at the Conrad Hotel in Bangkok. "Leveraging AI for Operational Efficiency:
Anti Money Laundering-Suspicious Transaction Report Alerts Prioritization & Auto-Disposition" won the "Philippines Technology Excellence Award for AI – Banking".
This recognition comes at the heels of the Aboitiz Data Innovation organized first Philippine AI Summit (in May 2023) where UnionBank distinguished itself as a leader in how the banking industry could redefine the future with AI.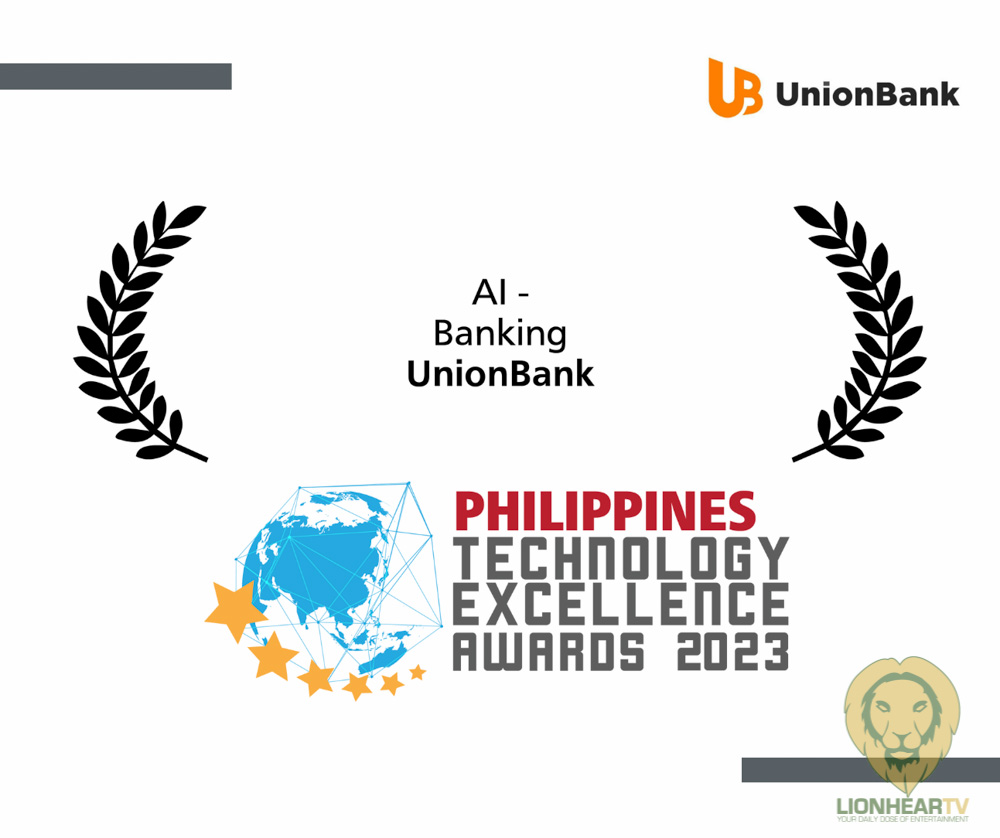 UnionBank's groundbreaking initiative was aimed at streamlining Anti Money Laundering (AML) operations as it embarked on a transformative journey to redefine AML alert management by harnessing the power of AI and Data Science.
"Drawing upon the bank's wealth of AML alert resolution data, UnionBank adeptly utilized a suite of advanced tools including Data Science, Artificial Intelligence, and Cloud platforms to conceptualize and implement the STR Alerts Prioritization & Auto-Disposition Model.
This innovative approach underscores UnionBank's commitment to embracing cutting-edge technologies to drive substantive change within the banking landscape." stated the award citation from Chalton Media.
"Despite its relatively recent implementation in August 2022, UnionBank's solution has already yielded remarkable results.
Notably, the bank has witnessed a substantial reduction (40%) in the number of alerts, leading to a direct reduction in the man-hours dedicated to manual investigation without diminishing the Bank's commitment to accurate reporting.
This achievement is underpinned by the seamless synergy between Data Science, AI, and Cloud technologies, culminating in heightened alert accuracy and enhanced operational efficiency," concluded the citation.
"The award strengthens our commitment to keep driving data-driven innovation in the Philippines. We look forward to working on projects that foster open knowledge-sharing and collaboration, and unlocking the full potential of AI towards the future we want." said Unionbank's operations group head, Michael Magbanua.
"Our mandate is to ensure that AI works in ways that delight our clients" said UnionBank's Chief Data & AI Officer, Dr David Hardoon.
UnionBank's consistent recognitions from prestigious local and regional award giving bodies exemplifies its unwavering commitment to innovation and excellence in providing world-class banking solutions to its valued customers.
On its journey to become a Great Retail Bank, UnionBank is determined to be an enabler of the Philippines' bid to be a G20 country by 2050. It stands firm in its promise to power the future of banking through "Tech-Up Pilipinas" while pioneering innovations for a better world.
Comments