Instead of issuing a public apology in response to the recent controversy, Joey de Leon, the Dabarkads comedian and main host of 'E.A.T.,' chose to convey his message using the words of his fellow comedian, Michael V.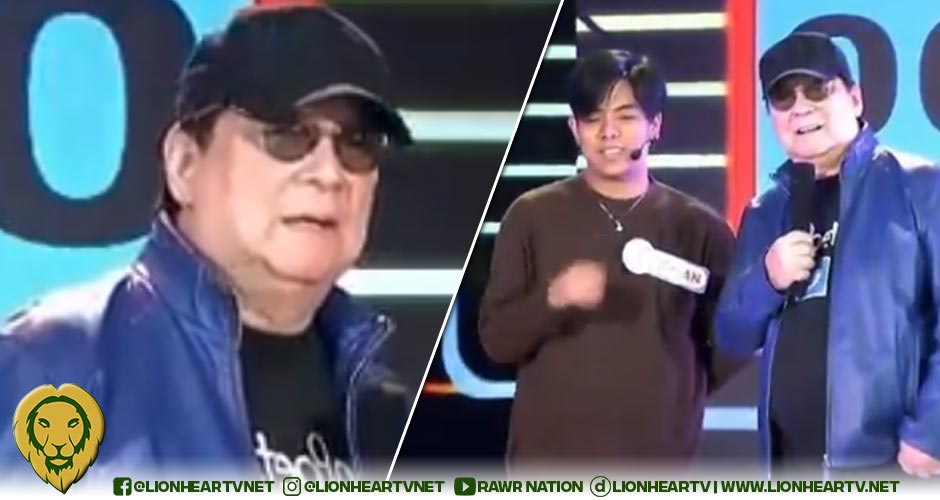 Joey reposted a poem originally created by Michael V., which serves as a message to those who have been critical of comedians' comedic styles.
The poem reads:
""Mahirap na ngayong magpawa."
Marami na ngayong namumuna,
Tingin nila mas magaling sila,
Sila ang dapat narito pala!
Eh ano ang tawag sa kanila?
Kung sa lugar mo'y ang tagal mo na?
Mas kwela sila palagay nila
Ayunnnn… INGGITERO'T INGGITERA!"
Joey's decision to share this poem reflects his response to the criticisms and controversies surrounding his recent remarks on the show.
The management of the noontime show 'E.A.T.' has expressed regret and issued an apology over the controversial remarks made by its main host, Joey de Leon, during a recent episode. However, despite the management's apology, Joey de Leon has not issued a public apology of his own.
The controversy stemmed from a segment called 'Gimme 5: Laro ng Mga Henyo,' which aired on September 23. In the segment, a contestant was asked to name five things that can be placed around a person's neck. When the contestant could only provide one answer, Joey de Leon suggested "lubid" as an additional answer, saying, "Lubid, lubid. Nakakalimutan niyo."
Joey de Leon, along with Tito Sotto and Vic Sotto, forms the TVJ Productions, Inc. responsible for 'E.A.T.'
The remark received backlash on social media, with many criticizing it as insensitive, distasteful, and triggering. The Movie and Television Review and Classification Board (MTRCB) received numerous complaints and decided to review the episode for possible violations.
In response to the controversy, Jeny Ferre, the Head of Creatives and Production Operations for 'E.A.T.,' sent a letter to the MTRCB, expressing regret and offering an apology to those who were offended by Joey's comment. Ferre defended Joey's comment, stating that he conveyed it verbally in a brief manner without further actions or demonstrations. She also mentioned that some viewers interpreted the comment as an insinuation of suicide, a sensitive and triggering subject.
Despite the management's apology, many viewers and netizens called on Joey de Leon to issue a personal apology. However, as of now, Joey de Leon has not responded or issued any public apology regarding the matter.
No apologies from Joey De Leon? Oh well. Fragile masculine ego. ‍♀️ https://t.co/Uq71xKhYvL

— YellyBelly #wsungdt (@woosungsays) September 27, 2023
AND AN APOLOGY letter, not even from that old prick Joey De Leon, would suffice right @mtrcb_ph @MTRCBgov ? All's forgiven? https://t.co/nG6HviDX1N

— Rodolfo Medrano (@ruminarist) September 27, 2023
Dapat galing mismo kay Joey De Leon ang apology! https://t.co/MEm1OoKE6N

— Noho (@uronlymacaron) September 27, 2023
Tang ina porke may ganito so wala na na gagawin si lala sotto??? Pota

Tapos si joey de leon wala man lang apology??? Yung sincere sana?? https://t.co/Wb6Ra16pxs

— mafie (@pmaaafieee) September 27, 2023
The MTRCB, which is headed by Lala Sotto-Antonio, the daughter of Tito and Helen Sotto, has not provided any further updates on the case.
As the controversy continues, it remains to be seen whether Joey de Leon will eventually issue a direct apology to address the concerns of those who found his comments insensitive and offensive.
Comments