The Movie and Television Review and Classification Board (MTRCB) has issued a statement regarding the recent 12-day suspension of the popular noontime show 'It's Showtime' on ABS-CBN.
The MTRCB clarified that its decision to suspend the show is separate from the ongoing labor issues involving the show's workers.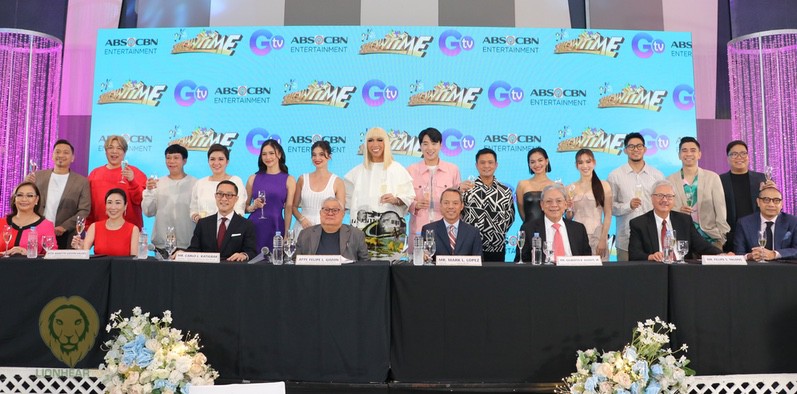 In a statement released on October 1, the MTRCB responded to the appeal made by Senator Bong Revilla, who asked the board to consider the situation of the "no work, no pay" workers who would be affected by the suspension of "It's Showtime."
The MTRCB emphasized, "The decision of MTRCB to suspend 'It's Showtime' and the 'no work, no pay' issue are two separate and distinct matters. The suspension, in fact, underscores the broader and more pressing matter of contractualization within the entertainment industry. The issue deserves sincere attention from the producer."
While expressing empathy for the hardworking individuals affected by the suspension, the MTRCB asserted its duty to uphold ethical compliance in broadcasting content, as mandated by Presidential Decree No. 1986.
The statement read, "We sincerely empathize with the hardworking individuals who will be affected once the suspension takes effect. However, we believe that the inability of the management to provide regular employment should not impinge on the duty of the MTRCB to uphold its mandate in ensuring the ethical compliance of broadcasting content by any production company or television network."
The MTRCB concluded by highlighting that the suspension or sanctioning of erring hosts falls under the prerogative of the producer/management, as hosts are beyond the jurisdiction of the MTRCB.
The suspension of 'It's Showtime' followed the MTRCB's denial of the motion for reconsideration filed by the production team of the show. The case originated from allegations of "indecent" and "inappropriate" acts by the show's hosts, Vice Ganda and Ion Perez, during an episode aired on July 25.
Comments