Actor and singer-songwriter Neo Rivera reassures listeners of God's comforting love in his newest inspirational single produced by Reverb Worship PH titled, Alam Ko—out now on all digital streaming platforms worldwide!
Originally written as a "rant" song, Neo penned Alam Ko in just 10 minutes, which flowed from a night of intense emotions, feelings of isolation, and the weight of being left behind. That was when critically acclaimed songwriter and music producer Kikx Salazar stepped in and urged him to re-write the song, but this time, from God's point of view.
"I wanted the song to feel like a warm hug from God. A comfort in isolation," Neo recalled. "After the song session with Kikx, the lyrics spoke to me so much. How it was initially a rant song then turned out to be an answer to that rant—it spoke to me on many levels."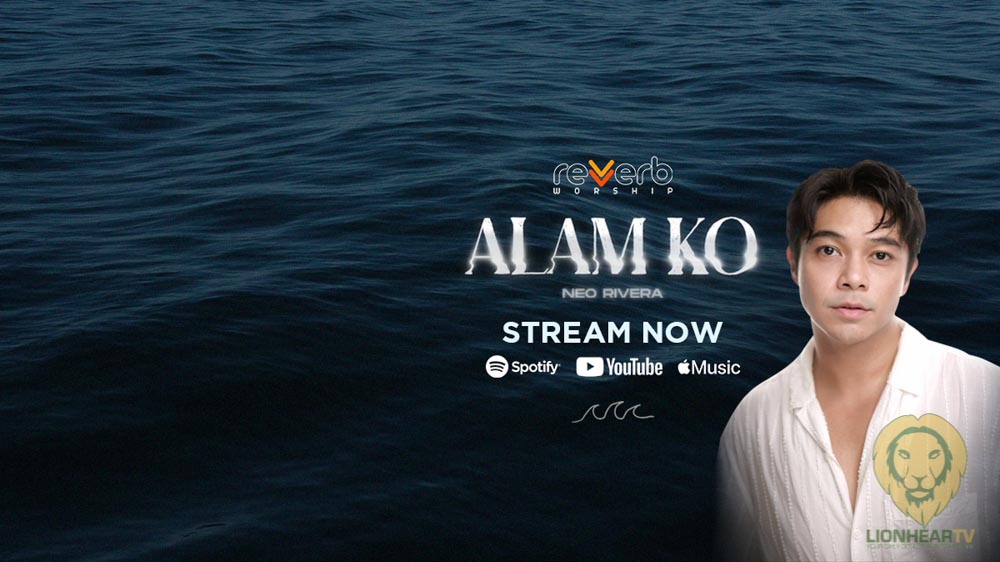 A personal message of faith, paired with Neo's soulful vocals and Kikx's masterful composition, Alam Ko serves as a beautiful reminder that even when one doesn't express pains, feelings, and needs, God knows and cares deeply, "God may seem silent, and we may never fully understand His ways, but we are assured that He is good and will always be faithful."
Kikx echoes his sentiments and shares a profound message for anyone who is going through tough times, "In times of doubt, weakness, and pain… in times we cannot escape the storm, know that we don't have to face it alone. We have God and He knows all our brokenness and cries. Hold on to Him and let Him carry us through it all."
Meanwhile, CBN Asia's Executive Vice President and Chief Operating Officer John Valdes Tan hopes that the song will bring listeners from all walks of life to a moment of reflection and comfort.
"The Reverb Worship family is so proud to be working again with Neo Rivera and Kiko Salazar to bring another amazing song that soothes our worries. Alam Ko brings the message of God's assurance, that He knows what is best for us and He has the best plan for our life. This will be our go-to song whenever we feel unsure and unsafe. God will be our safe and strong tower. He is our strength forever."
Comments