Francis Kong, a highly regarded business speaker and columnist, received the 2014 Outstanding Filipino (TOFIL) Award and was named the best business columnist in 2009, 2010, 2013, 2014, and 2015 by the Philippine Star. He's also a Hall of Fame awardee recognized by the Catholic Mass Media Awards and has earned the cand Gold Quill Award for Best Public Speech.
For over a decade, both he and his wife have entrusted their health and wellness to USANA products, a testament to their commitment to a balanced and vibrant lifestyle. With his inspiring words and dedication to a healthy life, Francis continues to motivate and uplift countless individuals on their own journeys to success and well-being.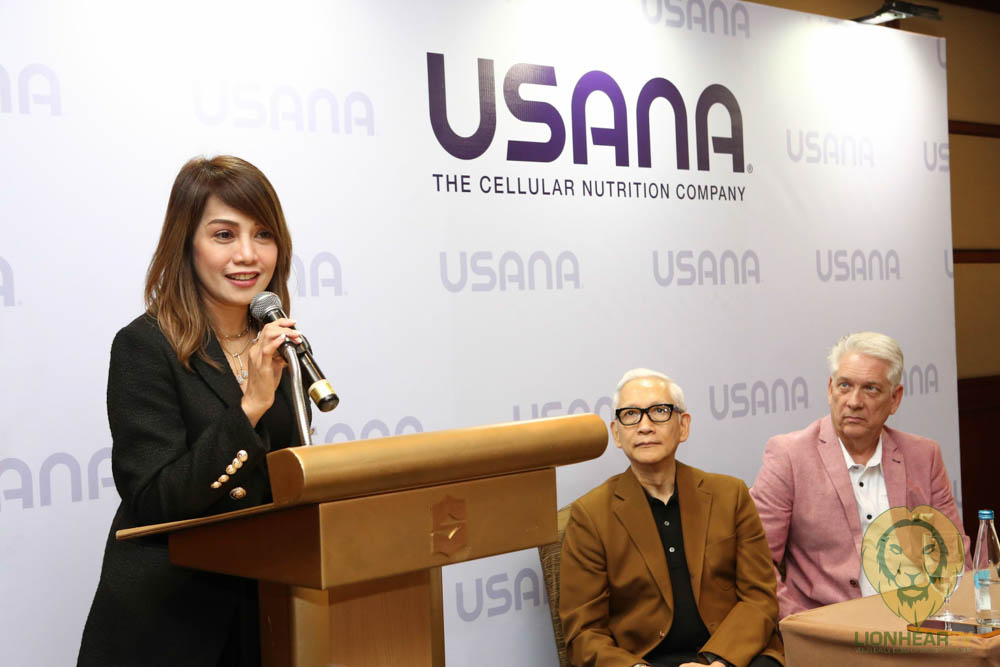 In the realm of entrepreneurship, Francis boasts a wealth of experience in manufacturing and retail. He founded a renowned garment brand and successfully managed it for 17 years. He also ventured into the retail sector, overseeing the marketing and operations of an Italian fashion brand for many years.
As a seasoned businessman, Francis established Success Options Inc. and Funworks Inc., and he co-founded Inspire Leadership Consultancy Incorporated. In his capacity as a business consultant, he serves as an advisor to numerous top-tier corporations in the country, and he currently holds a position on the board of Primer Holdings Incorporated. As a personal coach, he has mentored numerous prominent business leaders in the nation.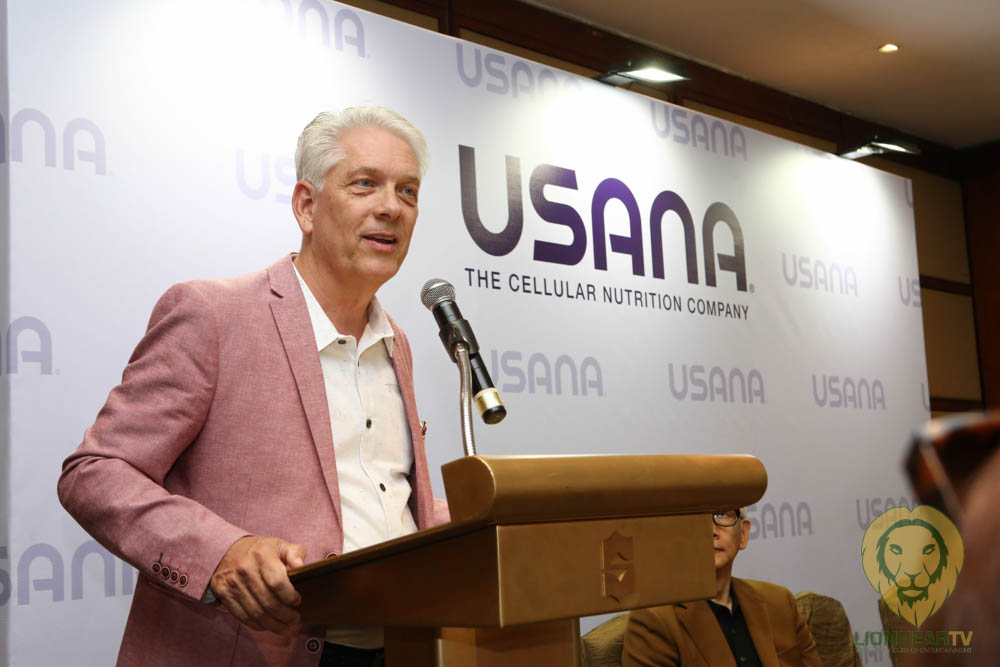 In the realm of broadcasting, Francis hosts the radio program "Business Matters" on DZFE-FM 98.7. Furthermore, as a speaker and trainer, Francis delivers over 300 talks, seminars, and training sessions both domestically and internationally each year. As an accomplished author, he has penned 19 books, with more to come in the future.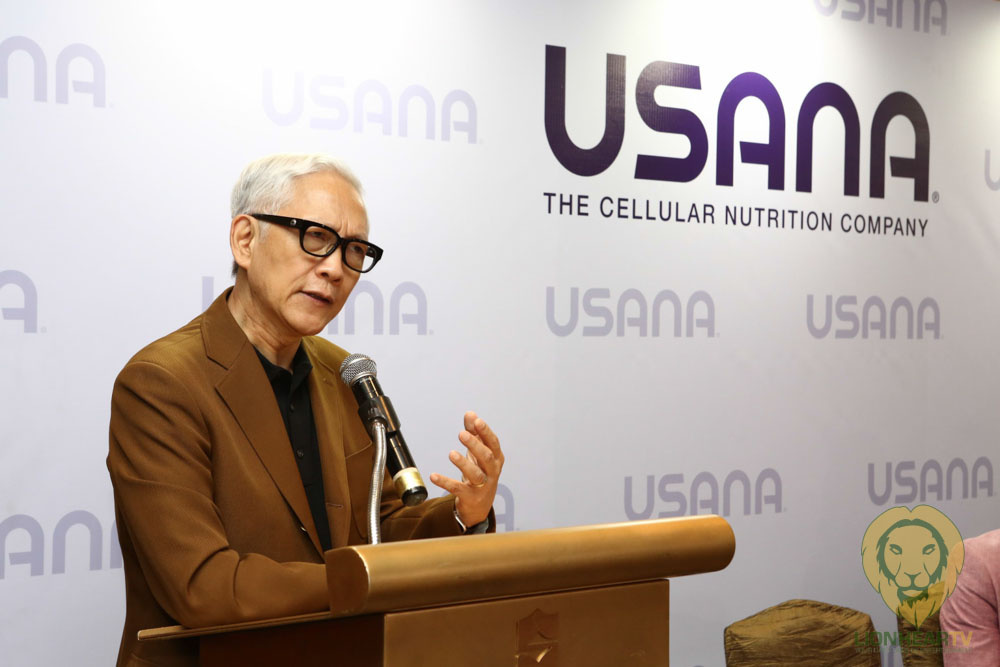 Kevin Guest
Executive Chairman, USANA Health Sciences, Inc.
Kevin Guest's pursuit of a crescendo-worthy life has been a journey marked by patience and steadfast adherence to his core values. Rising from humble beginnings as a small-town dreamer with rock star aspirations, Kevin's ascent to the position of CEO at a billion-dollar company was neither swift nor marked by compromises. Each chapter in Kevin's life, whether in the realms of music, business, or his current role as an author, has served as a stepping stone to a harmonious existence.
Currently serving as the Executive Chairman of USANA Health Sciences, a prominent global health and nutritional supplements company, Kevin's influence extends beyond corporate boundaries. His leadership has been recognized through his role as Chairman of the Direct Selling Association, and in 2023, he assumed the position of Chairman of the Direct Selling Education Foundation. Additionally, Kevin is a respected member of the CEO Council for the World Federation of Direct Selling Associations.
Before joining USANA, Kevin served as a managing partner at FMG, a prominent Salt Lake City video and events production company. Kevin's musical journey has seen him share the stage with legends like Kenny Loggins, Tommy Shaw, Eddie Money, and Belinda Carlisle, including performances at the prestigious Grand Ole Opry. He continues to indulge his passion for music as a part-time performer alongside country music superstar Collin Raye.
In 2018, Kevin expanded his horizons as an author with "All the Right Reasons," a book born from his rich experiences, offering 12 foundational principles that guide his life and provide a roadmap to success for others.
Cherry Dionisio-Ampig
General Manager at USANA Philippines | Executive MBA Candidate
Passionate, driven, and results-oriented, Cherry Dionisio-Ampig is a seasoned professional with a diverse background in education, corporate training, and network development. As the General Manager of USANA Philippines, she leads with a strategic vision and an unwavering commitment to driving the market's profitability and operational excellence.
Born and raised in Makati City, Philippines, Cherry began her career in the academe, honing her expertise as an English teacher at various educational levels. Her exceptional leadership skills led her to assume the role of Team Leader for the entire English Department at Marymount School, leaving an indelible mark on the institution.
In 2001, Cherry embarked on a remarkable career transition, venturing into corporate training with Sara Lee Direct Selling Philippines. Her journey with the company spanned several years, culminating in her role as Branch Sales and Operations Manager, where she consistently achieved outstanding results and earned international recognition for her exceptional performance.
Subsequently, Cherry joined Triumph International Philippines as Region Manager, responsible for overseeing a team of area managers, territory supervisors, and field trainers. Her strategic focus on key account management, business development, and implementing innovative programs propelled the company's growth and increased distributor productivity.
Joining USANA Philippines in 2009, Cherry initially served as the Network Development and Marketing Manager, leading multifunctional teams in both departments. Her expertise encompassed various critical areas, including sales, enrollment and retention, product launches, training, events, marketing collaterals, and regulatory compliance. Her dedication and leadership qualities were recognized, and she was promoted to Field Development Director, playing a pivotal role in driving the company's success.
In 2016, Cherry's talents were recognized on a global scale, leading her to the United States to serve as the Director for Global Recognition & Incentives at USANA's corporate office in Salt Lake City, Utah. In this role, she orchestrated and managed a team responsible for designing and executing exceptional recognition programs and incentives across 20 markets worldwide, leaving a lasting impact on the company's culture.
Throughout her career, Cherry has garnered numerous accolades, including the prestigious Leader of the Year Award in 2017 and the 2015 USANA Philippines Employee of the Year Award, showcasing her outstanding contributions and dedication to excellence.
Beyond her professional endeavors, Cherry finds joy in her personal life as a loving wife to Luigi and proud mother of four accomplished children, Ren Antoine, Caresse, Kristen and Benj Christian. Currently pursuing an Executive MBA at the esteemed Asian Institute of Management, she continues to broaden her knowledge and sharpen her skills, equipping herself to navigate complex business landscapes and drive sustainable growth.
With her extensive experience, unwavering commitment, and exceptional leadership qualities, Cherry Dionisio-Ampig is poised to shape the future of USANA Philippines and make a profound impact on the network marketing industry as a whole.
Comments