ABS-CBN Corp. reported a notable uptick in regular advertising sales for the initial nine months of 2023, reaching P4.829 billion.
This represents an impressive 18 percent growth compared to the corresponding period in 2022.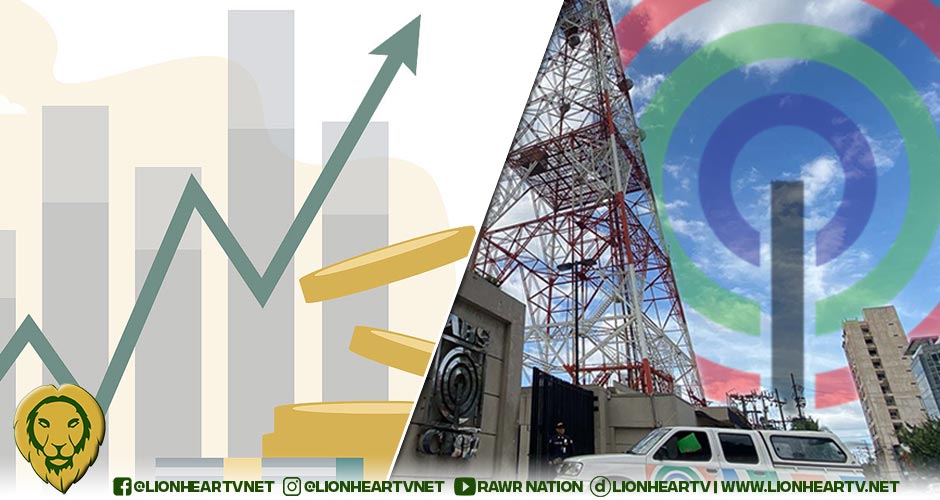 The company clarified that after incorporating election-related advertising sales from 2022, the total advertising revenues for the first three quarters remained consistent with the previous year's figures.
However, consumer sales experienced a setback, witnessing an 8 percent decline to P8.691 billion compared to 2022. This dip was attributed to a reduction in cable TV and satellite consumers for both Sky and TFC, as disclosed in a statement to the stock exchange.
While the total consolidated revenues for the first nine months of 2023 amounted to P13.52 billion—slightly lower than the P13.556 billion recorded in the previous period, excluding non-recurring advertising revenues—the recurring net loss showed significant improvement. It stood at P3.396 billion, reflecting a notable reduction from the P4.463 billion reported during the same period in 2022. This marked improvement of 24 percent was credited to higher ad sales and reduced costs, with total costs and expenses reaching P16.1 billion—8 percent lower compared to 2022.
Despite the challenges, ABS-CBN Corp emphasized its unwavering commitment to serving Filipinos worldwide, even in the absence of a franchise renewal.
The company introduced initiatives such as the Kapamilya Channel on cable TV and the digital streaming channel Kapamilya Online Live. Moreover, existing content sharing agreements, partnerships, and content sales and licensing deals continue to provide access to beloved Kapamilya shows for both local and international audiences.
Comments