Building solutions provider Holcim Philippines, Inc.'s efforts to advance sustainability performance alongside business results continue to gain momentum with the successful debut of its electric trucks for deliveries and another award for environmental performance.
Holcim Philippines has procured two mid-sized electric trucks for its Bulacan plant to better serve customers located in areas that cannot accommodate larger vehicles.
The company is the first to use electric trucks in the cement industry. This follows Holcim Philippines's power purchase agreement on Oct. 26 with Berde Renewables, which will build, operate, and maintain rooftop solar facilities on the former's plants in Bulacan and La Union.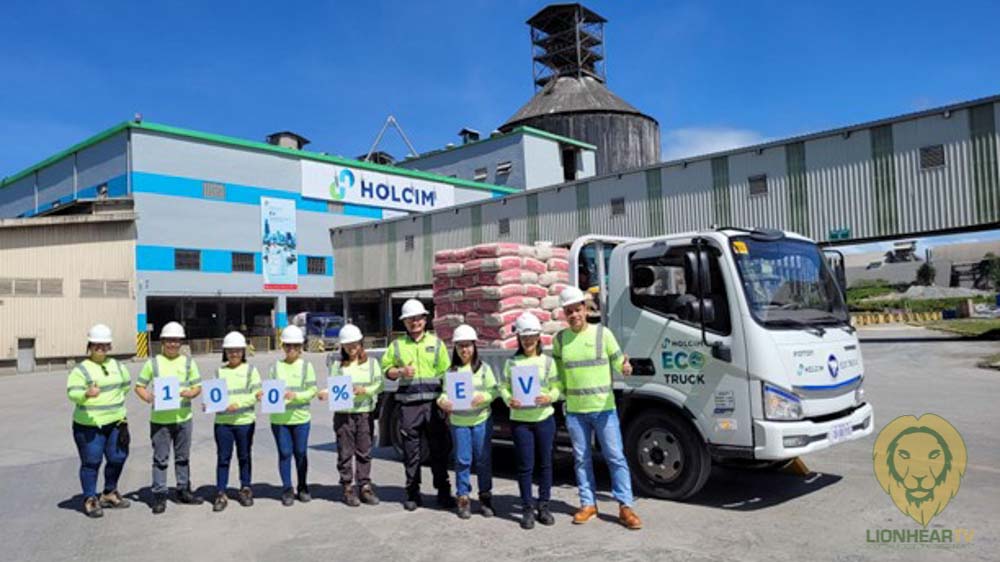 Also on Oct. 26, Holcim Philippines won the Environment Stewardship Award for Large Enterprises category from the Philippine Chamber of Commerce and Industry (PCCI) during its Excellence in Ecology and Economy Awards.
The PCCI recognized Holcim Philippines for outstanding commitment to environmental protection by providing low-carbon building solutions, promoting circular economy through its Geocycle co-processing operations, safeguarding water resources, and contributing to the fight against plastic pollution through its solar powered waste collection and research vessel Circular Explorer.
Holcim Philippines President and CEO Horia Adrian: "These initiatives and awards underscore the value of embracing sustainability in operations. With our Accelerating Green Growth thrust, we are able to deliver business results while also contributing positively to the environment and society."
The PCCI award follows Holcim Philippines's recognition during the Europa Awards on Oct. 11 from the European Chamber of Commerce of the Philippines. The company received the Water Resource Management Award for excellence in managing water resources through innovative approaches and practices after cutting freshwater withdrawals by 64% since 2018.
Holcim Philippines also took home top honors in the Digitalization for Sustainability category for excellent use of technology to reach sustainability goals. The company highlighted its digitalization programs raising the efficiency, safety and environmental performance of the business.
Comments