Sheynnis Palacios from Nicaragua emerged victorious and was crowned Miss Universe 2023 at the 72nd edition of the Miss Universe pageant at José Adolfo Pineda Arena in San Salvador, El Salvador.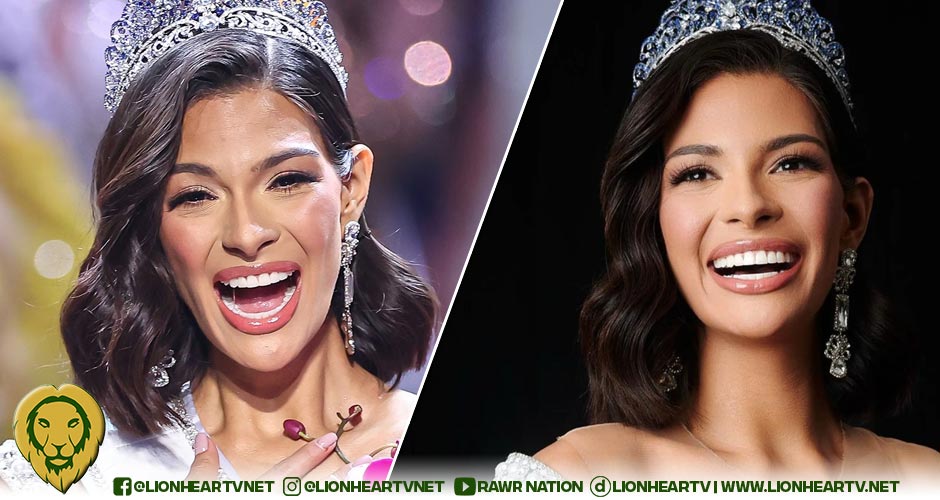 Outshining over 80 contestants from diverse corners of the globe, Miss Nicaragua received the prestigious crown from the 2022 Miss Universe, R'Bonney Gabriel, who boasts Filipino heritage.
Securing the first runner-up position was Miss Thailand, Anntonia Porsild, while the title of second runner-up went to Miss Australia, Moraya Wilson.
Regrettably, the representative from the Philippines, Michelle Dee, made it to the Top 10 but did not advance to the Top 5 finalists.
Michelle Dee had the potential to become the fifth Filipina to be crowned Miss Universe, following the footsteps of Gloria Diaz, Margie Moran, Pia Wurtzbach, and Catriona Gray. Nevertheless, she dedicated herself to intensive training and vowed to do everything in her power to bring home the title and crown.
Following the prelims competition, Michelle expressed, "Now, it's really about enjoying the process and trusting in the training, and let's see what happens. I have been working every single day with my mentors to try and improve, to make sure that I am the best representation of the country that we love. You can see, even in the prelims, I really wanted to embody the true essence of being a Filipino, and I'm so happy about all the feedback."
The Miss Universe pageant's selection committee this year featured prominent figures such as Halima Aden, a Somali-American model; Mexican singer Mario Bautista; Giselle Blondet, a TV host from Puerto Rico; 1977 Miss Universe Janelle Commissiong from Trinidad and Tobago; American social media personality Avani Gregg.
Also included were Carson Kressley, a TV personality, actor, and designer from the US; Connie Mariano, a Filipino-American physician; Miss Universe 2016 Iris Mittenaere from France; Sweta Patel, Roku's Vice President of Merchandising and Growth Marketing; and Denise White, Miss Oregon 1994 and an American businesswoman.
This year, an all-female team took on the role of hosts for the grand coronation of Miss Universe 2023, featuring Maria Menounos, Olivia Culpo, and Jeannie Mai. Zuri Hall and Catriona Gray acted as backstage correspondents.
Comments