Don't put high hopes on this Easy Ferrer film, a horror piece, The Missing. If you expect too much–you might get disappointed instead.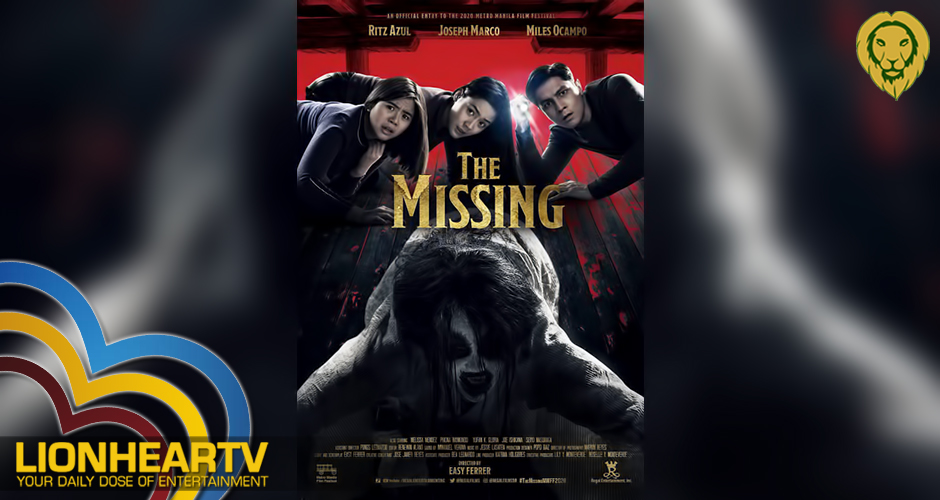 The BL series directed by Ferrer was already something to redeem him, somehow–it was engaging enough despite the bad acting of one of the lead actors. Still, the series was enough to make me applaud him.
But, getting into the horror entry of Regal Entertainment, Inc.'s was quite disappointing.
First, the five elements of a good horror story–fear, surprise, suspense, mystery, and spoiler–were missing. I never got scared or surprised at all. My friends and I were all laughing at the 'scary' scenes. The make-up of the ghosts didn't create a feeling of fear.  
Azul has to work hard on her acting. Viewers don't get the emotions she's trying to show in some scenes. She lacks that facial expression of someone who is scared or is having to battle against her fears.
Second, some scenes have proved to be amiss in The Missing.
As the synopsis suggested, Iris (Ritz Azul) is an architect who traveled to Japan to fulfill a contractual project. In the process, she got reunited with her ex-boyfriend, Job (Joseph Marco). When she arrived in Japan–she saw herself as a victim of a curse, haunting an over 100-year-old house. 
She also met Len (Miles Ocampo), who later revealed her real purpose in coming to Japan. But it was too drastic to make known what she was [really] looking for all these years. It seems that the revelations of their characters were in a hush. 
Suddenly, Len discovered how her sister went missing and connected all the dots to her mysterious appearance and led to Iris as the next ultimate sacrifice.
Also, some scenes seem unnecessary. Oh, that scene where Azul had to do Yoga and had a face-to-face encounter with a ghost. Then, Marco had to be in his birthday suit while in a Japanese soaking tub while being attacked by ghosts.
Third, it was a tour to Saga, Japan, rather than a horror story. It failed to depict a horrific story on that side of the Land of the Rising Sun.
Since its setting is in Saga, Japan–it is supported by its local government–it is but proper to show the tourist spots there–to subtly promote the place. However, it didn't help move the story further. 
Its attempt in the end where Job exhibited signs of a foreboding danger was not something to be scared of but was simply a giveaway that his character is already possessed.
Ferrer should not engage in horror films. He's way better at handling romantic-drama and romantic-comedy flicks.
Comments