Fans of Rita Daniela and Ken Chan were surprised following the postponement of the new drama series, Ang Dalawang Ikaw.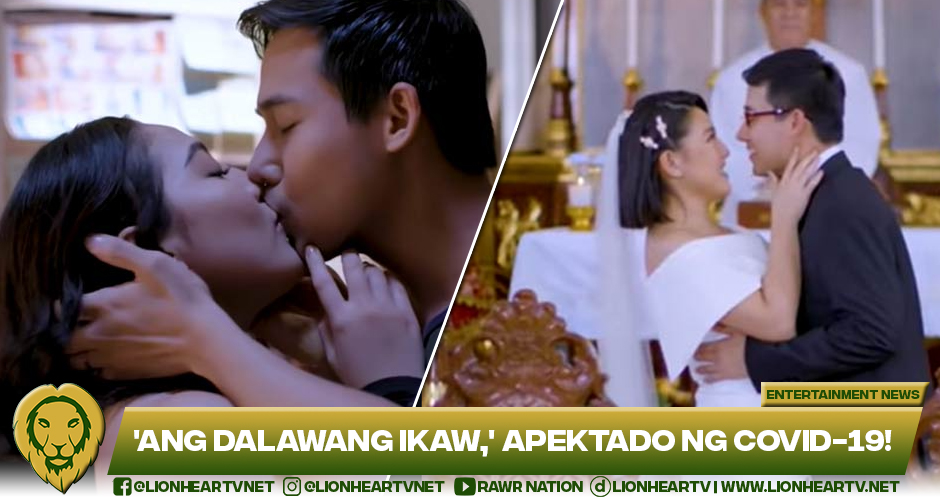 On Twitter, RitKen fans were caught shocked and surprised after knowing that the new series starring the RitKen loveteam will be postponed in the meantime.
Netizen @chibichipps said she just wanted to know the real reason why Ang Dalawang Ikaw was suddenly replaced by Ang Dalawang Mrs. Real in its supposed timeslot.
https://twitter.com/Chibichipps/status/1374329476142702600
@adetteombion also asked GMA Network what happened since the series was supposed to premiere this month.
How 'bout Ang Dalawang Ikaw of RitKen? I thought it will be released this March, what happened GMA?

— Adette Ombion (@AdetteOmbion) March 19, 2021
@matteneyperry also shared the same sentiment saying RitKen fans only need an official statement from GMA network regarding Ang Dalawang Ikaw since there were promotions for the series already and the pilot date was already announced.
https://twitter.com/Matteneyperry/status/1374330178491453441
The RitKen series was supposed to debut on Monday, March 29, 2021, replacing Bilangin Ang Bituin Sa Langit which will have its finale this Friday, March 26. GMA Network has also released its trailer several times along with other promo materials on TV and social media.
However, prior to its pilot, GMA Network announced that a replay of their 2014 teledrama Ang Dalawang Mrs. Real will instead take the timeslot. The Kapuso network has called to announce the postponement of Ang Dalawang Ikaw's airing. However, the network hasn't given an exact reason as to the delay of its airing.
In a tweet by @RitKenSolids, the series' director Jorron Monroy confirmed the delay of the show's launch but assured the fans that it will definitely air this year.
Announcement✨#AngDalawangIkaw
ctto. direk @jorronmonroy pic.twitter.com/sBlpsHBhOx

— RITKEN's⚔️ (@RitKenSolids) March 24, 2021
Meanwhile, it was said the delay has something to do with the surge in COVID-19.
Twitter account @gtvphilippines also tweeted about the rumored reason, saying Ken Chan may have been tested positive for COVID-19.
https://twitter.com/gtvphilippines_/status/1374375681719607311
Meanwhile, other RitKen fans tweeted their continued support for the loveteam and the upcoming series despite its delayed airing.
"#AngDalawangIkaw is postponed until further notice. Let's just wait for updates. Let's continue to support Ken and Rita's other endeavors for the meantime," @keribellesOFC
#AngDalawangIkaw is postponed until further notice. Let's just wait for updates. Let's continue to support Ken and Rita's other endeavors for the meantime.

— RitKen | KeRiBelles OFFICIAL (@KeRiBellesOFC) March 23, 2021
"true we really excited to for #AngDalawangIkaw," @zel_m_domingo
true we really excited to for#AngDalawangIkaw https://t.co/IAOPOCkEyp

— zel medina domingo (@zel_m_domingo) March 17, 2021
"Keep safe always @akosiKenChan and @missritadaniela we are all waiting [for] #AngDalawangIkaw," @zel_m_domingo
Keep safe always @akosiKenChan nd @missritadaniela we are all waiting to #AngDalawangIkaw https://t.co/T1sIpuBDz7

— zel medina domingo (@zel_m_domingo) March 24, 2021
Comments