Several Netizens have slammed Partylist Congressman Mike Defensor over his latest remark about his Ivermectin push.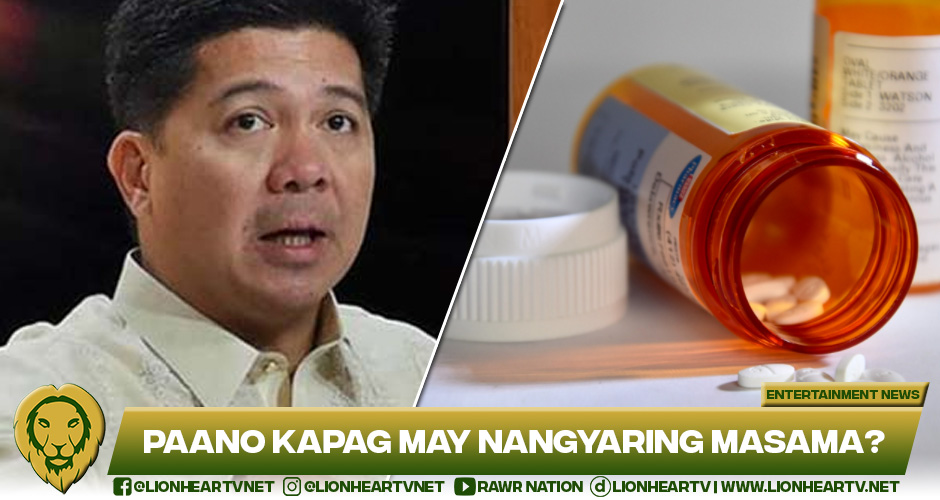 In response, when asked who will be held liable if ever Ivermectin showed adverse effects to people who will consume it, Defensor said people will give consent before they use the anti-parasitic drug.
"May consent naman 'yung tao doon eh," he said.
Defensor's statement earned ire from Netizens, blasting the congressman for his irresponsible act.
Netizens said it's shameful for Defensor to use people's vulnerability during this pandemic to advance his political agenda.
Inilalagay sa peligro ang mga mamamayan sa ginagawa ni Sir.Gusto lang na naman pumapel para magpasikat at mamulitika.

— Sandy Garce (@SandyGarce) April 6, 2021
One Netizen warned people who will buy into Defensor's stunt that in case–side effects will show after they take the drugs, no one can blame Defensor since they will have to make their consent.
So alam nyo na. If you follow Mike Defensor and take ivermectin and maka-experience kayo ng adverse effects, wala syang kasalanan kasi MAY CONSENT NAMAN KAYO! https://t.co/pCwACzSIoE

— Nina Bonnevie (@ricci_richy) April 6, 2021
Huwow for the "may consent naman yung tao"!?! This is a straight up "wala na kong kasalanan don, kasi pinili nila yon". Nice one Sir. Matapos mo ipagtulakan, di mo kakarguhin yung responsibility kung may mangyari?

— Vera (@VeraMinique) April 6, 2021
Defensor has been highly criticized online for his Ivermectin initiative.
In his recent social media post, Defensor announced he is giving away free Ivermectin drugs to his constituents in Quezon City.
Defensor's post slammed by Netizens, especially by health care workers. They claimed that Ivermectin has no FDA approval yet for human use since it is a veterinary drug.
In a tweet, doctor-activist Dr. RJ Naguit urged the Department of Health (DoH) to hold Defensor and his accomplice doctors accountable for gross misinformation with regard to Ivermectin use.
@DOHgovph should proactively monitor and sanction doctors being complicit to the dispensing of veterinary Ivermectin for COVID patients and of course, hold Mike Defensor accountable for this gross misinformation of the public! https://t.co/XoxF772ege

— RJ Naguit 🌹 (@raymondnaguit) April 6, 2021
@daphine3 jokingly tweeted asking if Mike Defensor has suddenly become a doctor comparing him to Atty. Percida Acosta, who also posed like a doctor during the Dengvaxia controversy.
Is that you Dr.Mike Defensor? Kaklase mo si Dr.Persida Acosta? https://t.co/GWMoahz5G8

— daphine3 (@daphine36) April 5, 2021
I don't know why Mike Defensor and some other people are pushing for Ivermectin which is an antiparasitic drug as a drug of choice for COVID. Parasite na pala yung COVID?
I guess it's time to purge the gov't of incompetent leaders and those who spread false information. pic.twitter.com/ppjKcLW4wo

— Jim RN|PH (@JimGumboc) April 6, 2021
@cholelilove called on the UN Human Rights Council and the International Criminal Court to look at Defensor's stunt for putting the people lives in harm's way.
Duh this is human rights violation. Hello @IntlCrimCourt and @UNHumanRights Mike Defensor giving away medicine for dogs for human consumption. https://t.co/Pa4Uukffp4

— Choeli (@ChoeliLove) April 6, 2021
Same with Netizen Dr. JM Deblois, who tweeted "Arrest Mike Defensor."
Arrest Mike Defensor. https://t.co/3tLtbVdvRp

— JM Deblois (@jmdeblois) April 6, 2021
Other Netizens wanted to stop Defensor from his treacherous propaganda on what people need is a concrete solution against the pandemic and not false hopes from the still unproven drug.
Our congressmen, instead of giving us concrete solutions that are scientifically accurate, are resorting to these tactics. @MikeDefensor sir, you are representing Anakalusugan, which I am assuming is representing the health sector. Please stop! Bring in vaccines!!! Not this. https://t.co/RAby8WzBs3

— RAYMOND OLIVA (@drrayms) April 5, 2021
WTF IS HE DOING??? SOMEBODY STOP HIM PLEASE. pic.twitter.com/LTUAbCIEld

— kim (@kmrvmd) April 5, 2021
Comments