Filipinos will be able to enjoy three internationally recognized Filipino films for the price of one as "Death of Nintendo," "Oda Sa Wala," and "Motel Acacia" arrive in the Philippines on iWantTFC and KTX.PH on April 23.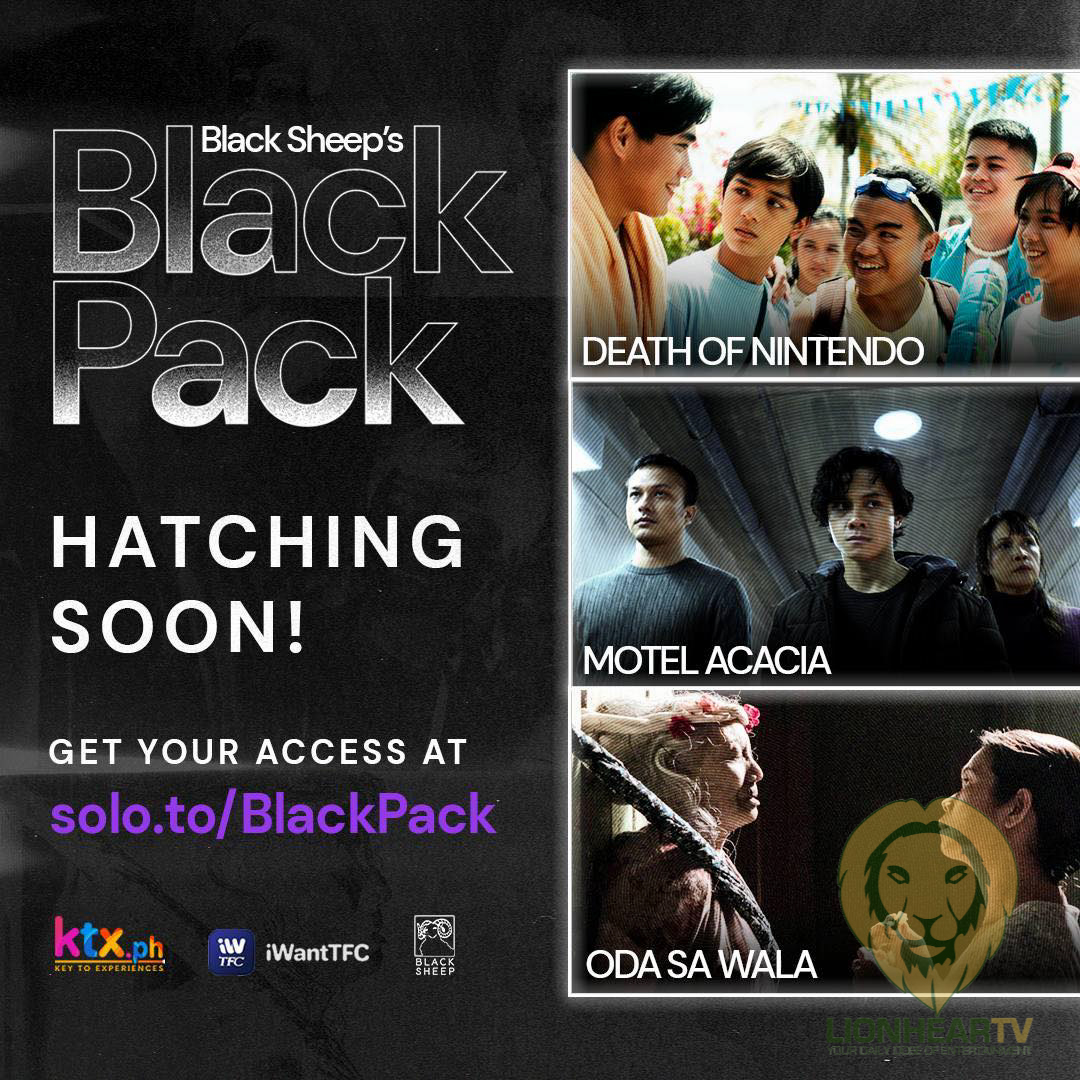 Viewers can get access to the three films via Black Sheep's "Black Pack" exclusive pass, which is priced at only P250 on solo.to/BlackPack until April 22. Regular tickets will also be available after April 22 for P300.
In the 90s-set coming-of-age movie "Death of Nintendo," four teenagers go through puberty together and explore young love, circumcision, and horror stories after the eruption of Mt. Pinatubo. Directed by Raya Martin, the comedy film stars Noel Comia Jr. and made its world premiere at the Berlin International Film Festival in 2020.
"Oda Sa Wala," meanwhile, stars Pokwang as an old maid who leads a miserable and lonely life as an owner of a funeral parlor until her life changes when she meets a corpse. The 2018 film has won multiple awards including Best Picture and Best Actress at the QCinema International Film Festival, collected two FAMAS awards, and was shown in film festivals in Laos, Malaysia, and Czech Republic.
Horror lovers will also be able to stream "Motel Acacia," which boasts a stellar cast of actors from all over the world, headlined by the Philippines' very own JC Santos and Agot Isidro. The international production made its world premiere at the Tokyo International Film Festival in 2019 and revolves around the story of a son who is forced by his dictatorial father to take over their family business that exterminates undocumented immigrants.
Recently, Black Sheep was given the Rising Producers Circle Award at the 4th Entertainment Editors' Choice or The Eddys, organized by the Society of Philippine Entertainment Editors (SPEEd).
All three films will be available for streaming in the Philippines on iWantTFC and ktx.ph beginning April 23. To purchase the Black Pack exclusive pass, visit solo.to/BlackPack.
For updates, follow @abscbnpr on Facebook, Twitter, and Instagram or visit www.abs-cbn.com/newsroom.
Comments