GMA Network
Actors: Kyline Alcantara, Miguel Tanfelix, Aiko Melendez, Gabby Eigenmann, Mikoy Morales, Dani Porter
Genre: Romcom, Fantasy, Sci-Fi
Premise: An aspiring segment producer who likes to take all risks, just so he could capture the most peculiar of news, is haunted by his father's death and by the mysterious footages of events that are yet to happen.
Why You Should See It:
I Can See You's second season and its sophomore feature filled with mystery and gloom. There are enough moments to highlight not just the sensitive topic it wants to stress. It also has the brewing chemistry between Alcantara and Tanfelix in it.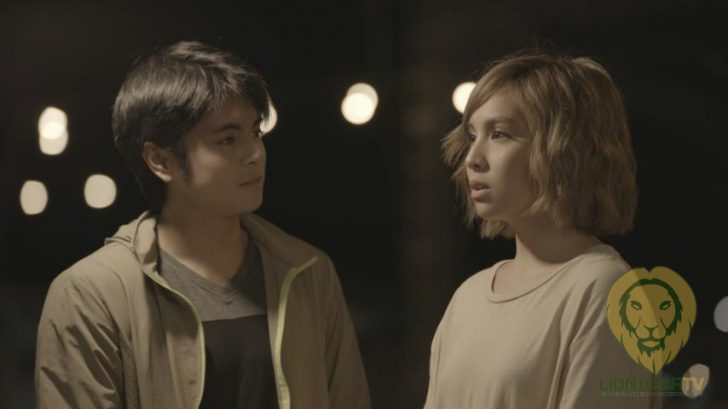 GMA Network sheds light upon a very timely issue with the second season of its fantasy-drama anthology, I Can See You, via its second title, #Future, which stars Kyline Alcantara and Miguel Tanfelix. 
Social media has long been serving as a blessing and a curse at the same time. Having facilitated many into penetrating show business, while some, shot up to fame through viral posts that are mostly morally defaming. 
#Future delves on the "dangerous" side, but also focuses its lens on a mysterious phenomenon, both Alcantara and Tanfelix will uncover in this mini-series.
In #Future, Vinchie Torres (Tanfelix), works behind-the-scene, trying to capture the most peculiar of news, that could be potentially viral. He aspires such endeavor would get him closer to achieving his dream job—a segment producer. 
For this, he is willing to take all the risks, even when it means he has to set aside his humanity just so he could capture the 'perfect' video. But what if it's his father who is involved in the news? Will he still do it?
Featuring the reunion of Alcantara and Tanfelix, who first worked together on the hit primetime drama, Kambal, Karibal, #Future is without a doubt, a thought-provoker. 
The 'mystery' and 'supernatural' part may have made this theme a bit more appealing and intriguing, but as it is, social media is one powerful tool, that can either save or endanger life. 
The series can shed upon this topic with compelling clarity, and to both its lead actors' credit, the performance they pulled off to carry their roles, feels more than enough to complement the message #Future seems to convey.
I Can See You: #Future aired over GMA Network's Telebabad Block, and can now be streamed on the GMA Network app, as well as via the GMA Entertainment website. Watch the official teaser below:
Comments