ABS-CBN's new online channel SeenZone brings real talk, music, tips, and more from various Kapamilya artists in the virtual "Star Magic Tambayan," streaming on Pinoy livestreaming app kumu.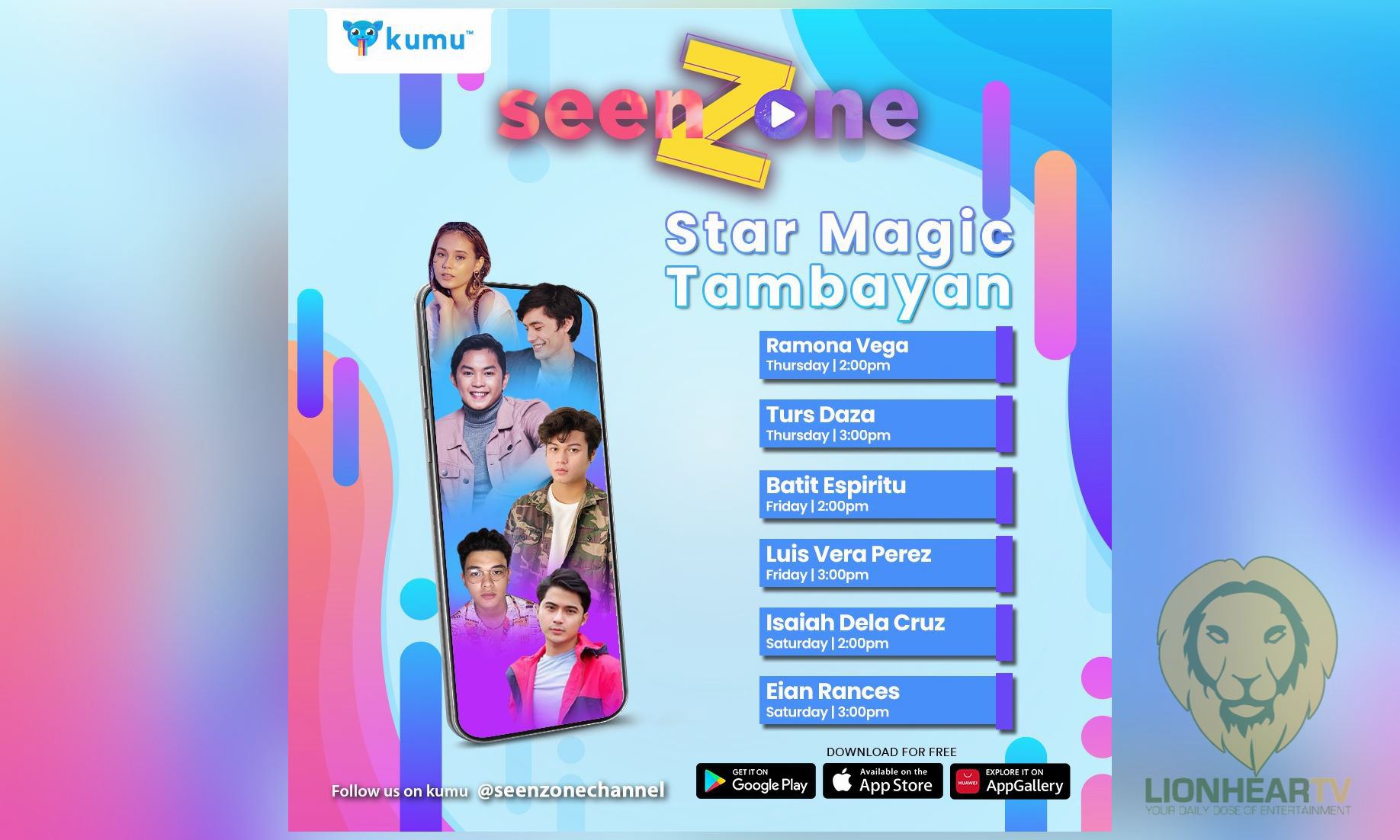 Kumunizens are invited to hang out and jam with Star Magic talents as they go live daily at 2 pm, showcase their skills, and talk about their life, career, and everything in between.
Catch Turs Daza back-to-back with Ramona Vega on Thursday (April 8), Batit Espiritu and Luis Vera Perez on Friday (April 9), and Eian Rances and Isaiah dela Cruz on Saturday (April 10).
It's Migo Manikan and Bianca de Vera's turn to shine on SeenZone on Monday (April 12), KD Estrada and Mark Rivera on Tuesday (April 13), Reich Alim and Gigi Delana on Wednesday (April 14), Alora and Anji Salvacion on April 15 (Thursday), Andre Brouillete and Miko Canosa on April 16 (Friday), and Jamie Salenga and SAB on April 17 (Saturday).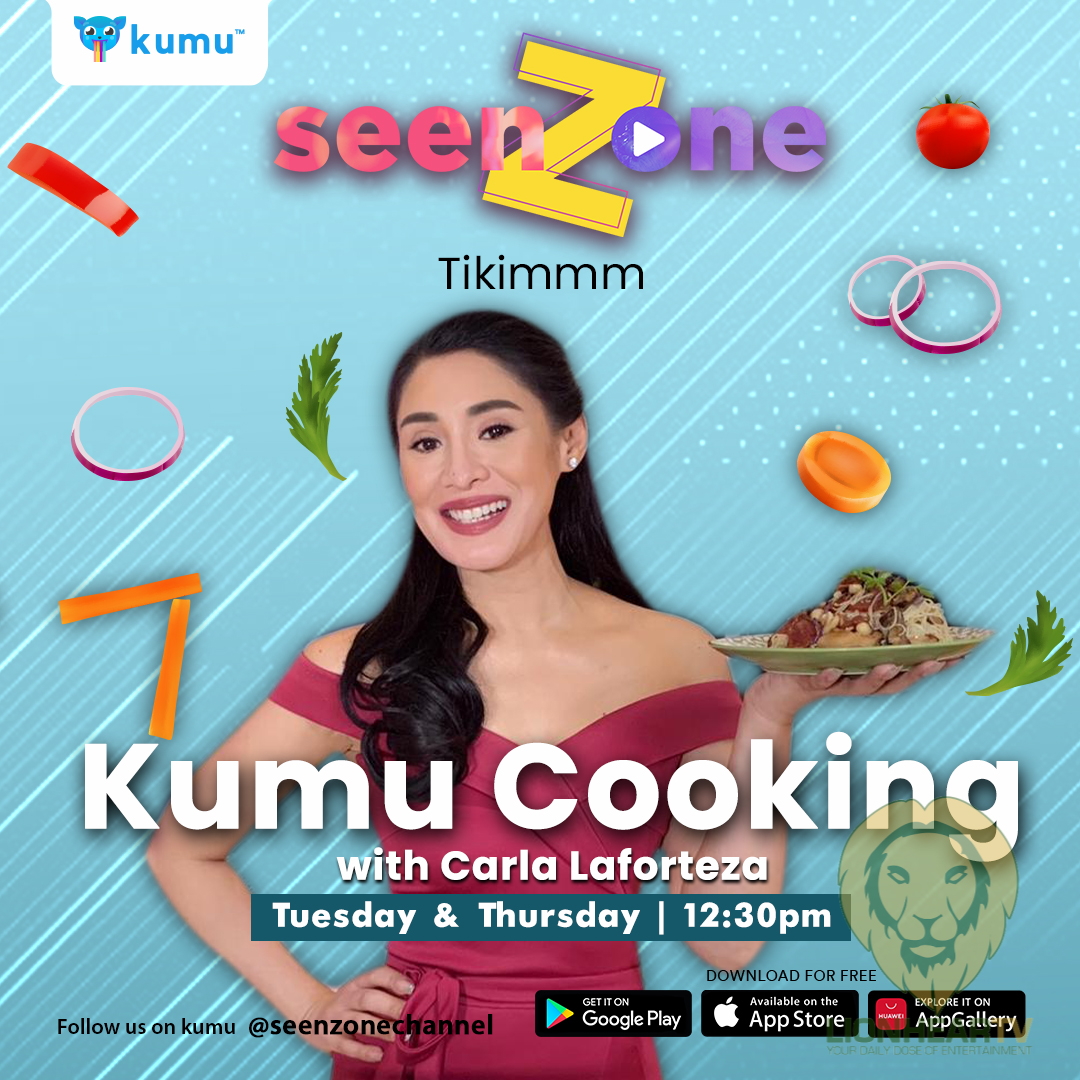 Meanwhile, Carla Guevara-Laforteza joins the cooking fun in SeenZone's food block, "Tikimmm," which helps viewers become more inventive, resourceful, and creative in the kitchen.
The theater actress-singer goes live and renders some tunes while cooking fresh dishes every Tuesday and Thursday at 12:30 pm.
SeenZone is an all-star, all-day tambayan channel led by well-loved Kapamilya streamers from Monday to Saturday, 10:30 am until late evening. Aside from the must-watch "Star Magic Tambayan" and "Tikimmm" livestreams, the Kapamilya offering in the growing Kumunity also streams live music in "Tambay + Gig" block, educational shows in "Ibang Klase," parenting talks in "Momshies," and many more.
Enjoy light conversations, fun activities, and great music in SeenZone. Download the kumu app and follow @seenzonechannel. For more Kapamilya updates, follow @ABSCBNPR on Facebook, Twitter, and Instagram or visit www.abs-cbn.com/newsroom.
Comments