The much-awaited and most prestigious beauty pageant, the 69th edition of Miss Universe, recently concluded and crowned the 26-year-old Mexican beauty Andrea Meza as the winner.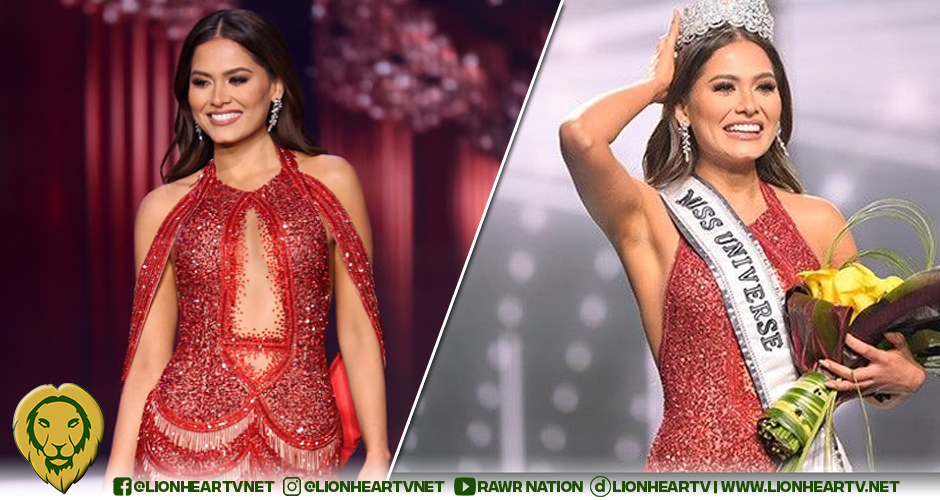 Meza has a degree in software engineering and an activist focused on women's rights and inclusion and currently works closely with the Municipal Institute for Women. She aims to end gender violence.
Also, she is part of a global charity association raising funds in India, Indonesia, and China for the downtrodden.
Her runners-up were Julia Gama of Brazil as first runner-up, Janick Maceta del Castillo of Peru as second runner-up, Adline Castelino of India as third runner-up, and Kimberly Jimenez of the Dominican Republic as fourth runner-up.
Philippines' Rabiya Mateo, on the other hand, failed to advance to the Top 10 after making it to the first cut as one of the Top 21 finalists. Despite that, Mateo's performance [still] continued the good placements of the country since 2010.
Former Miss Universe 2012 Olivia Culpo and American actor- television and radio host Mario Lopez hosted this year's lackluster pageant, missing out on the controversial host Steve Harvey.
Miss Universe 2020 was held at Seminole Hard Rock Hotel and Casino Hollywood in Florida.
Comments