Netizens and Kapamilya personalities slammed Congress' hypocrisy in passing a bill declaring August 30 as National Press Freedom Day.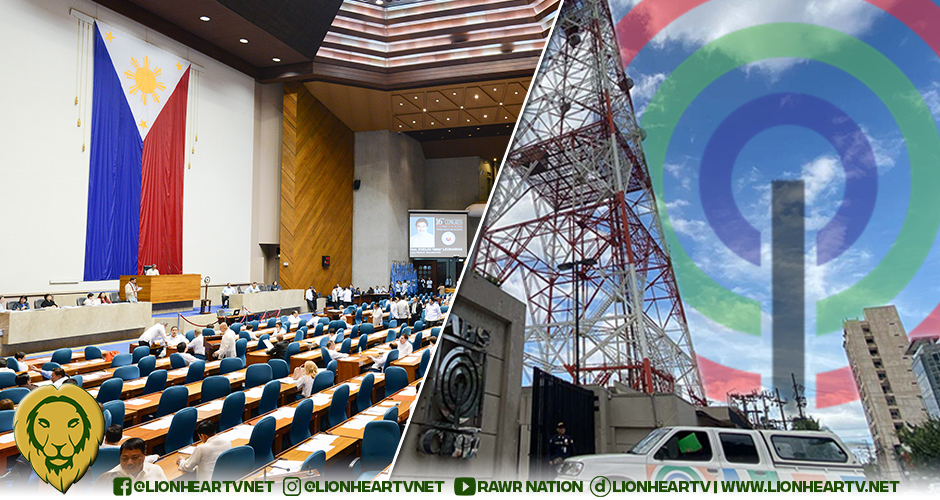 Former PBB housemate Justin Dizon in his tweet, laughed at the hypocrisy of Congress after it approved House Bill 9182 that declared the [aforementioned] date as National Press Freedom Day, the same Congress that voted to deny ABS-CBN's franchise application.
HAHAHAHA diba kayo ang nagpasara sa ABS-CBN dahil inutos ng Malacañang?

Yung Malacañang na ginigipit ang Rappler tapos tinambakan ng sangkatutak na kaso si Maria Ressa.

MGA IPOKRITO. https://t.co/gzkOORvtDx

— Justin Dizon (@iamjustindizon) June 2, 2021
Kapamilya personalities EJ Salut and Aljon Mendoza also shared their sentiments highlighting the irony of Congress' decision which completely contradicted their move against ABS-CBN's franchise renewal.
MGA TAE! kayo po maglagay ng TAE Emoji https://t.co/AHq9lq0Usq

— EJS (@ericjohnsalut) June 2, 2021
Di ko gets. Galing sainyo? https://t.co/Znv5KqTpnp

— Aljon Mendoza (@AljonMendoza_) June 2, 2021
Kapamilya reporter Niko Baua meanwhile can't say anything but a clown emoji, describing the latest clownish move of Congress.
— Niko Baua (@Nikobaua) June 2, 2021
Kapamilya executive Ethel Espiritu, on the other hand, asked if Congress would now be ready to give ABS-CBN its franchise following their declaration of a National Press Freedom Day.
Eh di, palakpakan!
Puwede niyo na ba bigyan ng franchise ang ABS-CBN? https://t.co/tB5wSMUppV

— ethelMEspiritu (@EthelMEspiritu) June 2, 2021
Other netizens meanwhile pounded on the sheer hypocrisy of Congress has been instrumental in the ABS-CBN shutdown with the denial of its franchise application.
Luh?! Sila-sila lang din ang bumoto sa pagpapasara ng ABS-CBN, tapos may paganito silang kineso? https://t.co/CFsJ47ICLH

— ricky is an art. (@pitcheese_) June 2, 2021
the irony https://t.co/Lea0S71g9m

— hikari (@AlFrankieee) June 2, 2021
Some also pointed out that the bill's sponsors were three of those who directly voted to deny the ABS-CBN franchise.
From the same group of people that junk the franchise renewal of ABS-CBN. https://t.co/4rcWyV0rXf

— markjosephramos (@mackyramos) June 2, 2021
House Bill 9182 declared August 30 as Nat'l Press Freedom Day. Co-authored and sponsored by no less than Bulacan 1st District Rep Jose Antonio Sy-Alvarado, Isabela 3rd District Rep Ian Paul Dy, and Ilocos Sur 1st District Rep Deogracias Savellano, who all voted against the ABS-CBN's franchise.
In 2020 Alvarado led the joint Committee that hears the ABS-CBN franchise application.
During the hearing, Sy-Alvarado, one of those, who [obviously] showed biases against the ABS-CBN franchise renewal.
August 30 was also the day where a number of ABS-CBN workers lose their jobs as the network stays off-air without a congressional franchise last year.
May I remind our lawmakers that August 30 is the last day of employment for many ABS-CBN workers, including me, who were affected by the first wave of retrenchment after they denied the network a new franchise. What a fitting tribute for press freedom. https://t.co/ytZlx7LS6C

— Nick Villavecer (@nickvillavecer) June 2, 2021
Meanwhile, aside from this latest ironic move by Congress, they've also recently passed a bill that will amend the constitution, which will allow 100% foreign ownership of natural resources, public utilities, educational institutions, media, and advertising companies in the Philippines.
Foreign ownership was one of the allegations hurled against the network during the hearing. ABS-CBN opposition claimed the network violated constitutional provision on foreign ownership when it sold PDRs to foreigners and allowed its Chairman Emeritus Gabby Lopez to manage the company.
However, in the same hearing, several Government agencies cleared the network of any violations.
Comments