Netizens fired back at the House of Representatives after allowing 100% foreign ownership of media companies.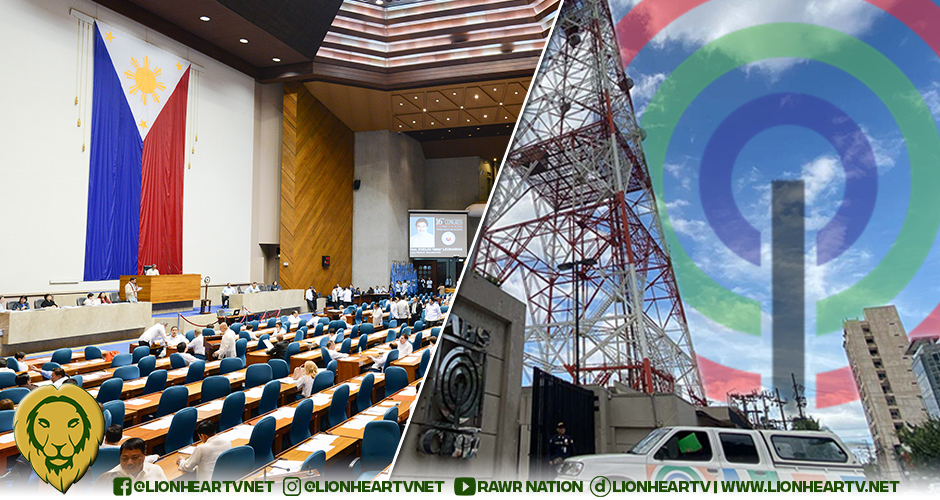 On Monday, June 1, the lower house voted 251-21-2; favored the proposed amendments of the constitution, which will allow 100% foreign ownership of natural resources, public utilities, educational institutions, media, and advertising companies in the Philippines.
Netizens then questioned Congress' decision to allow foreign ownership after denying ABS-CBN's franchise application over the allegation that its Chairman Emeritus Gabby Lopez is a foreigner. Also, the allegation on foreign funding from its PDR holders.
@princessfrance asked questioned Congress' big issue against ABS-CBN during the franchise hearing when eventually they will allow foreign ownership of media companies.
O di ba? Tapos ito ang isyu nila sa ABS-CBN na umabot pa sa Panatakang Makabayan…

O basta, sa 2022… 😉 https://t.co/daTK8MzSh1

— Miss France Sajorda (@PrincessFrance) June 1, 2021
@punchthelies shared the same sentiment saying the Congress mocked the people when they grilled ABS-CBN, specifically Gaby Lopez's citizenship. Later, they allowed foreigners to have full ownership of media companies in the country.
Kagaguhan! #1 rason nila sa pagpasara ng ABS-CBN ay HINDI daw Filipino si Gabby Lopez. Ayon sa DOJ, 100% Filipino si Lopez dahil ang parents ay both Filipinos pero 'di nila pinakinggan. Ngayon, inaprubahan nila ang 100% foreign ownership-transpo, communication & power industries?

— #PunchTheLies🤛 #SalamatPNoy🎗 (@PunchTheLies) May 31, 2021
Walang problema kung magpasok ka ng foreign investors para sa paglago ng economy pero 'yung ibibigay mo ang 100% foreign ownership? Habang ang kapwa mo Pinoy itinatakwil mo at inaalisan mo ng karapatan? Anong katarantaduhan 'yan?

Hoy Gising Pilipinas! Ginagago na nila ang bayan!

— #PunchTheLies🤛 #SalamatPNoy🎗 (@PunchTheLies) May 31, 2021
During the franchise hearing, one of the allegations hurled at ABS-CBN was the citizenship of its Chairman Emeritus Gabby Lopez.
The franchise opposition claimed that ABS-CBN violated the constitution when it allowed Lopez to manage and take part in the company.
However, during the hearing no less than DOJ Usec. Emmyline Aglipay-Villar confirmed that Lopez is a Filipino citizen by birth and that the certificate of recognition issued to him was not a grant, but a confirmation of his Filipino citizenship.
Aglipay also maintained that Lopez did not lose his Filipino citizenship with his use of a US passport.
"Ang kanyang paggamit ng US passport ay hindi po dahilan para mawala po ang kaniyang Filipino citizenship. At ang hindi naman niya pagkakaroon ng Philippine passport ay hindi rin isang dahilan na hindi siya maging Pilipino."
Meanwhile here are other reactions from Netizens on Congress' latest charter change moves.
"Pinasara niyo ABS-CBN dahil sa foreign ownership tapos may ganito??? Mga ipokrito. Benta niyo na rin ang Pilipinas sa Tsina, mga Hudas. Nahiya pa kayong mga buwaya kayo," @kulotissima
Pinasara niyo ABS-CBN dahil sa foreign ownership tapos may ganito??? Mga ipokrito. Benta niyo na rin ang Pilipinas sa Tsina, mga Hudas. Nahiya pa kayong mga buwaya kayo. 🖕🏽

— Kulotissima (@kulotissima) June 1, 2021
"Galit na galit sila noon sa ABS-CBN dahil hindi raw Pilipino si Gabby Lopez (which DOJ negated and affirmed of his Filipino citizenship). Look at them now. Giving 100% ownership to foreigners. Clownery,"
 @XSenadora
Galit na galit sila noon sa ABS-CBN dahil hindi raw Pilipino si Gabby Lopez (which DOJ negated and affirmed of his Filipino citizenship).

Look at them now. Giving 100% ownership to foreigners. Clownery. pic.twitter.com/3oxgSBNjN7

— manilennial (@XSenadora) June 1, 2021
"Tangina, gigil na gigil sa abs noon at di daw pilipino si Gabby Lopez, tapos ngayon, CHACHA???? MGA IMPOKRITOOOOO," @engr_sam07
Tangina, gigil na gigil sa abs noon at di daw pilipino si Gabby Lopez, tapos ngayon, CHACHA???? MGA IMPOKRITOOOOO pic.twitter.com/IxZrzsylfC

— ᜋᜍ᜔ᜃ᜔o ᜀᜈ᜔ᜆ᜔oᜈᜒ (@engr_sam07) June 1, 2021
"Ang ironic no? The congressmen/women who shut down ABS-CBN for the reason of "foreign ownership" are the same people allowing full foreign ownership. So it really wasn't about the law, huh?" @levy_wong
Ang ironic no? The congressmen/women who shut down ABS-CBN for the reason of "foreign ownership" are the same people allowing full foreign ownership. So it really wasn't about the law, huh?

— Lewis Wong Jr. (@levy_wong) June 1, 2021
Comments