Manila, 2021 – With summer plans looking very different for Filipinos this year, summer heat remains the same. Summer is at its peak as Filipinos experience warmer days at home, in front of their computers, instead of spending it outdoors by the beach.
Excessive heat, may it be indoors or outdoors, can cause dehydration and can even be dangerous to one's health, which is why we need to constantly hydrate our bodies by drinking cold water throughout the day. However, we must not forget to hydrate our skin as well! Our skin is just as thirsty for water and hydration as our bodies.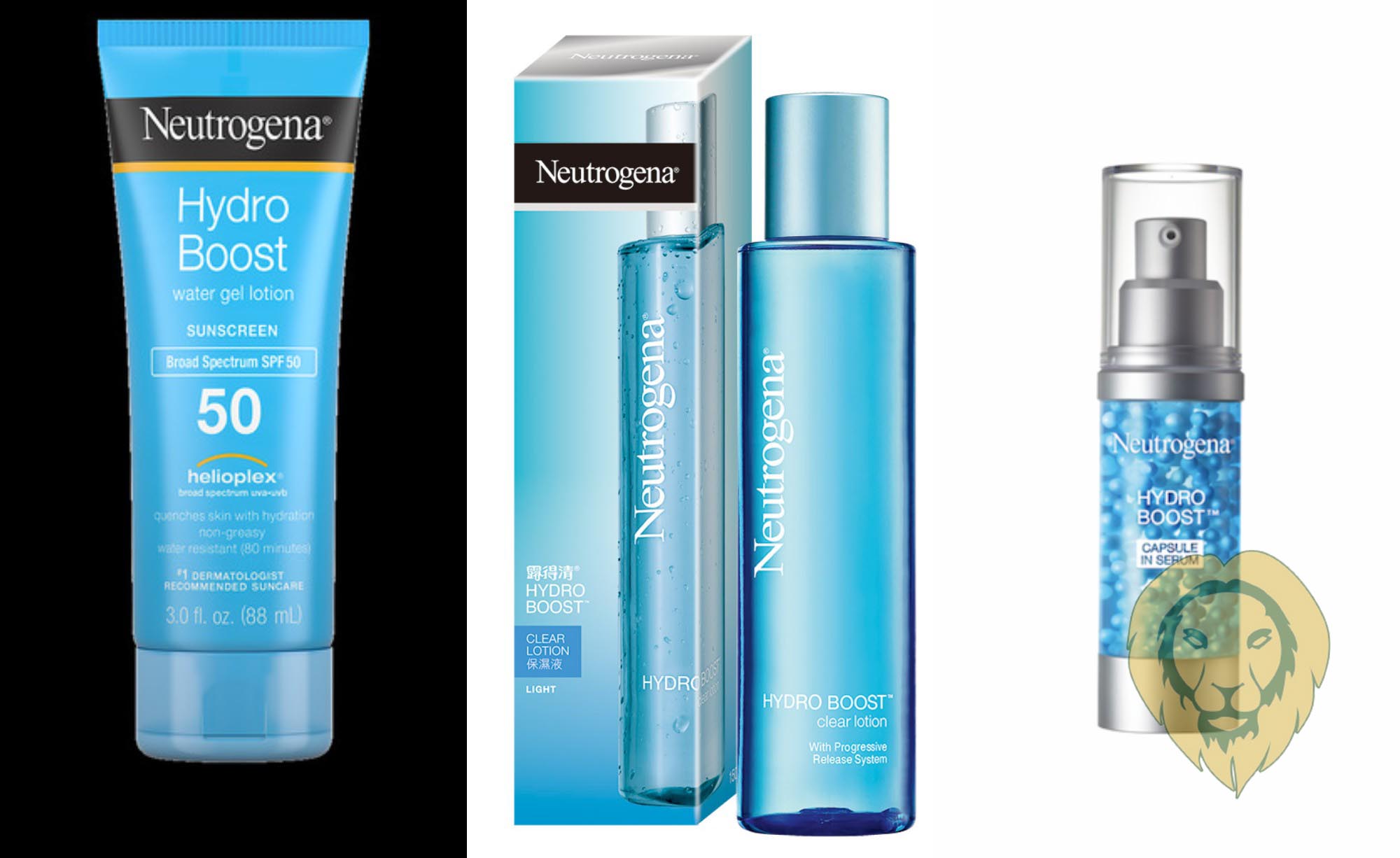 "Whether you're just at home or under the sun, our skin is still exposed to heat and vulnerable to different types of dirt and bacteria. Summer heat doesn't only mean you're spending it under the sun, it also means that you spend more time in air-conditioned environments. Artificially cooled rooms have dehumidified air, which dries your skin as well," says Johnson & Johnson Skin Health Scientist from Singapore, Dr. Era Anwar. "Whenever our skin loses water, our skin dries up, so it's important that we keep it hydrated by drinking a lot of water and use lightweight moisturizers infused with hydrating ingredients such as Hyaluronic Acid!"
With this, we must always keep in mind to give our skin, products that are backed with strong science and packed with good ingredients that ultimately hydrates the skin, such as the Neutrogena Hydro Boost Water Gel! The Neutrogena Hydro Boost Water Gel is formulated with Patented Prebiotic technology that boosts skin's natural Hyaluronic Acid by 50% and penetrates skin 2x deeper for longer lasting hydration – just what you need in this weather! By using this product daily, it effectively hydrates your skin from deep within to also help achieve glass skin and quenches your skin's thirst throughout the day.
"As the #1 Dermatologist recommended brand, Neutrogena continuously innovates its products by ensuring that it is always made from scientifically proven ingredients that are effective and safe for our skin, whatever the weather may be," says Neutrogena brand manager, Patricia Rodriguez. "Neutrogena Hydro Boost is loaded of only the most hydrating ingredients our skin could ever need, especially in this heat. With this simple 5-step guide, we want to remind Filipinas on the importance of skin hydration, and how Neutrogena Hydro Boost can quench their skin's thirst this summer to achieve hydrated, healthy, smooth, glass skin."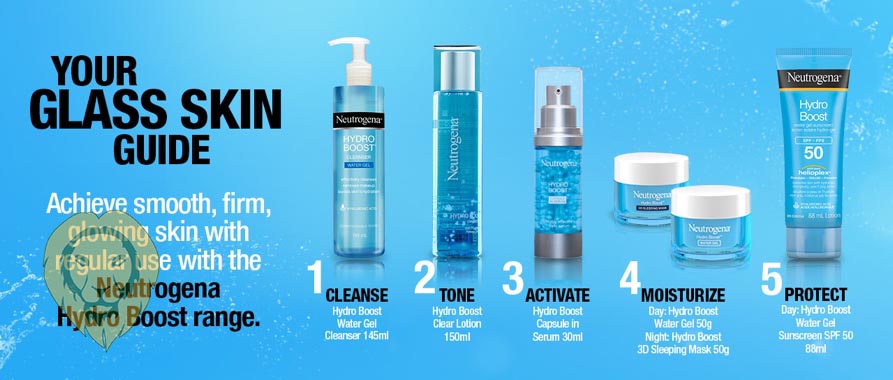 Neutrogena shares the easy 5-step glass skin guide for day and night:
• Neutrogena Hydro Boost Glass Skin Guide
1. Cleanse with Hydro Boost Water Gel Cleanser (145ml)
2. Tone with Hydro Boost Clear Lotion (150ml)
3. Activate with Hydro Boost Capsule in Serum (30ml)
4. Moisturize with Hydro Boost Water Gel (50g) in the morning and Hydro Boost 3D Sleeping Mask (50g) at night
5. Protect your skin during the day with Hydro Boost Water Gel Sunscreen SPF 50 (88ml)
Hydrate your skin deep within this summer with the Neutrogena Hydro Boost range to achieve smooth, firm, glowing, glass skin! Neutrogena's Hydro Boost range is available through the Johnson & Johnson PH official accounts in Shopee and Lazada, and through the Watsons official website. So, don't forget to add to cart and get your hands on these hydrating products now!
For more information on how to achieve glass skin using the Neutrogena Hydro Boost range, visit Neutrogena's website at www.neutrogena.com.ph and follow Neutrogena on their social media pages @neutrogenaph.