The reaping is completed, and the districts have finally selected.
Are you equipped to survive this tournament of strength, wit, and talent?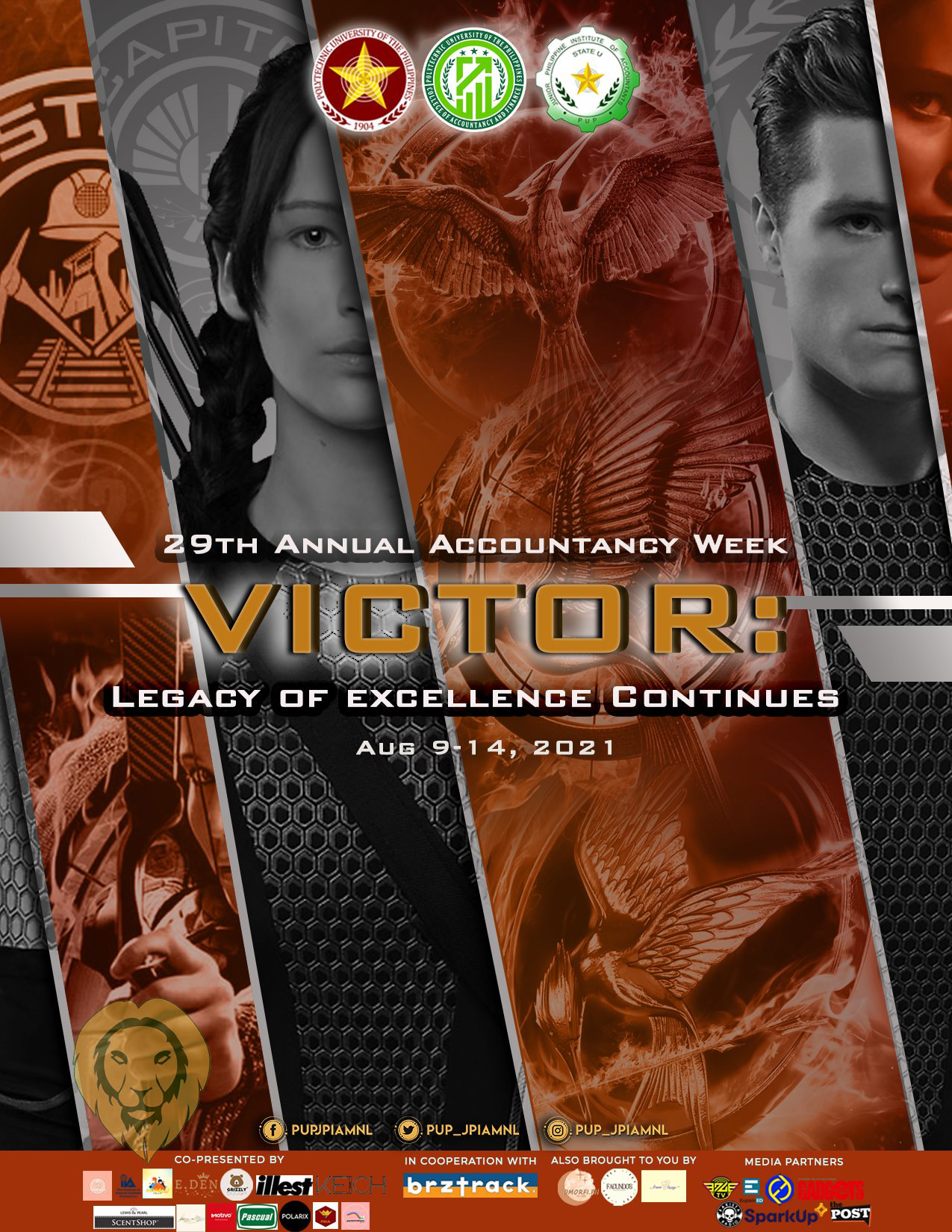 PUP JPIA Manila welcomes all the tributes to the most anticipated event of the year!
On the 9th of August, the 29th Accountancy Week will begin with the theme, "Victor: Legacy of Excellence Continues"
Astonishing activities are prepared to unleash the potentials and skills of every competitor.
From which district would the come?
From which district would the Victor come?
The Capitol awaits you. Catch fire and soar high, JPIAns!
Happy Hunger Games, and may the odds be ever in your favor!
#VICTOR
#PUPJPIAManila
#29thAnnualAccountancyWeek