Relationships can be equal parts stunning and stressful. Take it from RADAR PH artist and music sensation Zack Tabudlo who had his fair share of romantic experiences. The "Binibini" hitmaker took inspiration from his own relationships in writing tear-jerking and relatable music, including his debut album "Episode.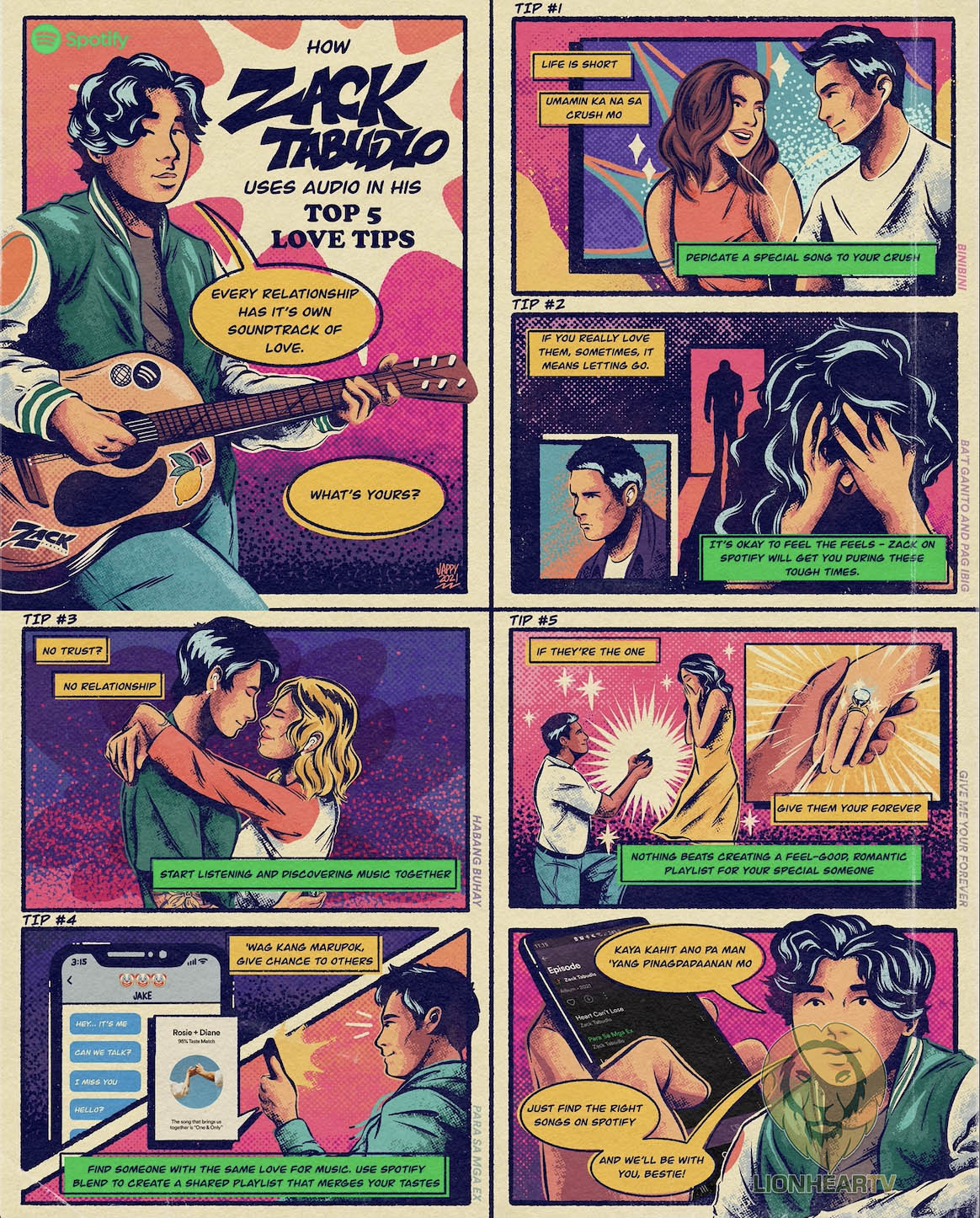 If you're seeking some clarity, Zack's got you covered with these 5 love tips inspired by his music:
Tip 1: Life is short. Umamin ka na sa crush mo
We know. Confessing your feelings to someone can be awkward. But, what's there to lose? Be confident and wear that heart on your sleeve! As Zack's song, Binibini, goes, "Alam mo ba kung pa'no nahulog sa 'yo?" You'll never know, they might be feeling the same! Start by dropping hints to your crush through small but sweet gestures. How about dedicating a special song to them? Never doubt the magic of a swoon-worthy track!
Tip 2: If you really love them, learn to let go.
"Alam kong may iba, okay na sa akin, basta't makita kang masaya ," Zack croons in Ba't Ganito ang Pag-ibig. Yes, it's easier sung than done, but not impossible. Sometimes, loving them means letting go. It's going to be difficult, but when the going gets tough, remember that Zack will always have your back. Head on to Spotify, where music can be a part of your healing.
Tip 3: No trust, no relationship.
Trust is the foundation of any relationship. Strengthen yours by discovering new music or walking down memory lane with your favorite tracks together. Zack's song Habang-Buhay is one track worth checking out. Hit play and get all the feels, especially with this gem of a line: "Andito 'ko hanggang sa ating pagtanda, mamahalin kita basta't pag nahulog, nakahawak ako, wag ka lang bibitaw, habang buhay na ako'y iyo."
Tip 4: 'Wag kang marupok. Give others a chance too.
Giving in to an old flame can be tempting, but it can do more harm than good. Take what you can from the experience and move on. As Zack mentions in his track Para sa mga Ex, "Sorry, pero 'di ko na gusto bumalik." Don't dwell on "what ifs" and find new love instead. Meet someone who shares the same interests as you, perhaps tastes in music? Psst… Spotify Blend is a great way to create a shared playlist that merges your music tastes.
Tip 5: If they're the One, give them your forever.
If they are the one, you'll know. So, make sure you show and tell your special someone how much you love them every day. Be the "guy who'll be on his knees to say I love you and I need you" just like Zack. Do something sweet and personal like creating your mixtape on Spotify. Nothing beats creating a romantic, feel-good playlist for someone you love.
Discover all the feels and check out Zack Tabudlo's newest album Episode on Spotify today.