Manny Villar-owned Advanced Media Broadcasting System (AMBS), Inc. has started its test broadcast on analog TV channel 2.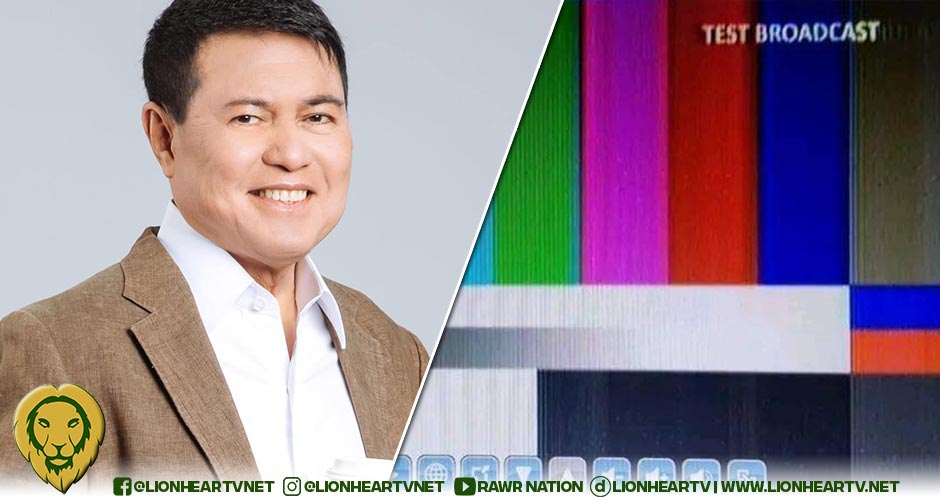 A Facebook post by DTV Pilipinas on Friday, June 24, shared a photo of the TV screen featuring AMBS' test broadcast on the VHF Channel 2.
"LOOK: VHF 2 in Mega Manila is now on-air. It is currently on test broadcast."
https://www.facebook.com/DTVPilipinas/photos/a.185561064802779/8427572040601599/
Analog Channel 2 was previously held by ABS-CBN before its shutdown on May 5, 2020, due to the cease and desist order issued by the National Telecommunications Commission (NTC).
Following the congress' denial of the Kapamilya network's franchise renewal application on July 10, 2020, ABS-CBN's frequencies were recalled by NTC. They were made available to other media companies waiting to be assigned with frequency.
On January 5, the NTC announced that it had given both the analog and digital frequencies formerly assigned to the Kapamilya network to Villar's AMBS.
In a statement, NTC said that it has temporarily assigned analog channel two and digital channel 16 to AMBS for simulcast purposes only until the analog shut-off in 2023.
"After the technical evaluation of AMBS' request for a simulcast channel, Channel 2 (the paired analog channel in Mega Manila of digital channel 16) was temporarily assigned to AMBS," NTC said.
"This temporary assignment is for simulcast purposes only, and only until the analog shut-off scheduled in 2023. The temporary assignment was granted to ensure service to both analog and digital TV signal users as the country transitions to fully digital TV.
"AMBS has been waiting for an available digital TV frequency since 2006 after undergoing a quasi-judicial process which includes notice to all interested/affected parties and hearing," it added.
Villar's  AMBS is said to be gearing towards becoming one of the biggest players in the country's television industry.