Elizalde's third-starrer offers a crime mystery, which has both disappointing and satisfying points.
VIVA FILMS
Actors: Cara Gonzales, Josef Elizalde, Ava Mendez, Rob Guinto, Kat Dovey, Quinn Carillo, Stephani Raz, Kier Legazpi, Lander Vera-Perez, Fabio Ide, Andrew Mulach, Johnny Revilla, Aurora Sevilla, Racquel Monteza, Jao Mapa
Genre: Sexy, Thriller
Premise: A policewoman investigates the series of killings that happened to women of Santa Monica and her main suspect is the new priest, Father Purificacion (Vivamax).
Running Time: 105 minutes
Director: GB Sampedro
Watch it on: web.vivamax.net, Vivamax app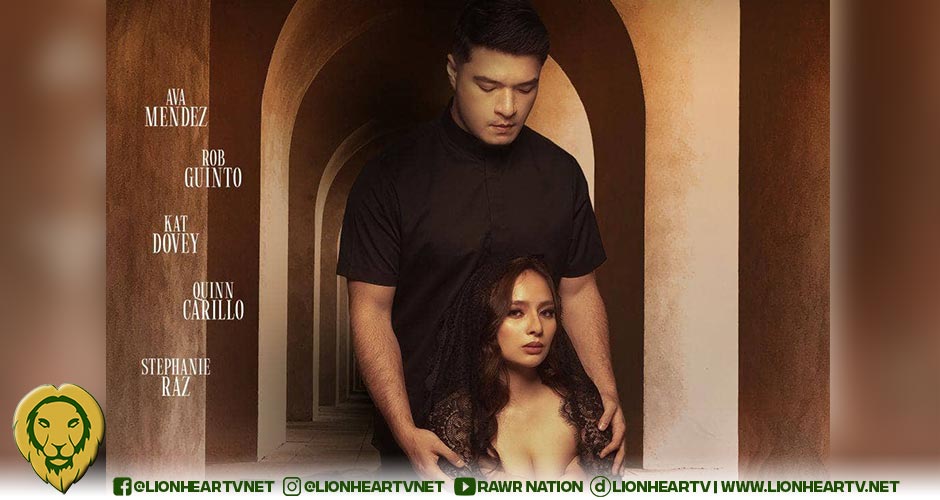 Why You Should See It:
A riddle gets things rolling in Vivamax's latest crime drama. A serial killer is on the loose, victimizing women who are all linked to sinful acts such as adultery, prostitution, land-grabbing, and drug addiction. Inspector Gabriela Isidro (Cara Gonzales), whose sister became one of the unfortunate victims, is hellbent on solving the case. She has her constant companion, Paeng Banez (Kier Legaspi), to help her succeed.
At every turn of the Purificacion's plot–it presents a conundrum. 
There is always a new suspect to blur Gabriela's judgment as soon it's discovered–a piece in the puzzle goes missing.
But when certain unexplained things direct her probe to Fr. Ricardo Baltazar (Josef Elizalde), the young parish priest in town, she unknowingly descends to an even more confounding mystery. Is the series of killings really the Almighty's way of purging the town's sins? Is it simply the doing of a psychopathic killer?
Because of its relentless dropping of clues that led to different killers, the film succeeds at stirring confusion. Nevertheless, there is a point midway where one can guess who the suspect really is. 
Sampedro's direction barely grants the film lasting hooks to keep viewers on the edge of their seats, but there are moments where his choices actually give the creeps.
Elizalde, in his third lead role in a Vivamax, this year alone, finds a reliable advantage in his looks, as an interesting and mystifying facade for a potential murderer, but so does Victor (Fabio Ide), Gabriela's womanizing husband. 
Numerous clues suggest either of these two is the real-killer, and while figuring out may not be that challenging for an observant moviegoer, the process alone brings some level of satisfaction.
One can say that Gonzales's Gabriela is a half-baked role. The screenplay did not allow her to make a more palpable impact, let alone soar as a hero. It is a pity because while the role is a battered wife who usually resort to taking a step back when either abused or plagued by suspicions, there really was no space to redeem herself from being a bore. That is not to say she actually is, but she could have been more interesting, if she got more grit or conviction. Of course, the final few moments provided her a chance to [actually] become the real hero, but some may find the resolution a bit bland.
The revelation in the end provides a predictable yet satisfying closing chapter to what looks like a diabolical catharsis that the film's 'freak of the town' tried to pull off. Sampedro's vision works out with a few blunders in the end, but it is a satisfying feature overall.
5 – Excellent
4 – Very Good
3 – Good
2 – Tolerable
1 – Terrible
Purificacion now streams on web.vivamax.net and Vivamax app. Watch the full trailer below:
Comments